After the euro reached the target level of 1.0600 on Wednesday, it already strengthened the decline from the MACD indicator line on Thursday, but the Marlin Oscillator turned even more clearly from its zero line on the daily chart. The weak eurozone PMI data for June pushed the euro to this. Manufacturing PMI fell from 54.6 to 52.0 (forecast 53.9), Services PMI worsened from 56.1 to 52.8 while expected 55.5.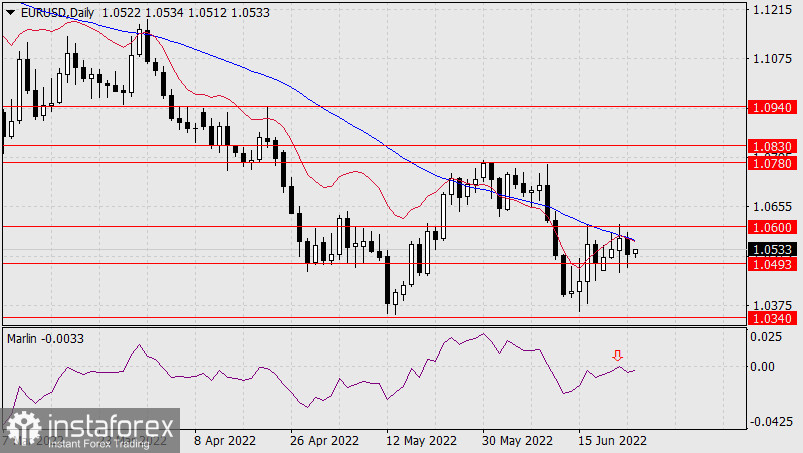 The price drop was stopped at the target level of 1.0493. Now, after overcoming it, the bears will see the 1.0340 target (January 2017 low).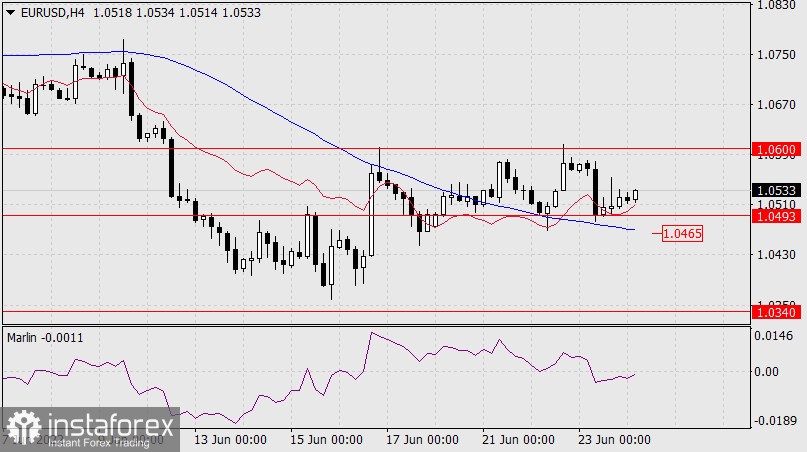 On a four-hour scale, the price under the level of 1.0493 was waiting for the MACD line, which also prevented the development of an intensive decline. But the Marlin Oscillator has already moved into negative territory, so bears are full of optimism.