Last Friday, the euro rose by 35 points, the growth was limited by the resistance of the balance and MACD indicator lines overlapping on the daily scale. This morning, the signal line of the Marlin Oscillator for the second time shows the intention to turn down from the zero line.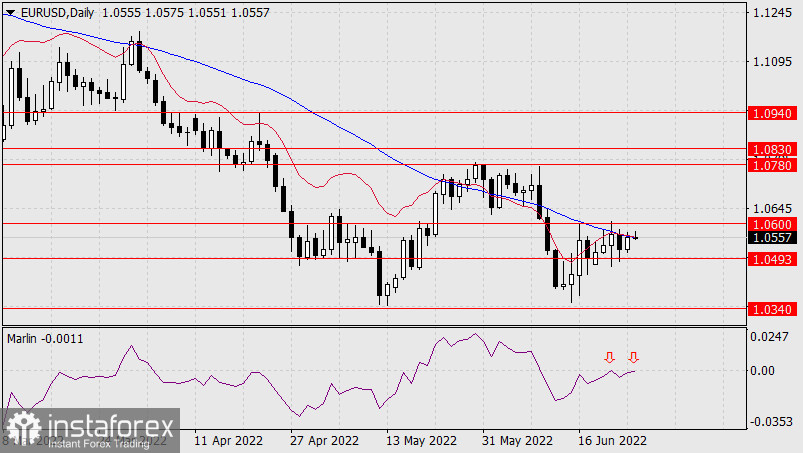 If the price reverses from the MACD line for the fourth consecutive time for the fourth day, then there will be an attempt to overcome the support of 1.0493 in order to further decrease to 1.0340. An exit above 1.0600 will prolong the correction to the wide consolidation range of 1.0655-1.0780. It is not excluded that the price will be freely wandering in that area. The main scenario for us is a downward movement.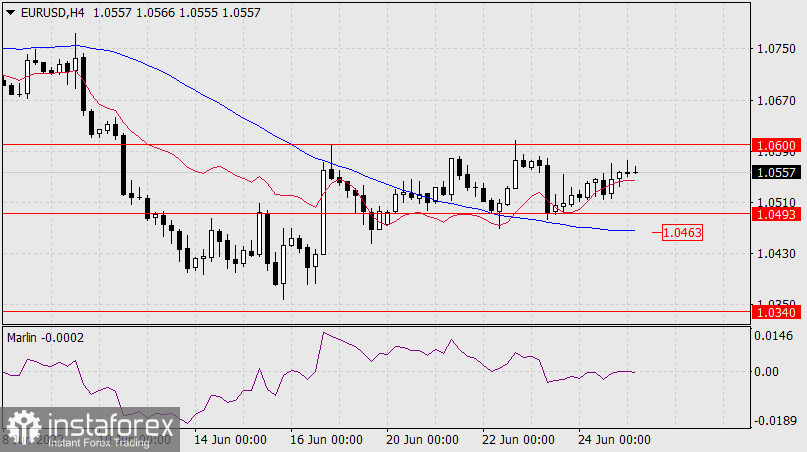 The price is in an upward position on the H4 chart, as it develops above the indicator lines and the Marlin Oscillator is already making the first attempts to enter the territory of a growing trend. But in general, the price is now in the uncertainty range of 1.0493-1.0600, so the local growth cannot be called sustainable. The departure of the price under the MACD line in the area of 1.0463 will finally consolidate the downward trend in the short term.