Yesterday, the euro managed not only to move above the MACD indicator line, but also settled above it. But even despite this, the price did not manage to get above the target level of 1.0600, there was only a piercing of the upper shadow on the hourly chart.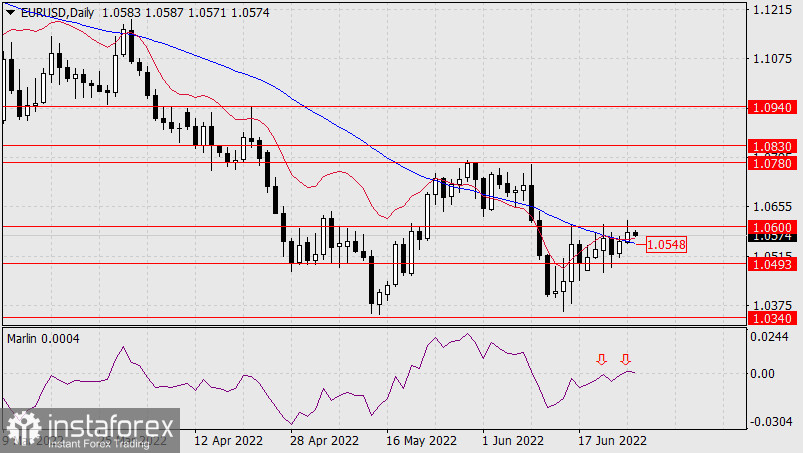 This morning the price is going down, and it may very well be that the exit above the MACD line is false. This will be confirmed by the price's return under this line, below 1.0548. The Marlin Oscillator on the daily scale, albeit in a slightly modified form, is turning from the zero line back into the negative area.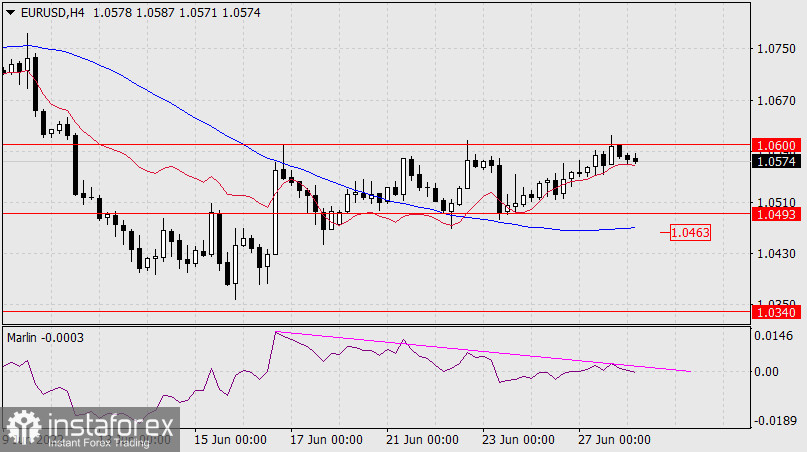 The price is forming a weak double divergence with the oscillator on the four-hour chart. The weak point in the downward scenario is the upward reversal of the MACD line.
At the moment the price is in a neutral situation. If the price settles above the level of 1.0600, then the growth may develop with the intention of reaching the 1.0780-1.0830 range (without the obligation to work it out), if the price settles below 1.0548, then the nearest support at 1.0493 will be overcome with a high probability and it will be possible to consider options for a decrease to 1.0340.