Futures on US stock indices increased on Tuesday. Traders continued to scrutinize the released reports of major banks, which yesterday aided the market significantly in the first part of the trading day. However, it failed to keep the Dow Jones at its highs, thereby dragging it down. Futures on the Dow Jones Industrial Average increased by 164 points, or 0.53 percent. S&P 500 futures increased by 0.68 percent, while Nasdaq 100 futures increased by 0.72 percent.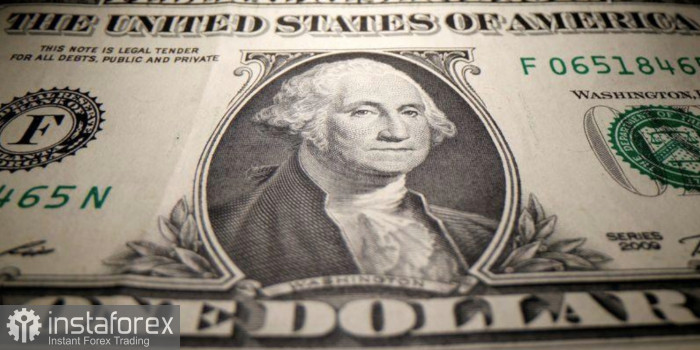 Approximately 8% of S&P 500 businesses have reported earnings for the second calendar quarter, and almost two-thirds of these companies outperformed analyst projections. The earnings statistics of corporations and the current share prices of these corporations imply a major attraction in prices. However, investors are handicapped by the possibility of a recession, which they view as inevitable or as having already occurred. Many are concerned that the Fed's policies will result in a new wave of stock market declines and a return to yearly lows. Few individuals believe that the market has "exhaled" sufficiently before the next breakthrough to new historical highs.
The Dow Jones index dropped more than 200 points yesterday and closed the day in the negative, despite a morning spike triggered by strong earnings announcements from Goldman Sachs and Bank of America. Oil prices have once again surpassed $100 per barrel.
The impact on the indices resulted from the news that Apple may limit recruiting and growth spending next year in preparation for a probable economic slump. The iPhone manufacturer's stock ended the day down approximately 2.1%.
Premarket
Today, Johnson & Johnson reported. The corporation posted quarterly earnings above expectations, but the pharmaceutical giant lowered its profit estimate. Quarterly earnings per share were $ 2.59, up 5 cents from projections.
Today, when the market closes, we are awaiting the Netflix report, and later this week, we will receive Tesla, United Airlines, American Airlines, Twitter, and Verizon's quarterly results.
IBM stock sank 5% in premarket trade after the technology company decreased its prediction for the coming year, despite reporting earnings that surpassed analysts' expectations. IBM has warned about the impact of a strong currency, which impedes exports, on profitability.
Following a rating boost from Morgan Stanley, Cinemark's shares climbed 4.6% in premarket trade. According to Morgan Stanley, customers' return to movie theaters is a trend not yet reflected in the stock price.
In the premarket, shares of oilfield services giant Halliburton surged 1.8% as the report exceeded expectations. Profit grew by roughly 41 percent compared to the previous year due to a substantial increase in oil prices, which increased drilling demand.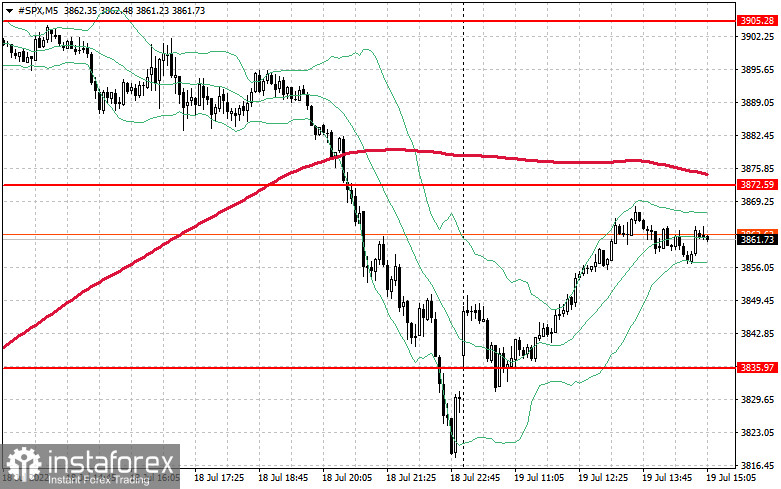 As for the S&P 500's technical picture,
Following yesterday's small fall, the demand for equities is resuming. The bulls have halted trading at $ 3,905, but they must first offer something above $ 3,870. The breakthrough will allow the purchase cycle to resume and preserve hope for a speedy recovery to $ 3,942. In the vicinity of $ 3,975 and above, the index will experience a very vigorous growth, and significant sellers will return to the market. At least some traders will seek to lock in profits on long holdings. A more distant objective will be $ 4,013. If the pressure caused by weak business reports returns, purchasers must defend the closest support at $ 3,845. After failing to reach this level, the index will fall to around $ 3,801. A more stable one below this level is around $ 3,773, where buyers will resume their aggressive behavior.