July brought some gains to the main cryptocurrency due to the normalization of the market situation and increased activity of large investors. In July, the cryptocurrency market managed to attract a total of $474 million, which was the performance in 2022. This indicates growing investor interest in Bitcoin and gives hope for a profitable August.
On August 2, Bitcoin has fallen below the important level of $23,000, which is the main support area for an uptrend to the range of $25,000-$28,000. A bearish breakout of this level was accompanied by a decrease in trading volumes on the Bitcoin network. At the same time, the asset continues to hover above $22,800, which is a local support zone on the way to $22,000. Technically, the coin looks exhausted, and the main indicators show a downward movement.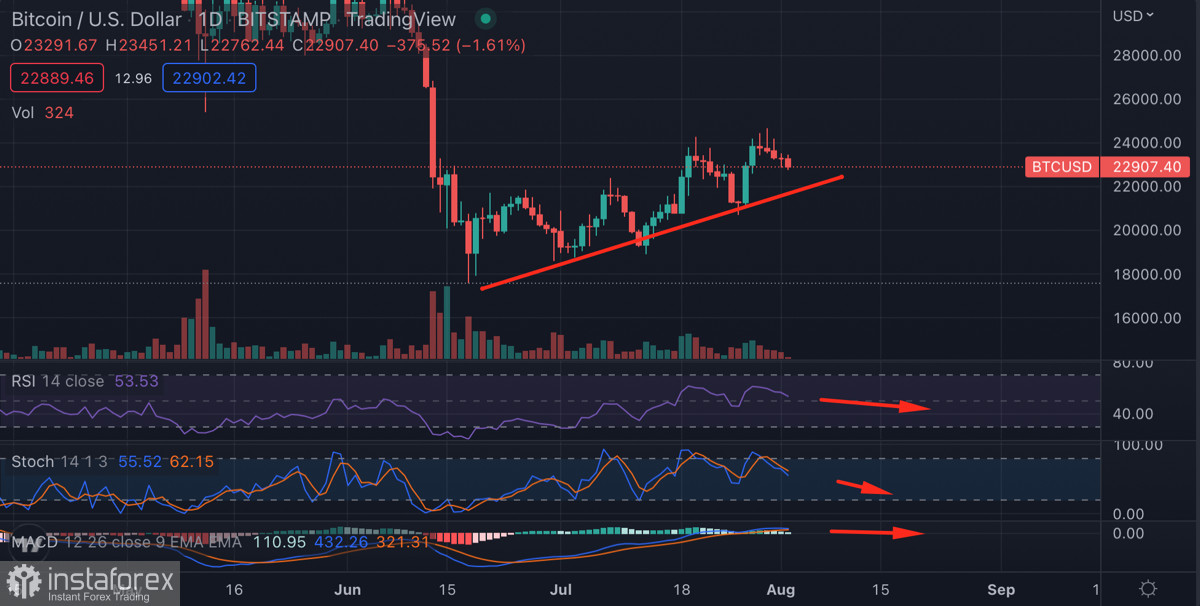 The Relative Strength Index has begun to decline toward 40, indicating declining buying interest. Given that the cryptocurrency's daily trading volume fell to $27 billion, this does not look surprising. The stochastic oscillator has also turned to the downside and is approaching the level of 40. At the same time, the MACD continues its upward movement. The technical indicators demonstrate the formation of downward momentum, which is unlikely to affect the upward movement.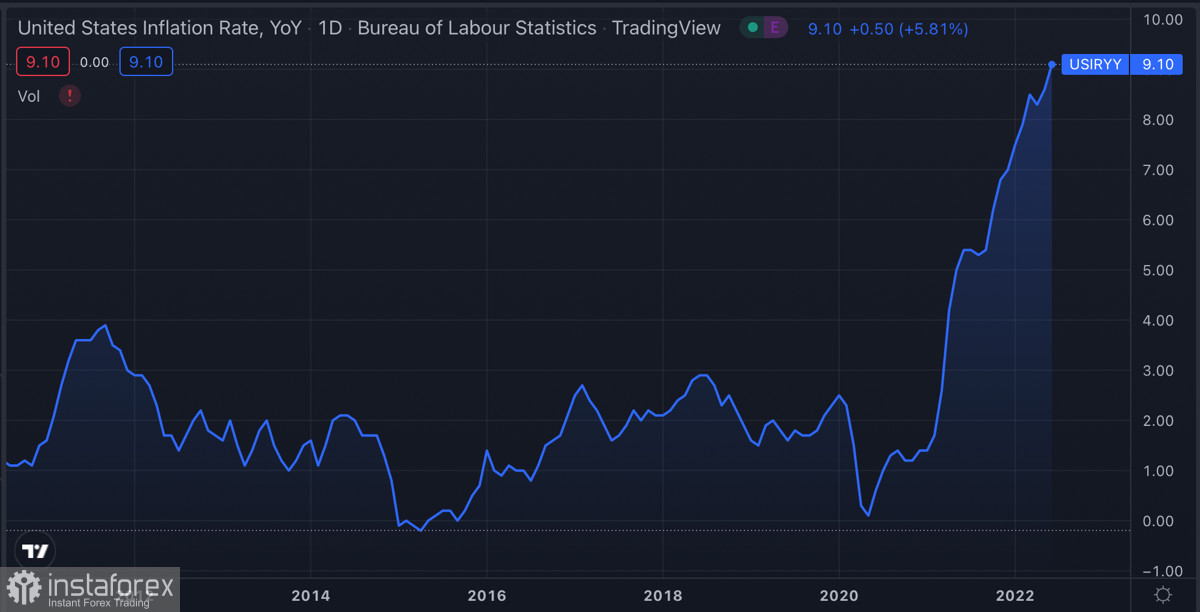 Despite the positive situation, Bitcoin continues to be dependent on fundamental factors. The geopolitical crisis is coming to the fore and the conflict in Ukraine is joined by tensions around Taiwan. Markets are nervously watching the likely crisis of semiconductors, mass production of which is established on the peninsula. The situation with inflation also remains difficult. Aggressive measures taken by Fed are beginning to bear fruit. The US dollar index completes a corrective movement and approaches a strong support area. This is an alarming signal for Bitcoin and stock indices.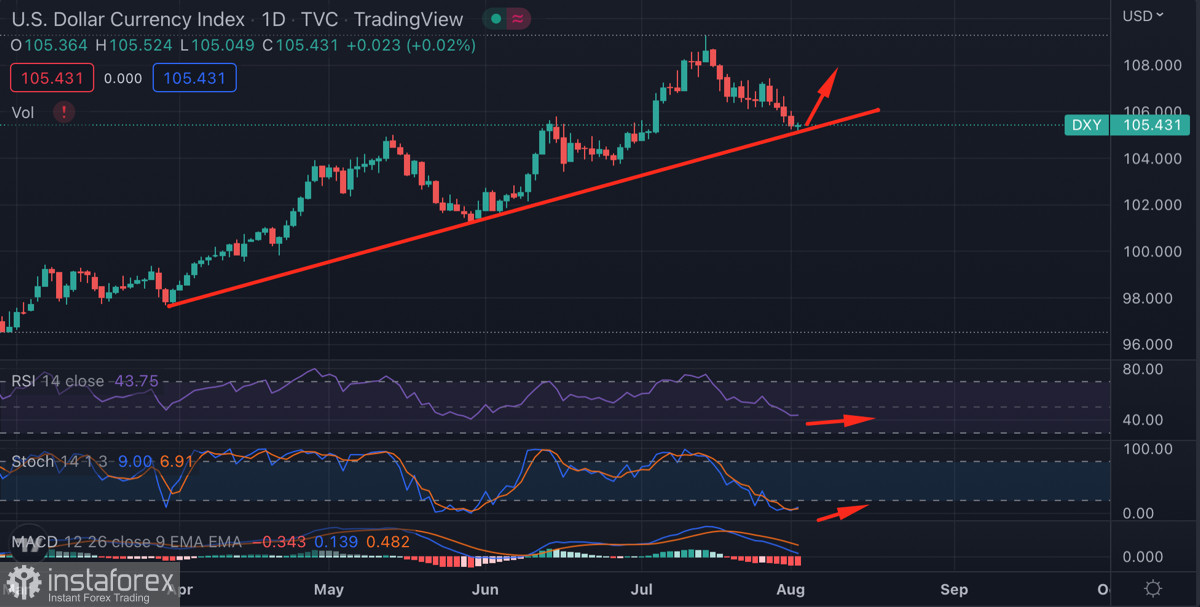 The DXY's bearish momentum has completely exhausted and the index reached the level of 105 in a strong support area. Technical indicators of the index show a price reversal and resumption of upward movement. The RSI is moving upwards and the stochastic oscillator has formed a bullish cross in the oversold zone. The movement of the metrics indicates that buyers intensified their activity and the correction of the US dollar index ended.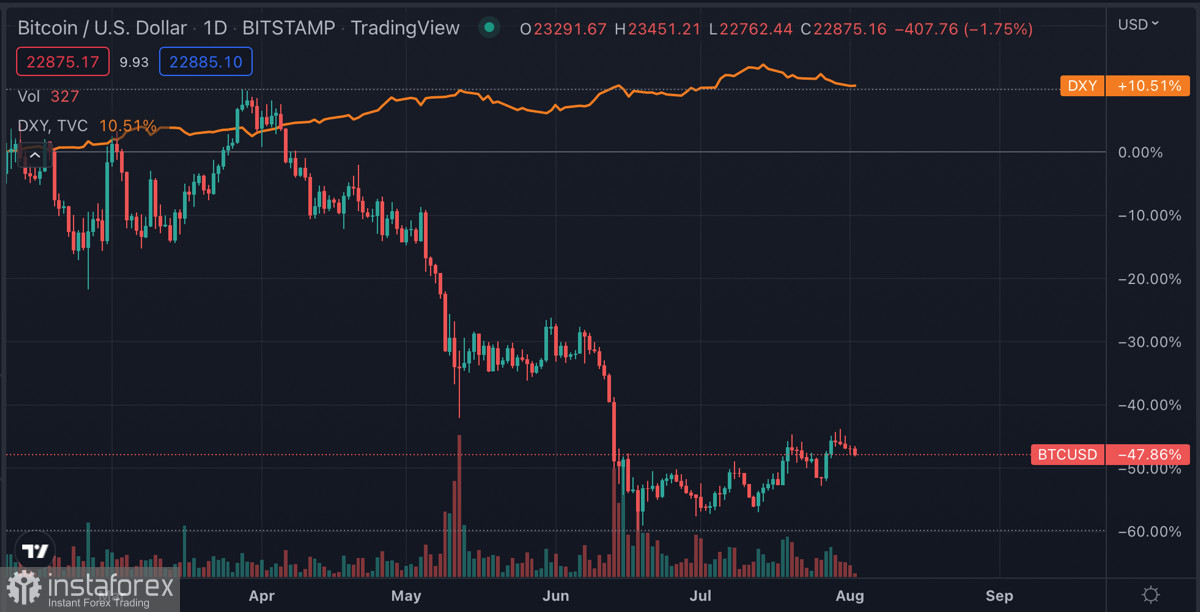 As for Bitcoin, signals of a DXY recovery are negative news preceding a reduction in liquidity flows. The cryptocurrency has an inverse correlation with the US dollar index, so if the DXY resumes its upward movement, Bitcoin may begin to decline. However, given Bitcoin's onchain activity, there is every reason to believe that the US dollar index will not have a significant impact on the main cryptocurrency. Despite this, the market should prepare for a likely decline in the price of the BTC/USD pair and a test of $20,000.