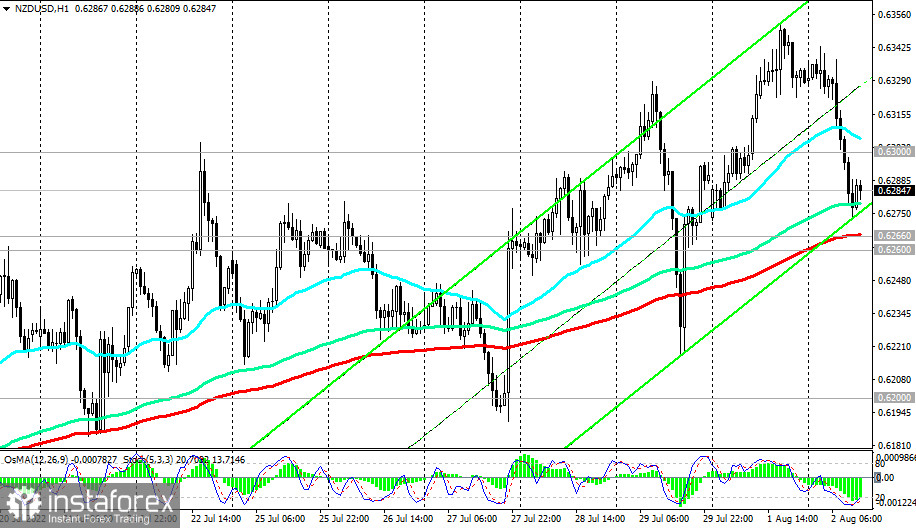 The dollar index (DXY) stopped its fall today, and quotes of commodity currencies fell sharply amid rising tensions in the situation around Taiwan.
As of this writing, NZD/USD was trading near 0.6285, above important near-term support levels at 0.6266 (200 EMA on the 1-hour chart), 0.6260 (200 EMA on the 4-hour chart).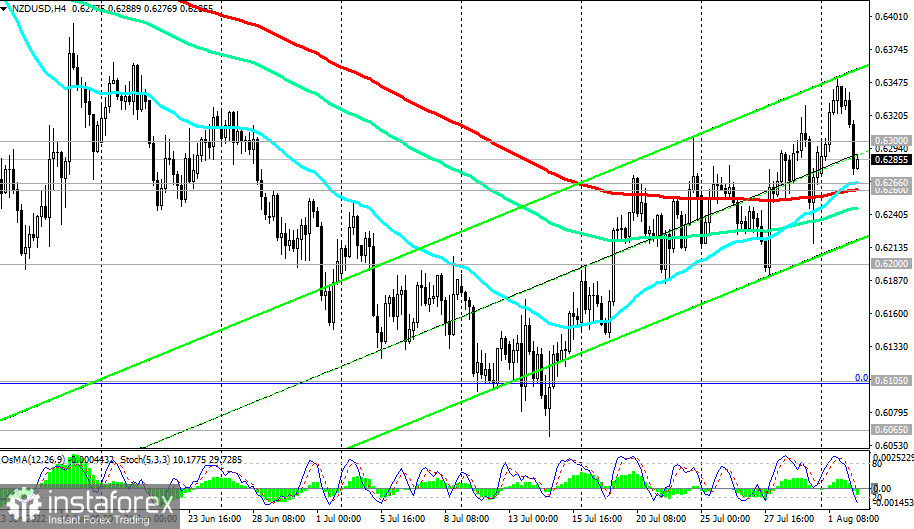 If the upward correction continues and after the breakdown of the local resistance level of 0.6352 (yesterday's high), NZD/USD will head towards the key resistance levels of 0.6505 (144 EMA on the daily chart), 0.6585 (200 EMA on the daily chart). Below these levels, NZD/USD remains in the bear market zone. Only a breakdown of the key resistance level 0.6780 (200 EMA on the weekly chart) will bring the pair back into a long-term bull market zone.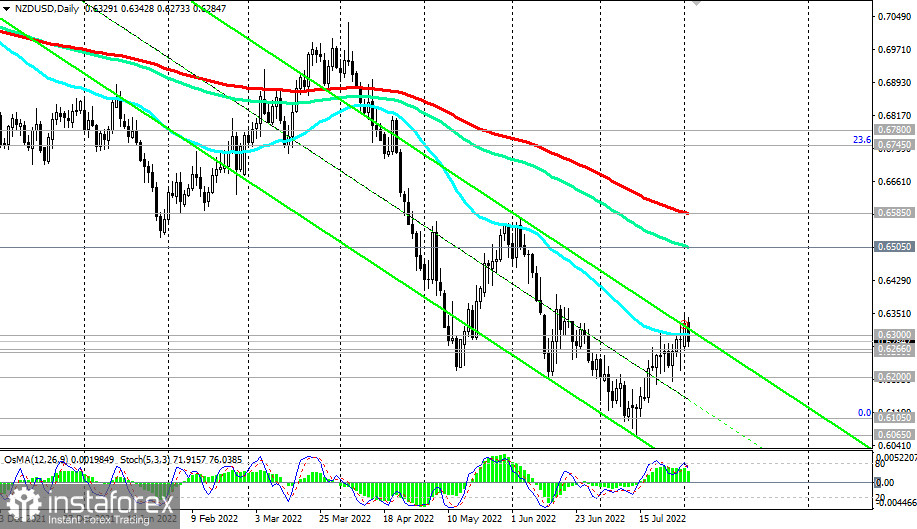 The breakdown of the support levels 0.6266, 0.6260 will be the first signal for the resumption of short positions, and the breakdown of the local support level 0.6200 will be a confirming one.
In general, the downward dynamics of NZD/USD prevails, which makes short positions already below the resistance level of 0.6300 (50 EMA and the upper line of the descending channel on the daily chart) preferable.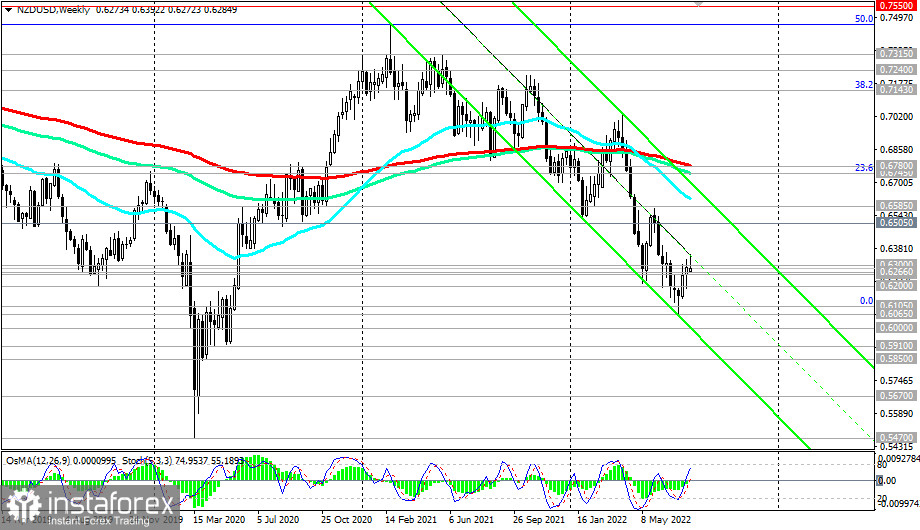 Support levels: 0.6266, 0.6260, 0.6200, 0.6105, 0.6100, 0.6065, 0.6000, 0.5910, 0.5850, 0.5800, 0.5700, 0.5670
Resistance levels: 0.6300, 0.6352, 0.6400, 0.6505, 0.6585, 0.6745, 0.6780
Trading Tips
Sell Stop 0.6255. Stop-Loss 0.6315. Take-Profit 0.6200, 0.6105, 0.6100, 0.6065, 0.6000, 0.5910, 0.5850, 0.5800, 0.5700, 0.5670
Buy Stop 0.6315. Stop-Loss 0.6255. Take-Profit 0.6352, 0.6400, 0.6505, 0.6585, 0.6745, 0.6780