Geopolitical tension between China and the US escalated on Tuesday, dealing a negative impact on global markets. Risk appetite fell sharply, which resulted in a strong increase in demand for government bonds of economically strong countries. Dollar, franc and yen also rallied.
But after it became clear that China simply wants to increase pressure on Taiwan in terms of military and economy, the situation on the markets changed radically. Safe-haven assets came under pressure, and demand for government bonds dropped noticeably. Stock indices also rose, pushing the values in the "green zone".
Most likely, risk appetite will return if the tension around Taiwan eases. Stocks that were sold on Tuesday will be bought off, while dollar, yen and government bonds will be under pressure.
Ahead are reports on business activity in Germany, the eurozone, the UK and the US, which, if show positive values, will result in more active purchases in the US stock market and a more noticeable decline in dollar. Additional stimulus is yesterday's statement by Fed member George Bullard, which says the US will not fall into recession, but will just slide along it.
Forecasts for today: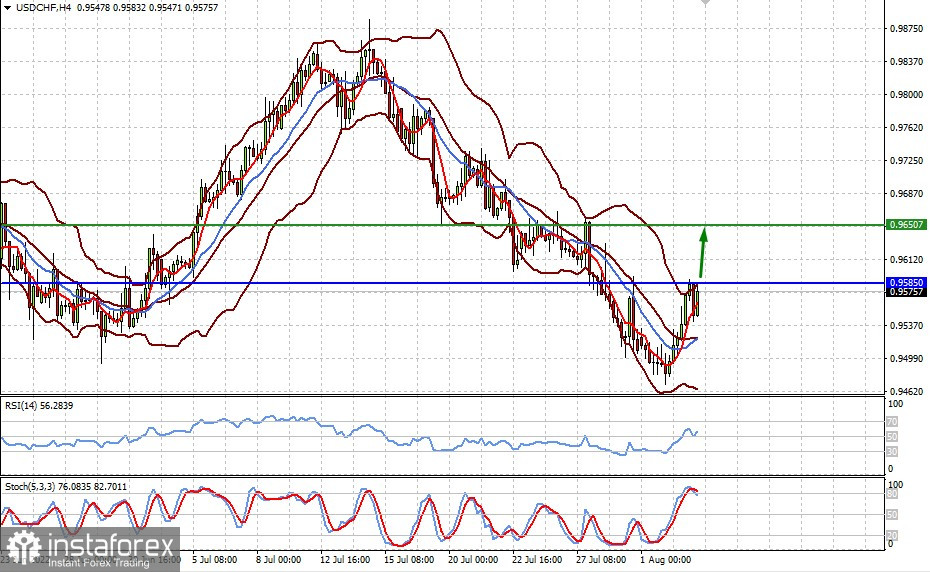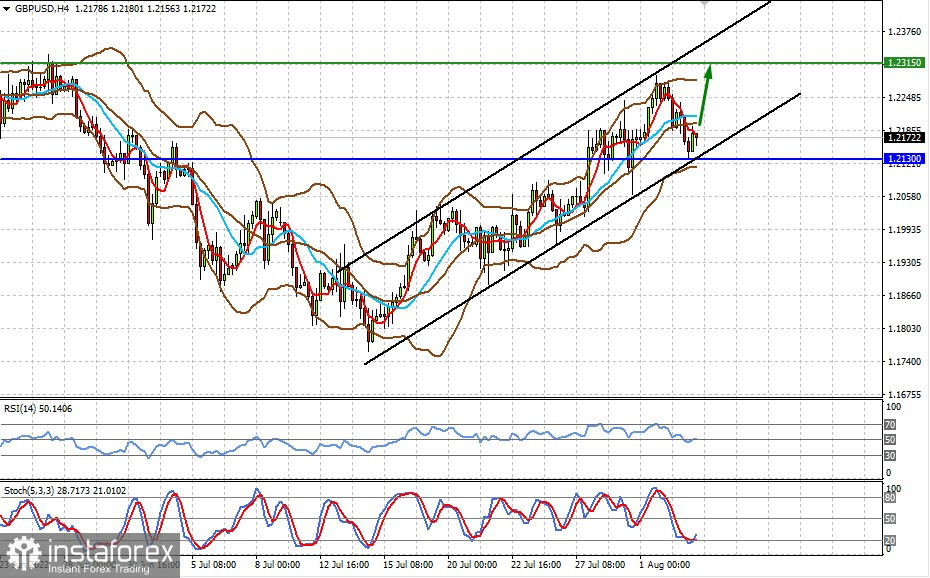 USD/CHF
Quotes are rising, thanks to decreasing tensions between Taiwan and China. A consolidation above 0.9585 will push the pair to 0.9650.
GBP/USD
Quotes found support at 1.2130 after a downward correction. Rebounding from this will push the pair to 1.2315, which could happen after tomorrow's meeting and rate hike by the Bank of England.