Bitcoin is actively trading in the $22.8k-$23K range. The digital asset is now in a consolidation stage, trying to settle above the important level of $23K. Over the past few weeks, we have seen the bullish digital coin as well as bears' sluggish attempts to push the price below significant levels.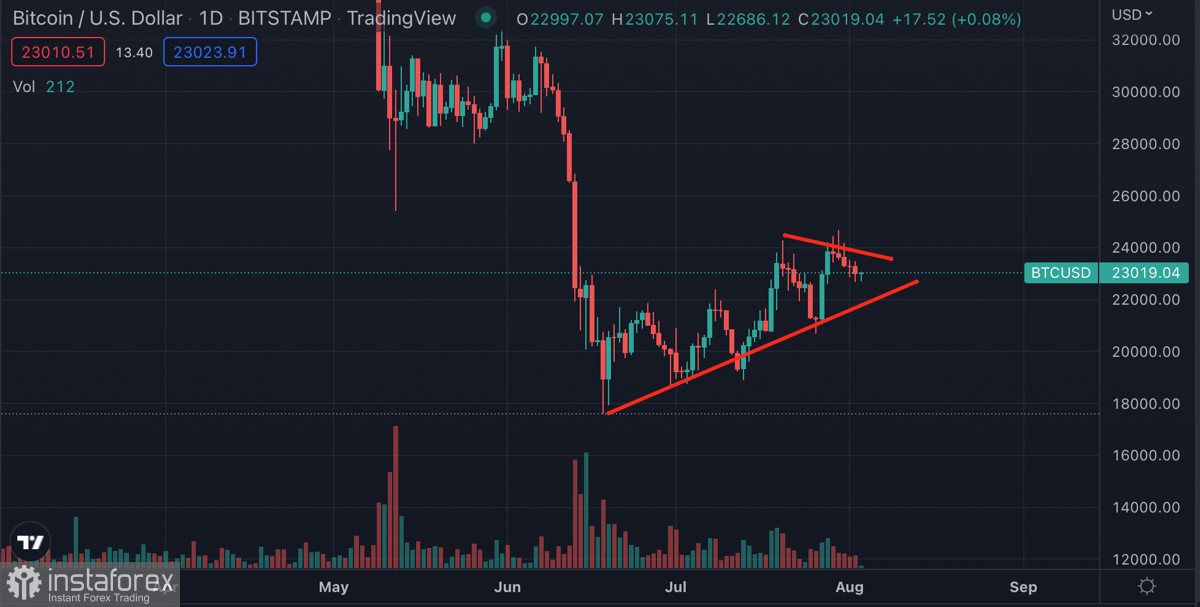 Volatility is highly likely to increase as the pattern builds up. In addition, there is a high likelihood of a downward breakout of the uptrend line, which serves as the main bullish support. Since the end of the FOMC meeting on July 28, five red candlesticks have formed in a row. These bearish candlesticks are quite weak, which means that the price could go in any direction. Bullish control over the mark of $23K once again proves their power as well as the weakness of bears.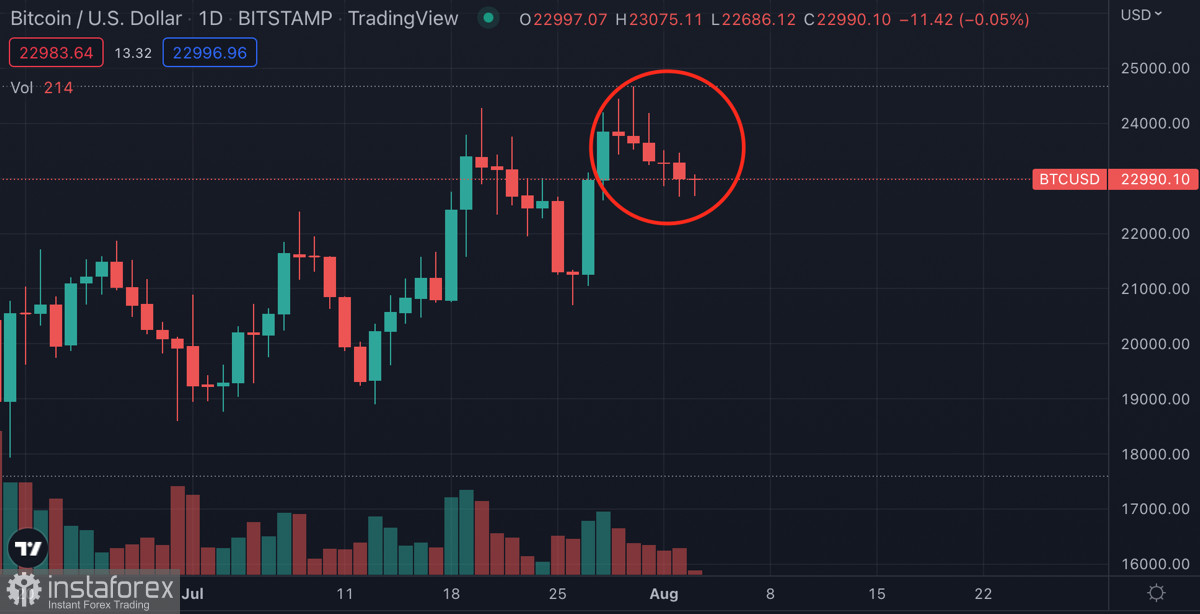 Technical indicators continue to stabilize. The Stochastic Oscillator and the RSI are moving sideways near the mark of 40, reflecting increased demand for BTC. The MACD is moving sideways above zero due to the fact that the uptrend is built on a positive reaction to fundamentals. That is why the flagship cryptocurrency is flat when there is a trade or news lull.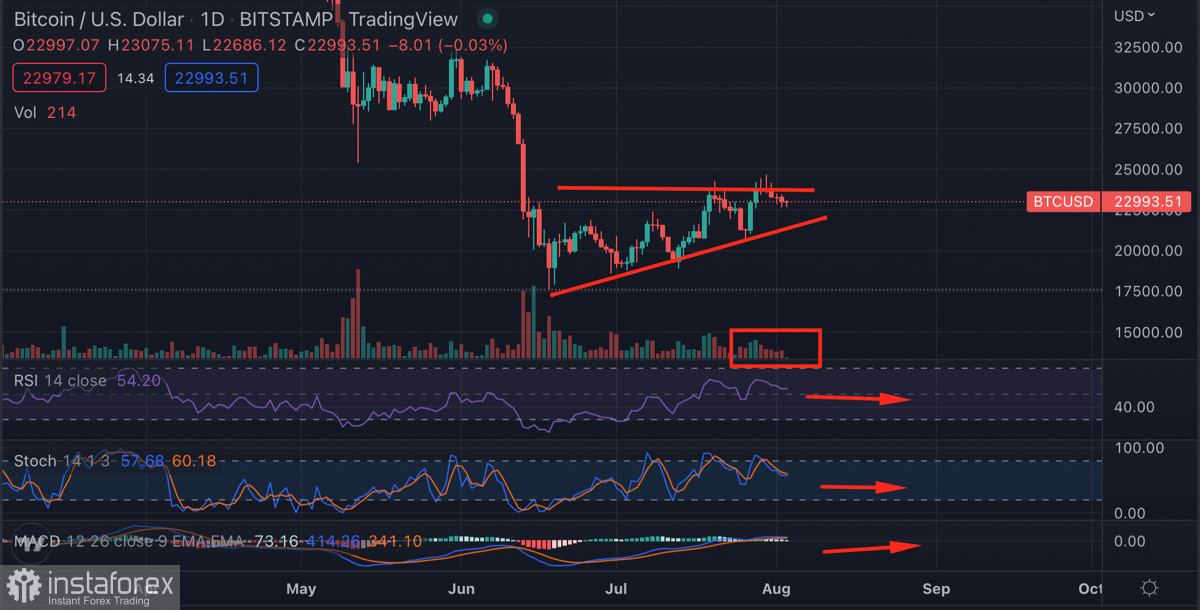 Still, there are enough factors indicating that growth has resumed in spite of a temporary lull. BTC volumes on exchanges keep decreasing, and the number of unique addresses hits historic highs. At the same time, investors now see the coin's upside potential. According to CryptoRank, BTC futures aggregated open interest increased by 34% in June from the previous month, which equals $12.2 billion. This means that the largest cryptocurrency is strengthening, and demand for it is rising.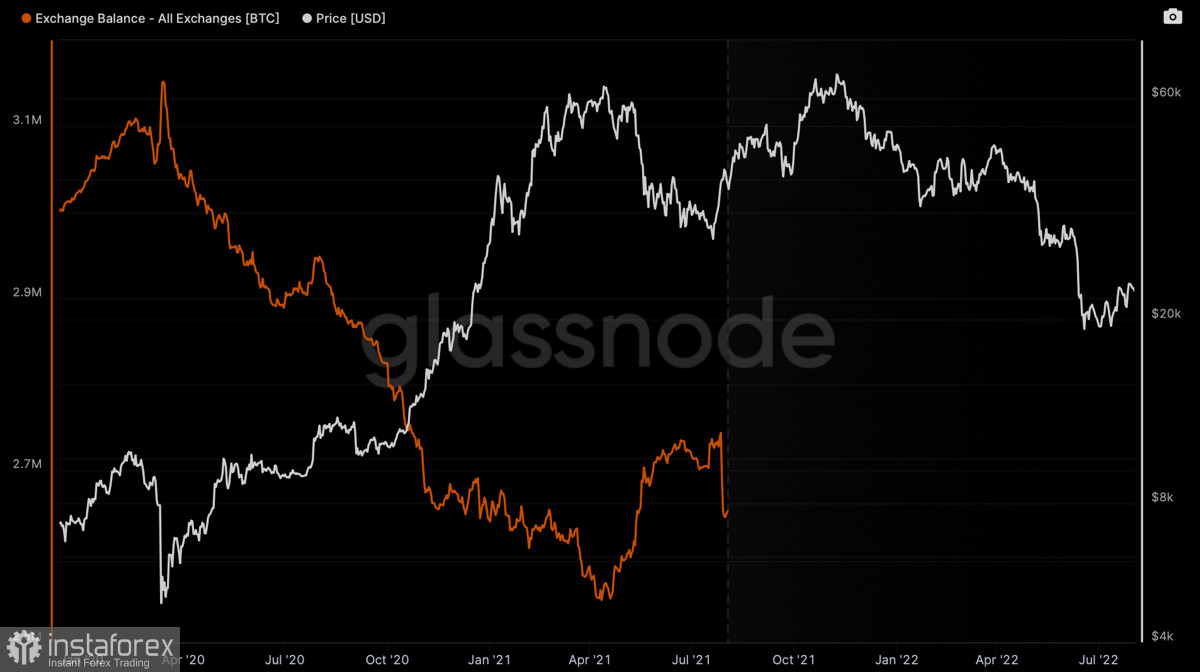 Nevertheless, Mark Yusko, the managing director of Morgan Creek Capital, believes bitcoin will enter its next bull run sometime in two years. He says that the digital coin will recover when the period of global economic uncertainty is over. Therefore, a full-fledged bullish rally could come as early as 2024 prompted by BTC halving. Until then, bitcoin is likely to keep fluctuating in a range.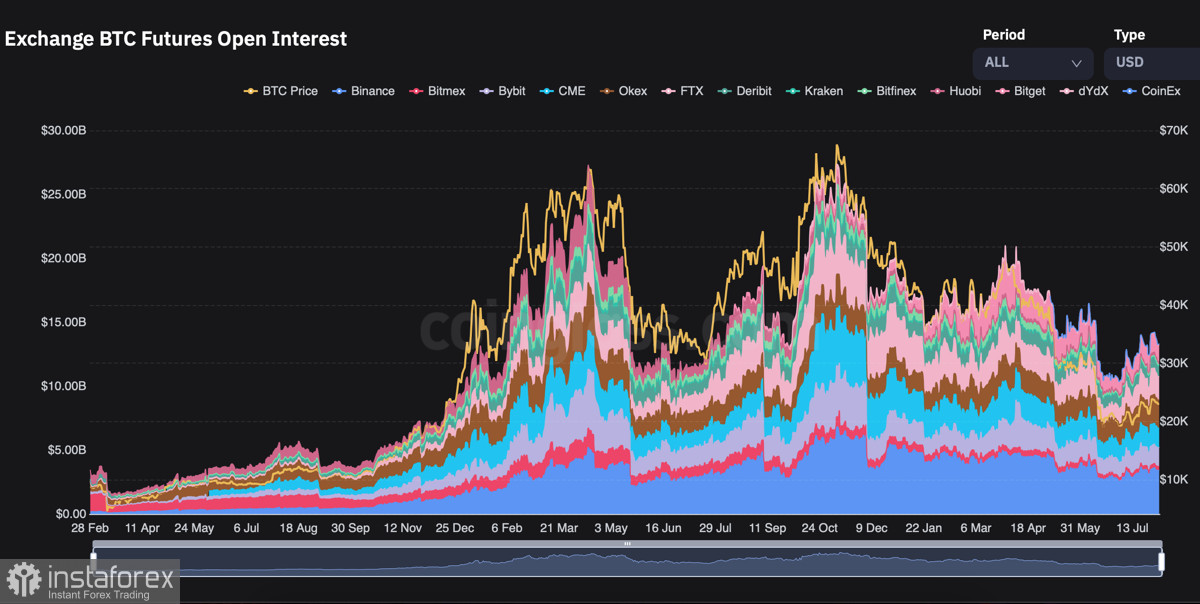 Anyway, it is important to remember that the flagship cryptocurrency is edging higher. In addition to surging enthusiasm in the market, the Federal Reserve's monetary policy and Chair Powell's promise to bring the interest rate to neutral levels will be driving BTC up. Monetary easing has always had a positive effect on the price as the period of the 2018-2019 bearish crypto market shows. Since the 2022 United States midterm elections will be held in November, we may well see the pace of rate hikes slowing and the BTC uptrend getting seriously deeper already in September.