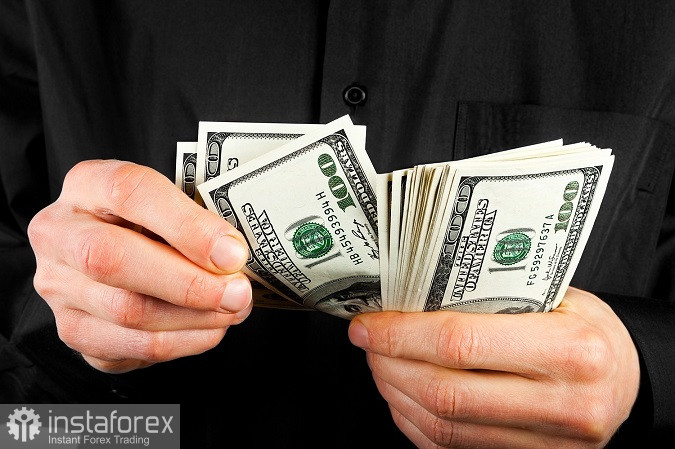 Previous trading plan in CHF/JPY recommended placing sell limits in the pair.
Plan: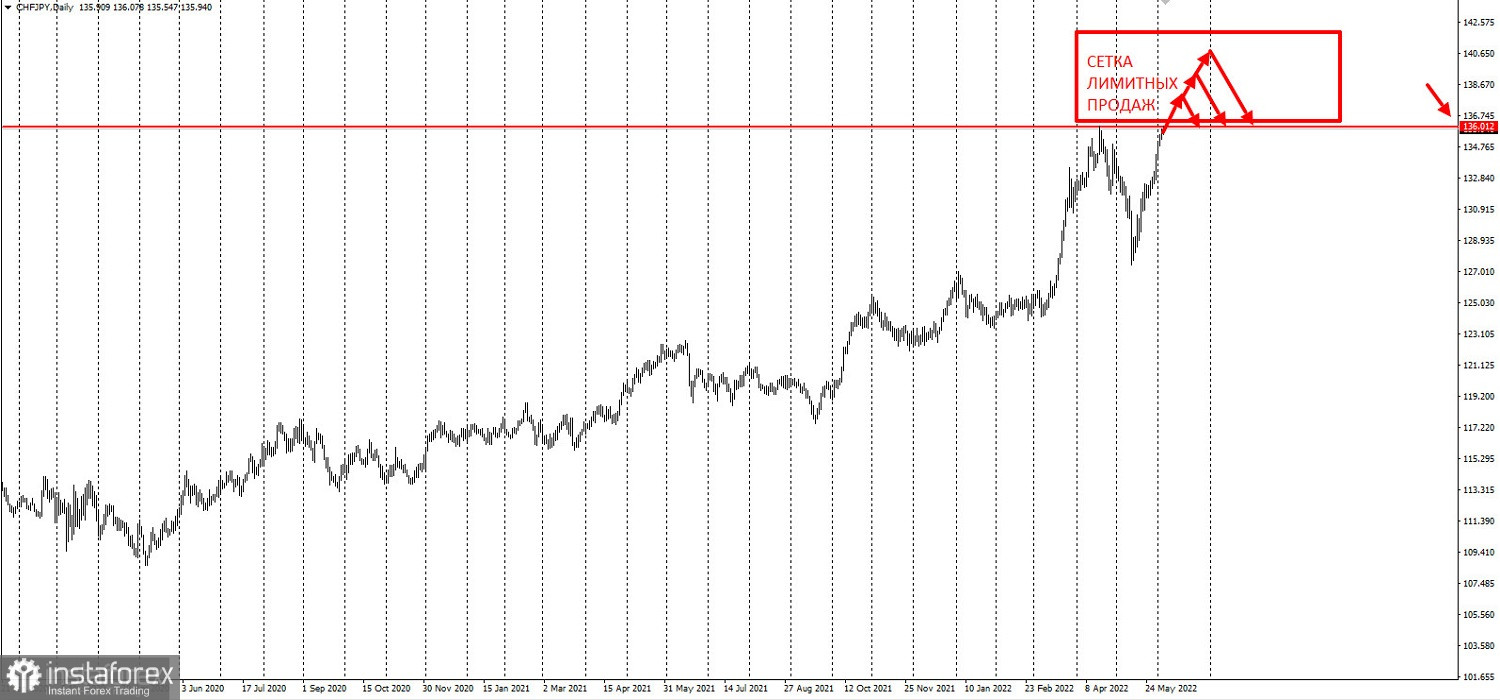 Yesterday, after Nancy Pelosi's provocative visit to Taiwan for China, quotes dropped significantly, which made it possible to take profit at 137.7.
Development: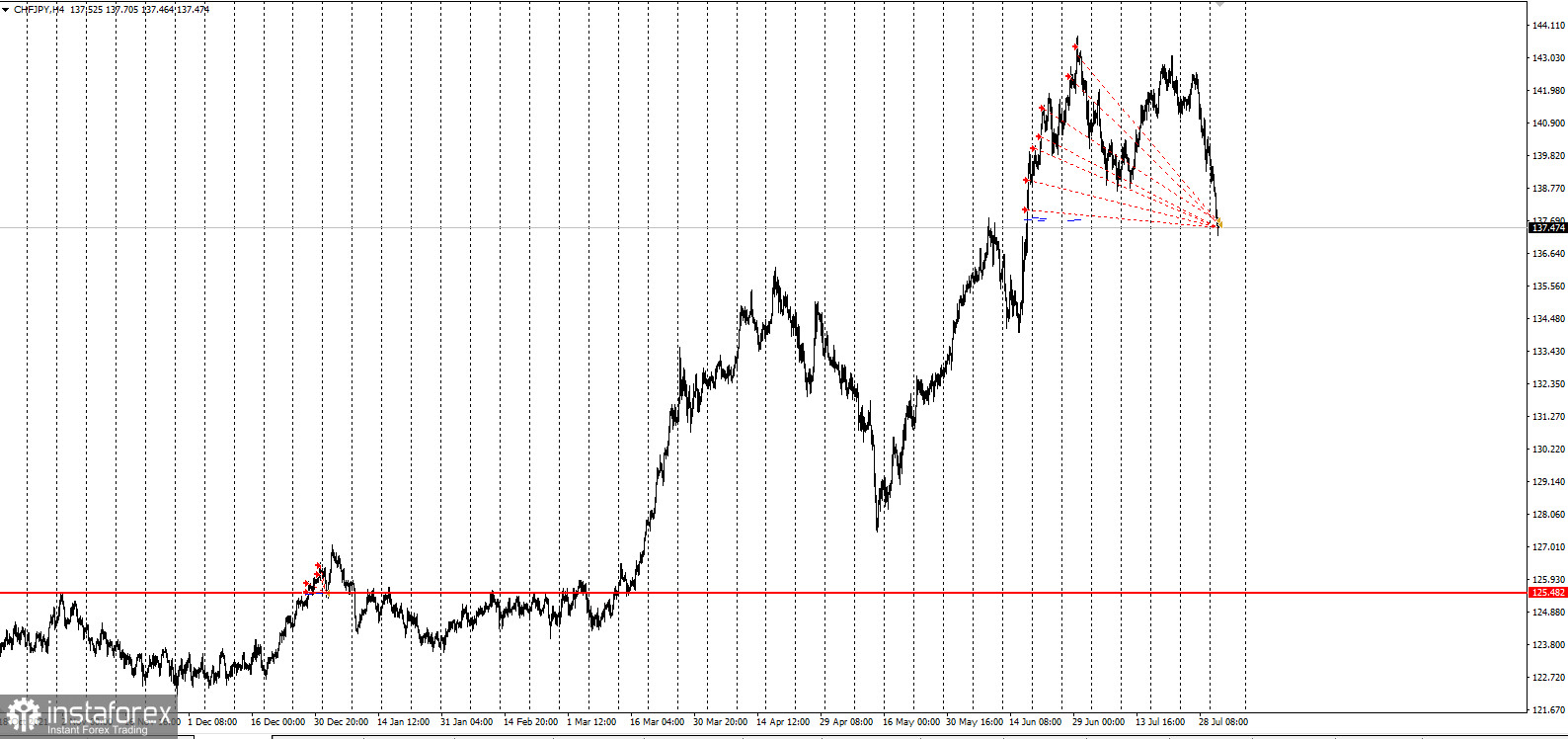 Congratulations to those who followed the strategy! The pair moved as much as 3,000 pips.
The trading idea presented is part of the grid method, which is usually used when trading cross rates.
Good luck and have a nice day!