Nancy Pelosi's Taiwan visit became a source of tension between China and the United States and triggered market jitters. Nevertheless, US stock indices scored gains on Wednesday as uncertainty surrounding US-China tensions eased. Meanwhile, the yield on government bonds grew on hawkish statements made by Fed officials. S&P 500 and Nasdaq 100 futures climbed around 0.5%. The Dow Jones Industrial Average jumped 0.4%.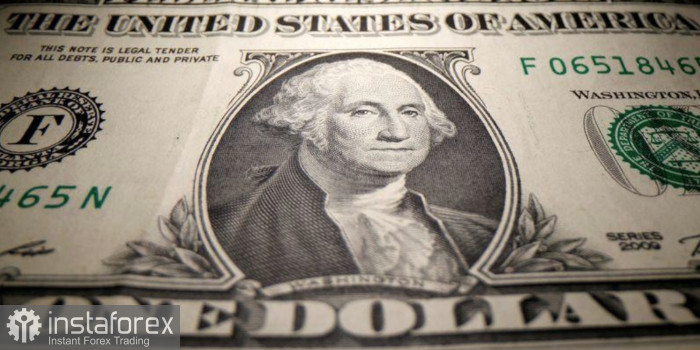 Nancy Pelosi's controversial visit to Taiwan that angered China has ended. However, a steep fall in US bonds and a jump in their yields indicate that investors are shifting from safe-haven assets towards high-yield instruments. Investors are still concerned about raging inflation and how central banks' response to it could hinder global economic growth.
Fed officials Mary Daly, Loretta Mester, and Charles Evans emphasized the difficult situation of managing rising borrowing costs, inflationary pressures, and slowing economic growth in their speeches. The Federal Reserve's work of bringing down inflation is "nowhere near" done, San Francisco Fed President Mary Daly said. Meanwhile, her colleague Loretta Meste wants "to see really compelling evidence that inflation is moving down."
As for the premarket, Airbnb Inc.'s stock went down as the company's booking rate slowed. Match Group Inc.'s stock plunged, following Q2 earnings that missed expectations. PayPal Holdings Inc. scored gains after it became known that Elliott Investment Management is now one of its largest shareholders.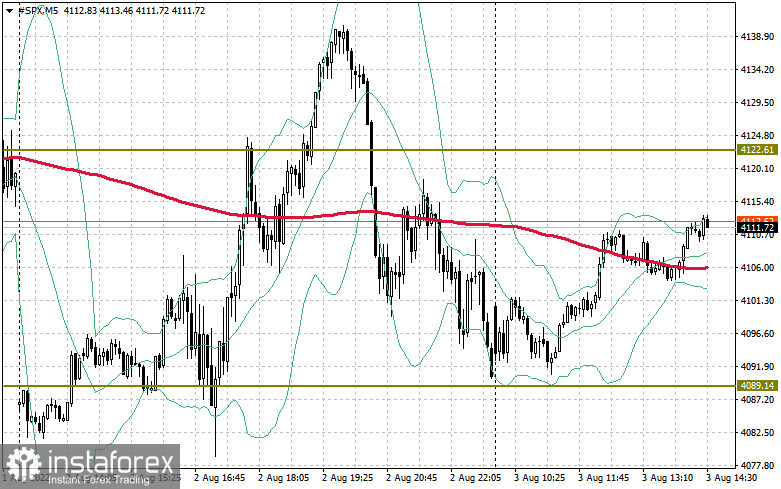 Outlook for S&P500
Yesterday's surge in volatility did not change the balance of power in the market. Bullish sentiment is likely to increase if the price stays above the $4,089 range, with a target at $4,122 resistance. Should the index reach $4,157, bears will return to the market. Some players could take profits on long positions. A more distant target stands at $4,197. If China-US tensions keep weighing on the market and the price breaks through $4,089, bulls will have to protect $4,064 support. In case support is broken, the index could fall to $4,038 and $4,003. It could then plunge to $3,968 and $3,942. Lower there is a more stable level of $3,905, where bullish activity could increase again.