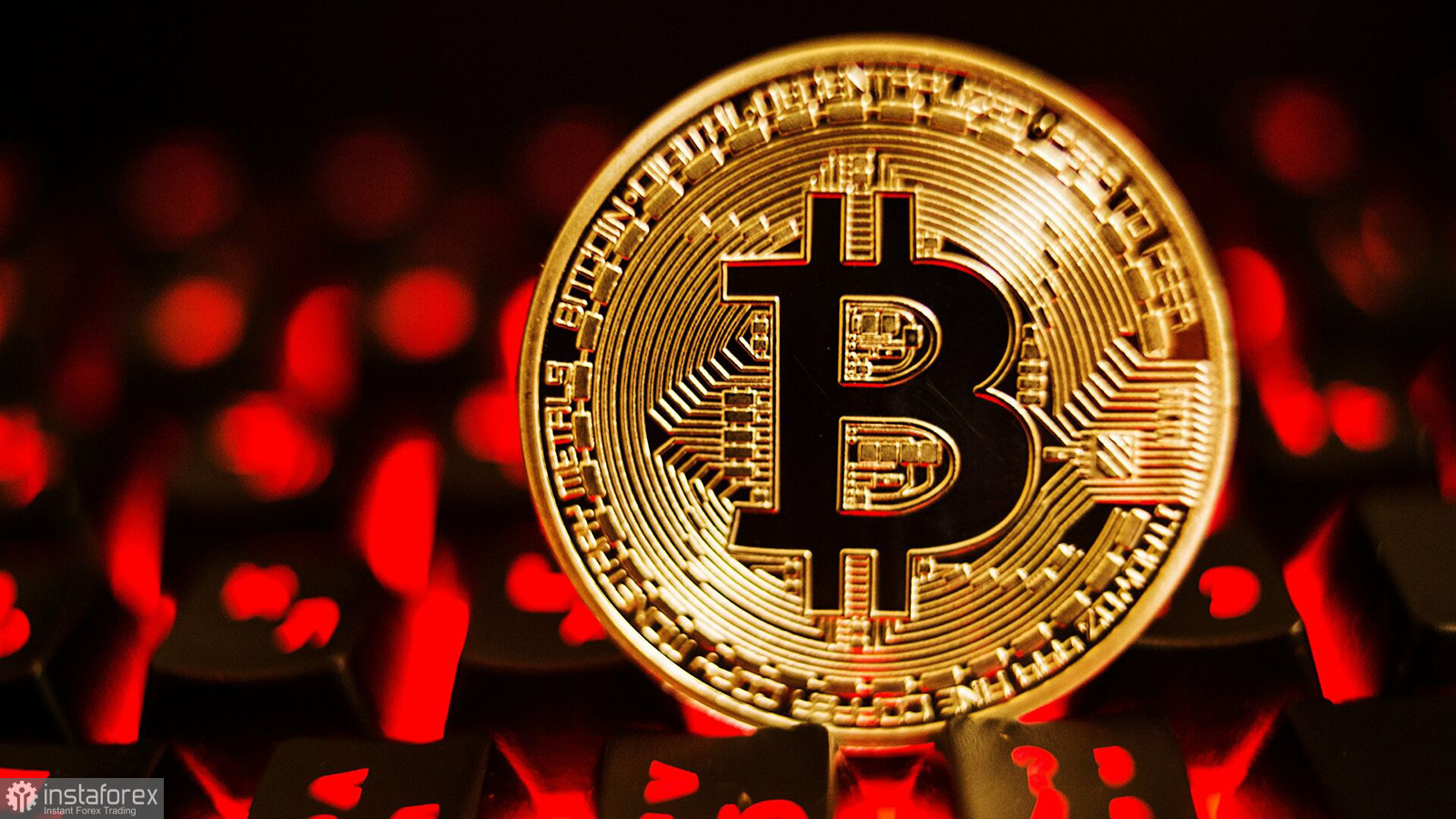 Over the last two trading days, bitcoin has been steadily falling from the $24,350 barrier, which it has failed to surpass twice. Recall that by securing below this level, we decided on a new decline, and it is impossible to obtain a foothold above it to continue the upward corrective. In addition, the Senkou Span B line is close to the $ 24,350 level, representing a formidable obstacle. Thus, from our perspective, there are no technical reasons to anticipate bitcoin's growth. We believe that the cryptocurrency market reacts much more rationally to the tightening of the Fed's monetary policy (and not only the Fed, but also the ECB and the Bank of England) as well as the worsening of the geopolitical situation. On the other hand, this is understandable given that bitcoin and numerous other cryptocurrencies are not backed by anything and are unregulated. Consequently, we maintain our prediction that "bitcoin" will drop to at least $ 10,000.
This week, Anthony Scaramucci, the founder of the SkyBridge Capital cryptocurrency fund, offered his thoughts on bitcoin's true value. Recall that Scaramucci was one of those who actively forecast a price of $100,000 per coin in the previous year. Now, according to the CEO of SkyBridge Capital, bitcoin is grossly undervalued and technically oversold. Its actual worth must be at least $40,000. "Bitcoin may fall again, but it is unlikely to establish a foothold below the previous minimum of around $ 17,500. Its fair market worth is now significantly higher," Scaramucci said. After the bankruptcies of the Three Arrows hedge fund, the Celsius lender, and the Voyager broker, he added, the worst for the cryptocurrency market is done. Scaramucci does not anticipate the fast growth of bitcoin in the foreseeable future. It is also important to note that withdrawals from the Skybridge Legion Strategies fund are currently not permitted, and Scaramucci believes this will preserve the fund's composition. The bitcoin business is still experiencing a fever. Numerous analysts disagree with Anthony and feel bitcoin continues to exhibit a "bearish" trend. This is backed by the fact that the Fed will raise interest rates multiple times to combat inflation. Do you recall that bitcoin was first referred to as an inflation hedge?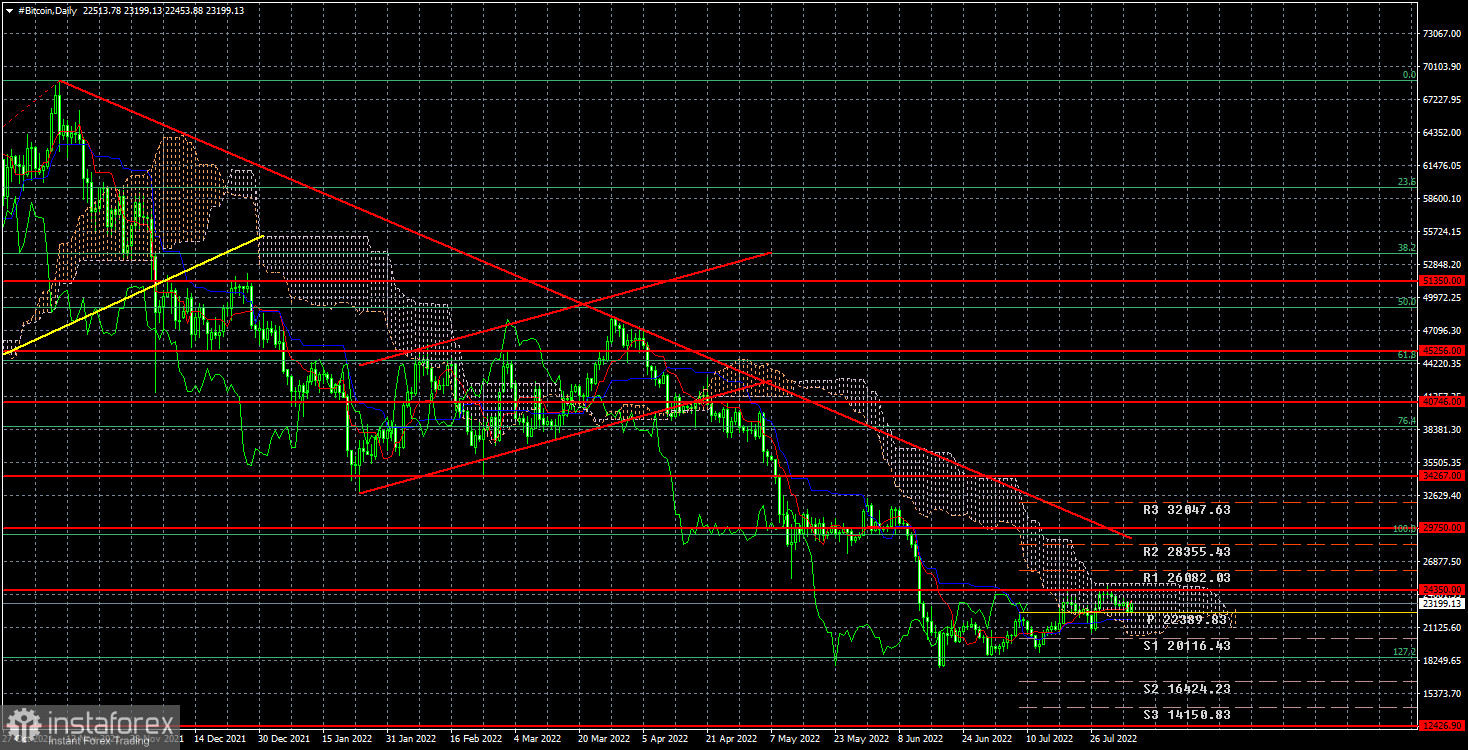 On a 24-hour timescale, "bitcoin" prices remain below the $ 24,350 threshold. Thus, the aim for the upcoming fall is now $12,426. Three times, the "bitcoin" attempted to surpass $18,500 (127.2 percent Fibonacci) but was unsuccessful. We feel that there are currently no technological grounds for growth and that the $5,000-10,000 per coin rate will become a reality in 2022. The recovery from $24,350 is a new sales indicator. Fixing below $18,500 will validate this indicator.