Pound bulls were ecstatic over the Bank of England's decision on interest rates. They seized the moment and quickly bought off all the previous downward movements, but it formed a new local low, which indicates that the market remains under sellers' control despite all the attempts of buyers to correct the situation. Hitting a new low signals the continuation of the downward trend.
Yesterday's move of raising rates by 50 basis points is the largest increase since 1995. It has only one goal, that is, to stop inflation, which, forecasts say will reach 13.0% soon.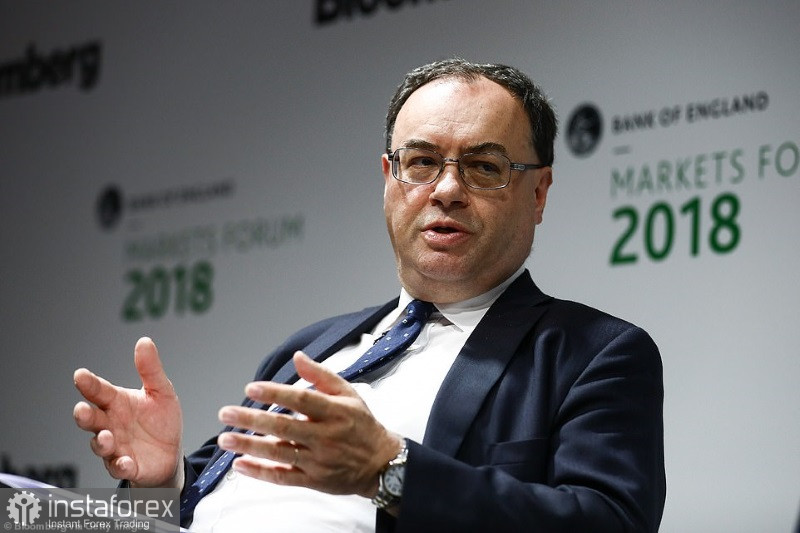 The sixth consecutive rate hike not only pushed the cost of borrowing to 1.75%, but also marked the first half-point increase since the bank became independent from the UK government in 1997. The Monetary Policy Committee voted in favor of it, citing the growing inflationary pressure as a reason.
Aside from the policy decision, the Bank of England also gave its forecast for inflation, which is an increase to 13.3% in October. They expect it to remain elevated for most of 2023, then drop to 2% in 2025.
In terms of pound, BoE Governor Andrew Bailey said the decline is not critical at the moment, and their members are watching it along with many other factors to assess the economic outlook. Its depreciation by more than 10% this year has increased the cost of imports and goods valued in US dollars, leading to a surge in inflationary pressures. Most recently, members Katherine Mann and Nicholas McPherson raised this issue, but Bailey reiterated that the main goal of the central bank is to keep inflation at 2%.
Another concern of the Bank of England is the weak labor market, which fuels inflation. Bailey said the workforce dwindled since the pandemic, largely because older workers have chosen to retire and no longer work, citing long-term illness or the lingering effects of the coronavirus.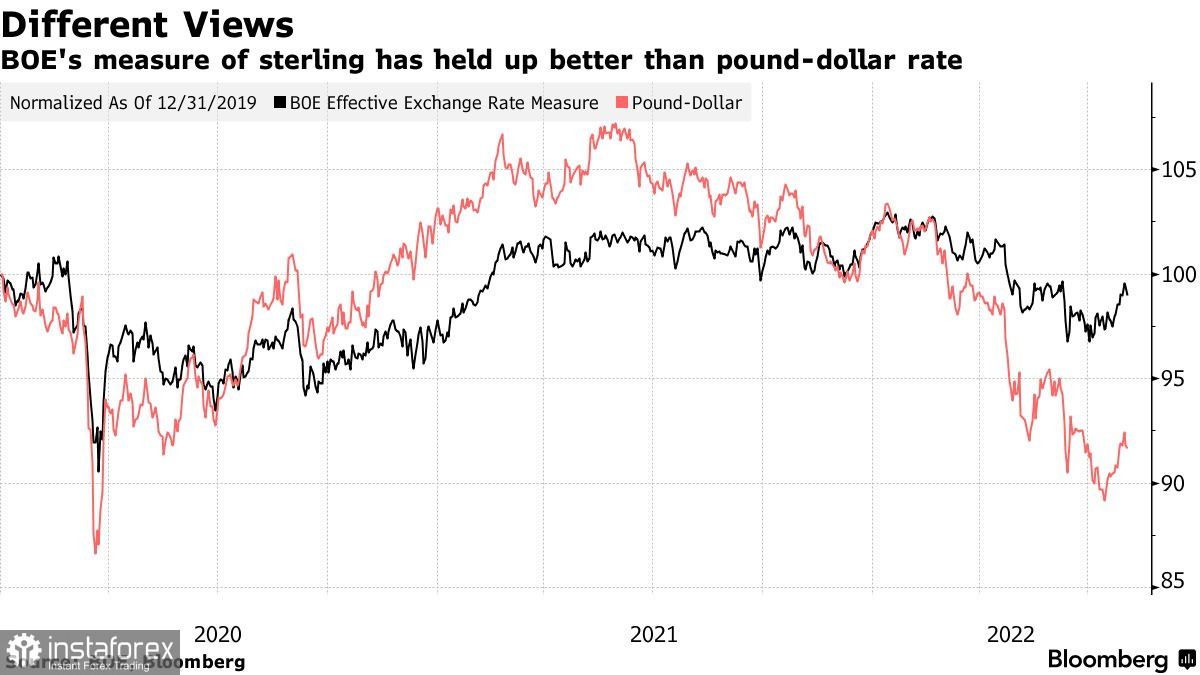 After the collapse of pound, the bulls quickly bought it back, indicating a very likely approach to the bottom of the downward correction observed this week. Buyers now need to do everything to stay above 1.2110 in order to push the quote to 1.2160, 1.2210 and 1.2250. A further increase will easily bring pound to 1.2290 and 1.2330. But if 1.2110 is broken, the quote will dip to 1.2070, then fall to 1.2030.
Talking about euro, only a consolidation above 1.0250 will give buyers a chance to return to monthly highs. The increase will push the quote to 1.0290, beyond which is 1.0330. But if pressure remains, euro will fall to 1.0220, then decrease further to 1.0180, 1.0150 and 1.0120.