EUR/NOK: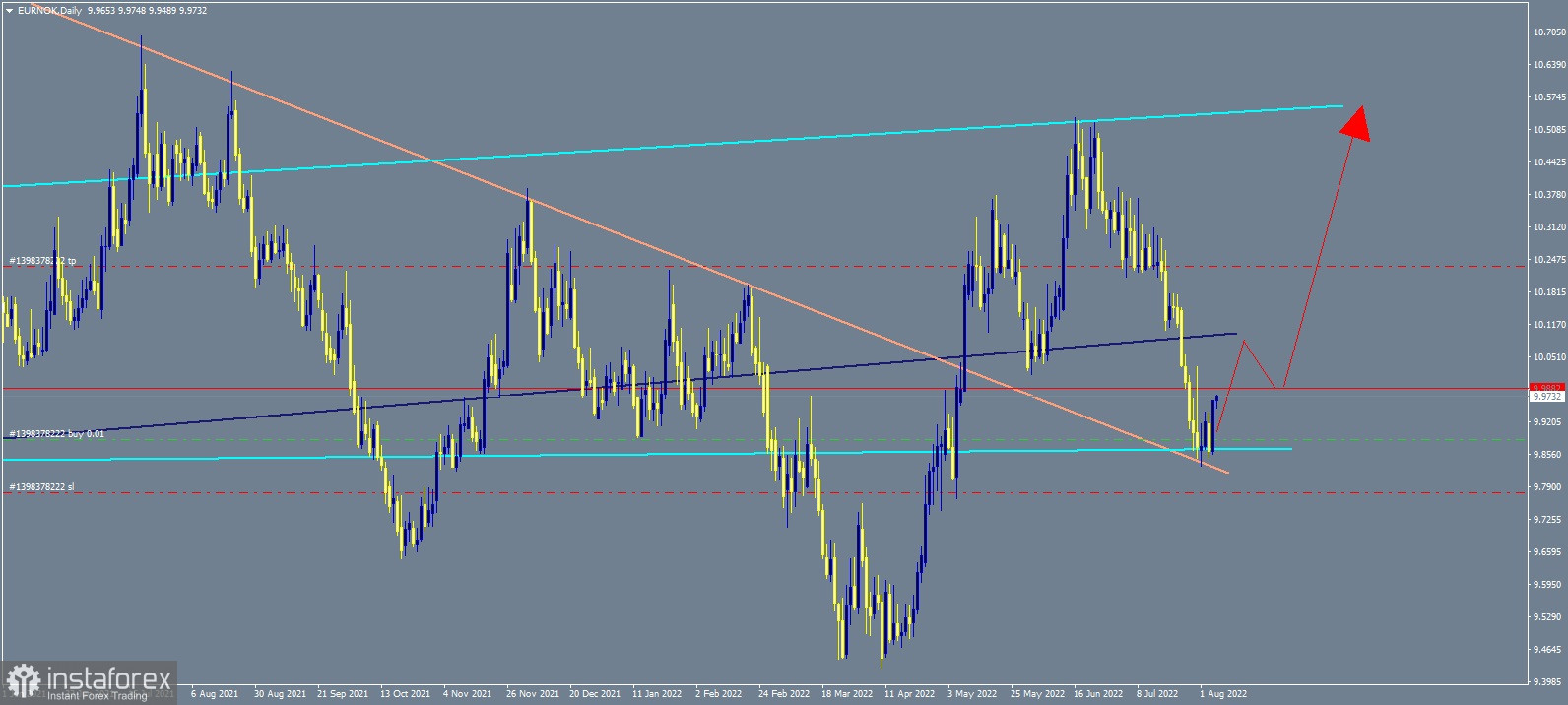 The chart shows the movement of EUR/NOK (euro to Norwegian krone) in the daily (D1) chart.
This pair may be of interest to those who are ready to open orders for a long period in their trading strategy.
Unlike classic currency pairs, EUR/NOK has increased volatility and large spread. It is currently forming a new trend, with support at 9.85 and estimated target at 10.53.
In the event of a breakdown, quotes will cease to grow.
Good luck!