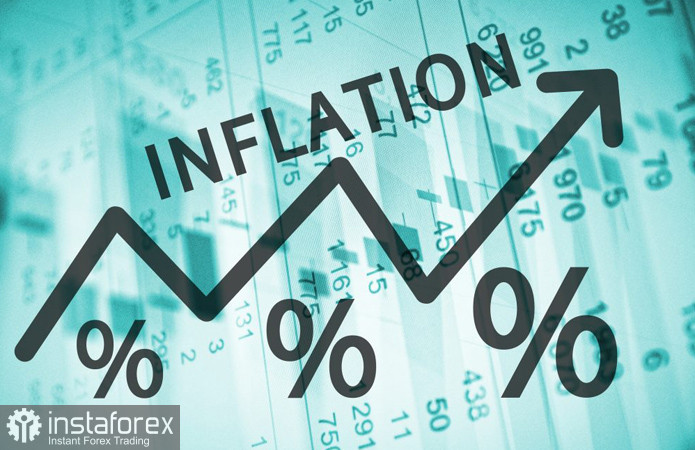 The key US stock market indices – Dow Jones, NASDAQ, and S&P 500 – ended Wednesday with new growth. If all movement is before Wednesday (growth), we questioned it because of its unreasonableness. On Wednesday, it should be recognized that investors had reasons to invest in American stocks. A single report was published in the States yesterday, the first important report this week, but it led to such movements in the currency and stock market that even the Fed meeting could not be compared by force. What happened? What happened is that inflation, for the first time in a year of growth, showed a slowdown, from 9.1% to 8.5%. From our point of view, a decrease of 0.6% in annual terms can be called "significant," which the Fed demanded from inflation. Thus, it is now quite clear that there will be no rate increase of 1.00% in September. Even the option with an increase of 0.75% is now in doubt.
Yesterday, we were sorting out the most likely options for the Fed's actions in September. We stopped raising the rate by 0.75% with almost any change in the consumer price index in August and September. But if yesterday it was "either 0.75% or 1.00%," today it is "either 0.75% or 0.5%." So why did the stock market rise again, and the US dollar collapse yesterday against its main competitors? To put it as simply as possible, investors and traders are now waiting for the weakening of the aggressive monetary approach. No, this does not mean that the Fed will no longer tighten monetary policy.
On the contrary, it will be, but at a slower pace. The "bearish" scenario for the market is now a non-aggressive increase in the key rate. From our point of view, this can be called "absurd." Of course, both markets could have won back the rate increase by at least 4% in advance. If this is the case, then there is no need to buy the dollar and sell off American stocks now if all future actions of the Fed have already been included in the quotes. But then it turns out that the markets have already played out all the most important events for the six months ahead.
In general, we believe that the market can buy indices and stocks, which will provoke its growth, but from a fundamental point of view, this movement is almost completely groundless. If it continues, by the end of the year, all three indices will fully recover from losses in the first half of 2022. It turns out that the rate will be a record high in recent decades, but at the same time, the stock market does not feel any discomfort about this at all. And it can't be like that, or it shouldn't be.