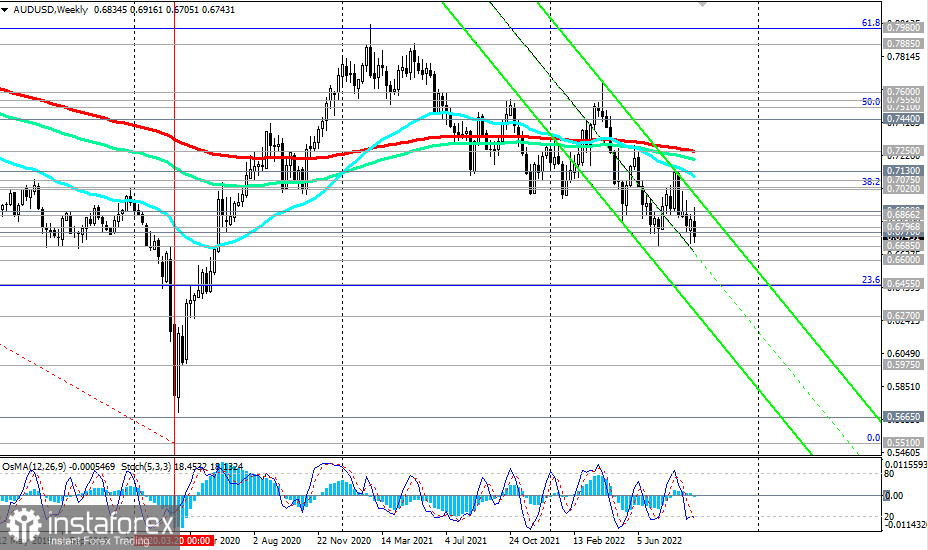 As we noted in our "Fundamental Analysis" today, at the time of publication of this article, AUD/USD is trading near the 0.6740 mark, moving inside the descending channel on the weekly chart and remaining below the key resistance levels of 0.7250 (EMA200 on the weekly chart), 0.7075 (EMA200 on the daily chart). The breakdown of local support at 0.6700 and 0.6685 will likely be the driver of a further decline in AUD/USD. In this case, the pair will continue declining inside the weekly chart's descending channel. Its lower limit is near the 0.6100 mark. This mark will probably become the target of further decline.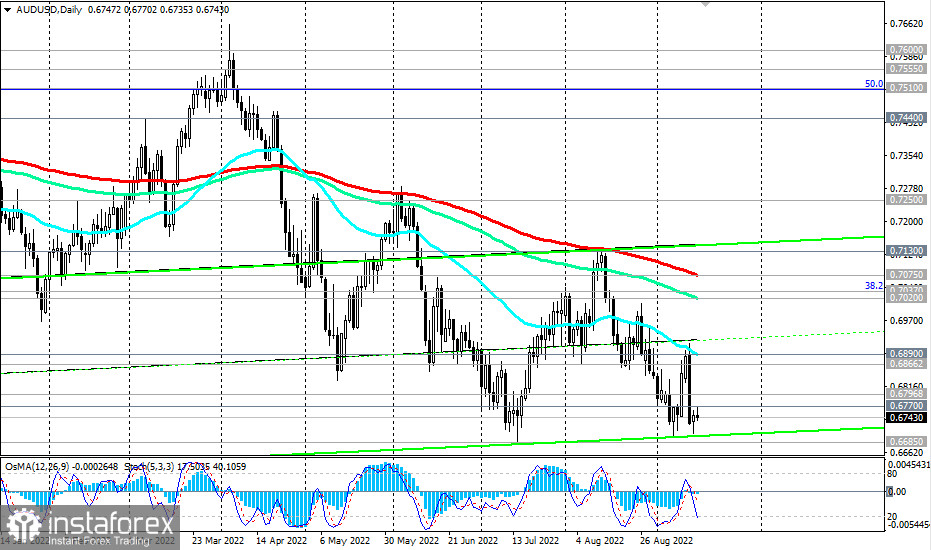 In an alternative scenario, and after the breakdown of the resistance levels 0.6770, 0.6797 (EMA200 on the 1-hour chart), AUD/USD will move (within the upward correction) towards the resistance levels 0.6866 (EMA200 on the 4-hour chart), and 0.6890 (EMA50 on the daily chart).
It is still premature to talk about stronger growth. In the main scenario, we expect a decrease in AUD/USD.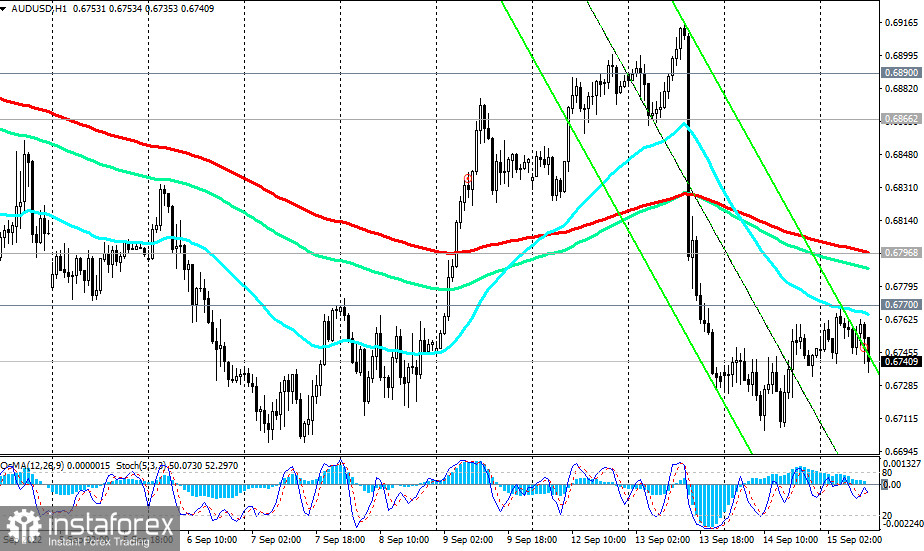 The driver may also be today's publication of important macroeconomic statistics in the United States, at the beginning of the American trading session, if it is confirmed or exceeds the expectations of the roar.
Support levels: 0.6700, 0.6685, 0.6600, 0.6500, 0.6455, 0.6270, 0.5975, 0.5665, 0.5510
Resistance levels: 0.6770, 0.6796, 0.6866, 0.6890, 0.6900, 0.7000, 0.7020, 0.7037, 0.7075, 0.7100, 0.7130, 0.7200, 0.7250
Trading Recommendations
Sell Stop 0.6680. Stop-Loss 0.6780. Take-Profit 0.6600, 0.6500, 0.6455, 0.6270, 0.5975, 0.5665, 0.5510
Buy Stop 0.6780. Stop-Loss 0.6680. Take-Profit 0.6796, 0.6866, 0.6890, 0.6900, 0.7000, 0.7020, 0.7037, 0.7075, 0.7100, 0.7130, 0.7200, 0.7250