Consumer inflation in the US seems to have completely deprived the market of hopes that the Fed, after an aggressive rate hike next week, will continue to raise them less vigorously. This is because the weaker-than-expected decline in inflation on a yearly basis and its rise on a monthly basis have brought to life a new wave of forecasts.
FedEx CEO Raj Subramaniam also said that the drop in traffic volumes around the world is a clear indication of the huge problems in the global economy. This led to a decline in the US stock market yesterday. Tesla CEO Elon Musk said the same thing, remarking that an aggressive increase in interest rates would cause irreparable damage to the US economy.
But the US Central Bank is too determined to reduce inflation, believing that this is an important task and as long as the state of the economy allows tough measures to be implemented, they must be applied. Next week's meeting will show whether the Fed will give up or not.
So far, the forex market, in contrast to the stock market, demonstrates noticeably less volatility. Traders are obviously waiting for the outcome of the Fed meeting, so there will be no noticeable changes until it ends. In this regard, the price movement of EUR/USD will stall for a while. But the Fed's continued tight stance on monetary policy will be a major downside, and even the expected increase in the ECB interest rate will not help euro. Most likely, it will drop to a local low of 0.8225 or under. Much will depend on the economic situation in Europe and the United States. If the Fed starts to soften its stance, the pair may hit 1.0200 or higher.
Forecasts for today: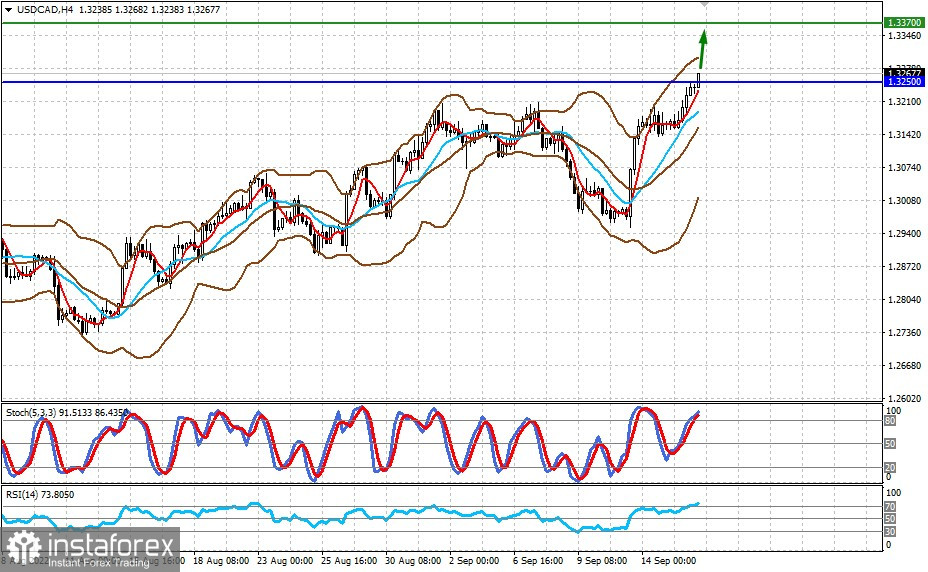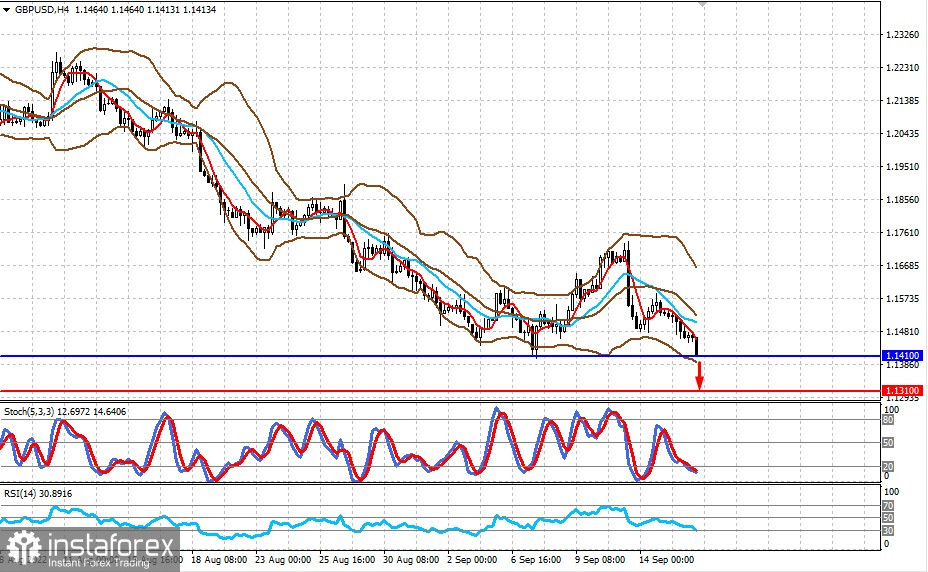 USDCAD
The pair is trading above 1.3250. Further buying pressure will raise the quote to 1.3370.
GBP/USD
The pair is trading at a local low of 1.1400. A decline below 1.1410 could serve as an impetus for its further fall towards 1.1310.