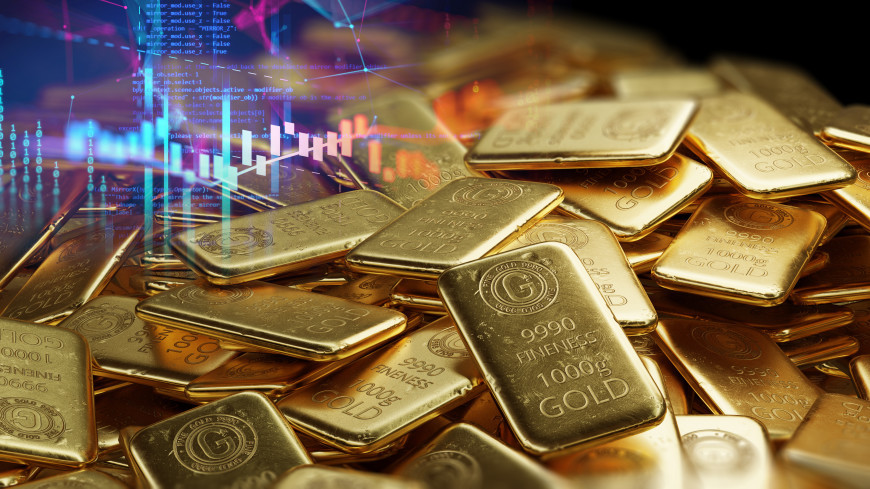 Gold futures tried to stabilize during the Asian session on Tuesday after a strong fall the day before, but under the onslaught of restrained trading, they are still declining in value.
On the COMEX, a division of the New York Mercantile Exchange, precious metal futures for December delivery stood at $1,682, up 0.25% as of 8:50 am London time. However, trying with all its might to stay above a two-year low, gold quotes still fall to $1,667 by 13:50.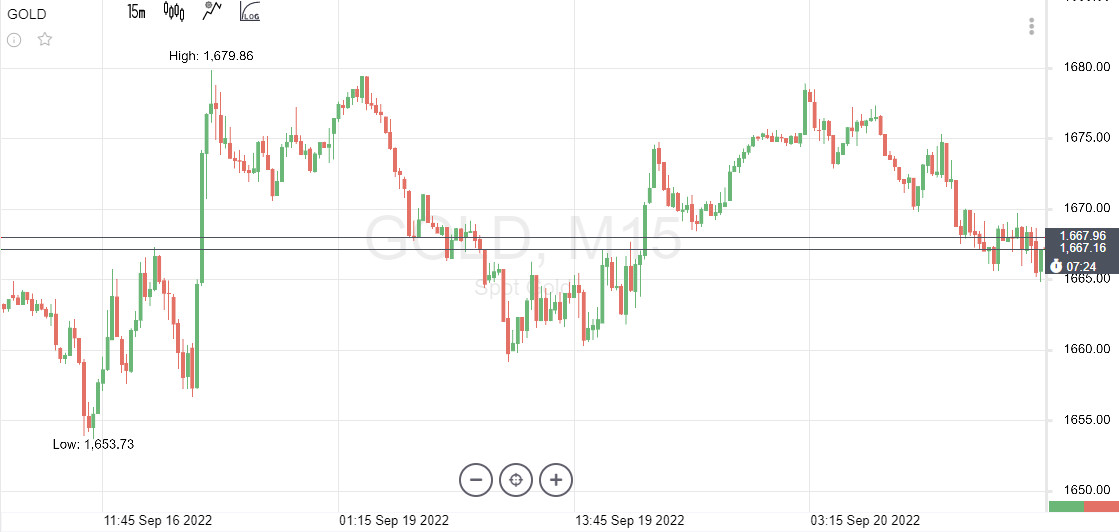 However, the precious metal faltered on Monday amid the strongest pressure due to expectations of the Federal Reserve meeting and so it plunged to the lowest levels since the spring of 2020. The Fed's decision (current and future) can determine the fate of the near future.
The market expects that the US central bank will raise the rate by at least 0.75 points. The probability of an increase of 1% is not excluded, since the consumer price index (CPI) published last week showed that inflation in the United States remains stubbornly high.
Such a large increase in rates is likely to raise pressure on the energy, metal mining and agricultural industries. In a word, for the entire economy of the country.
It is obvious that such drastic measures of the US central bank (as well as other central banks) will not only reduce demand, but also strengthen the dollar's growth. And a strong dollar, as you know, hits the value of all commodities deafeningly.
So far, the USD index, reflecting the ratio of the US dollar to a basket of six major currencies, has grown by 0.40% to 110.18 by the time of preparation of the material.
Meanwhile, funds are already fleeing from gold. Hedge funds and investment managers have taken a bearish stance on the precious metal. In the week before September 13, the net position of large speculators (like hedge funds) in futures and options for gold changed from long to short. This became known on Friday, September 16, thanks to the statements of the American Commodity Futures Trading Commission (CFTC).
The volume of a net short speculative position in futures and options for gold amounted to 10,132 contracts (the highest for the last seven reporting periods), whereas a week earlier the volume of a net long position was 1,217 contracts. The volume of a long speculative position in futures and options decreased to 90,604 contracts, that is, to the lowest level in four years.
Some investors are confident that the price of gold will fall lower and lower and this will continue until the Fed's statements about inflation become moderate. Other experts hold the position that gold will receive price support from increased geopolitical and economic risks.