Tension in markets has increased markedly. Investors are already aware that interest rates will rise by 0.75% to 3.25%, so they are trying to determine the overall impact to the US economy and global financial markets. Most likely, the effect will be negative as rates above 3% are definitely restrictive, affecting the income of businesses, industrial activity and employment.
Rising interest rates will hit companies that have high debts first, which will lead to a slowdown in production and beginning of layoffs. In this situation, the stock market may sink deeper, and many companies and businesses will go bankrupt. Treasury yields will also increase, which will lead to a rise in the cost of servicing the public debt by the US government.
In the event of geopolitical tensions, no rate hikes, even by the ECB, will ease pressure in the market. This is because dollar is a safe haven asset and a better option in the face of military conflict in the Euro area.
Another supporting factor for dollar is the decreasing demand for stocks, which was also brought upon by the increase in rates and the desire of the Fed to actively raise them further.
The situation will only change if, at the press conference, Fed Chairman Jerome Powell announces that further plans on interest rates will depend on the incoming inflation data. Stocks and other commodities, such as gold, will rally at that time, while dollar will fall. This is because a decrease in inflation will prompt the Fed to ease the pace of rate increases, and then stop it altogether.
Forecasts for today: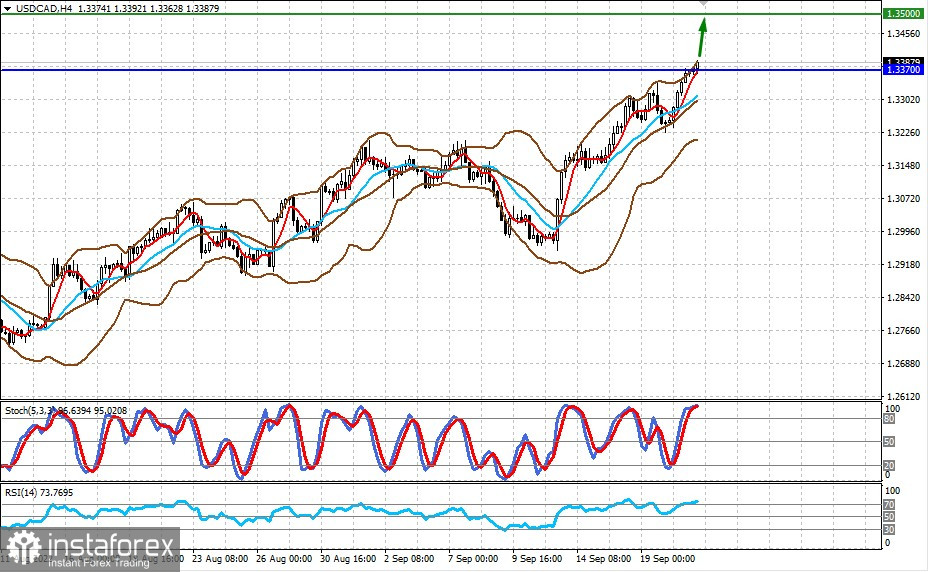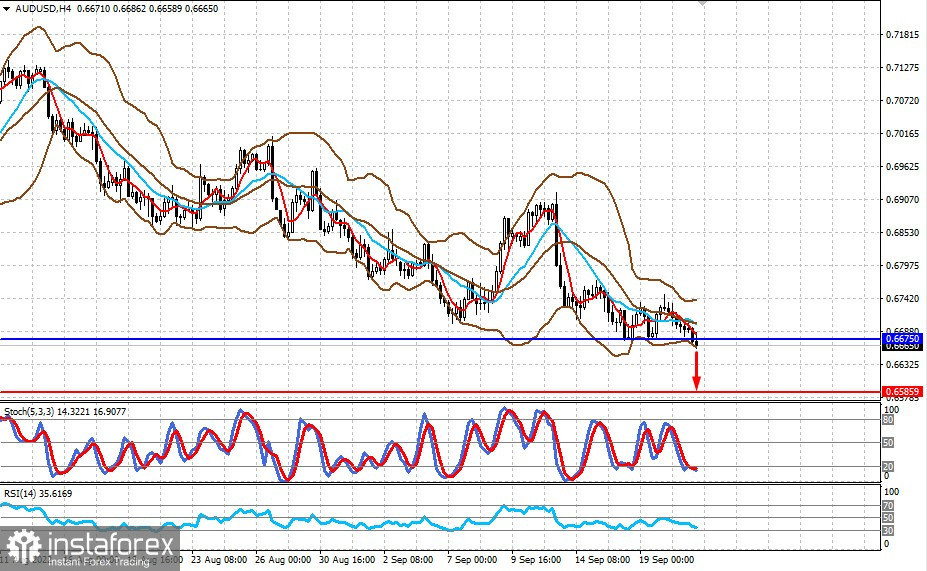 USD/CAD
The pair is trading above 1.3370. If the conflict in Ukraine intensifies, demand for dollar will surge, which will lead to a growth towards 1.3500.
AUD/USD
The pair fell below 0.6675 because of the escalation of crisis around Ukraine. If the Fed raises rates by 0.75%, the quote will dip further to 0.6585.