While investors are wondering what the Federal Reserve will actually do with interest rates today, Wells Fargo analysts are arguing in favor of the necessary increase by 150 basis points. 150 points is not even 100, around which rumors have been circulating all this week.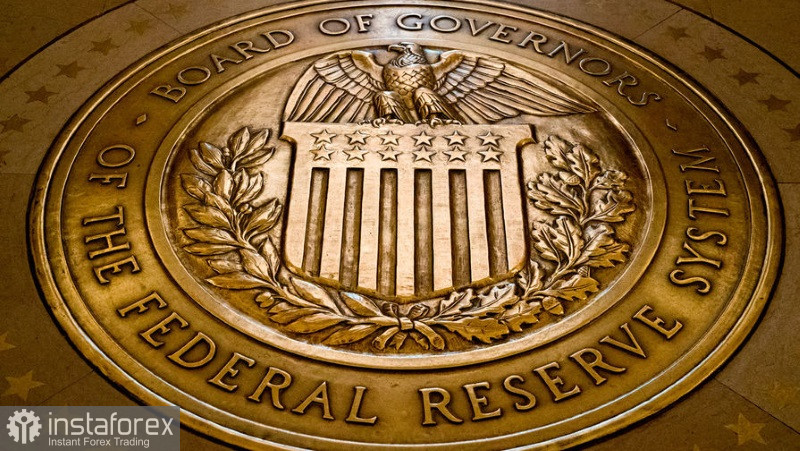 Michael Schumacher of Wells Fargo Securities suggests the Federal Reserve is raising rates too slowly, saying he would seriously consider raising rates by 150 basis points this week if he were chairman of the Federal Reserve. "The Fed knows what the destination is. Now we have a rate on funds, the upper limit is 2.5%. It is very likely that this year it will be raised to more than 4%," the head of the macroeconomic strategy department said on Tuesday. "Why not just rip off the Band-Aid? We'll get there in one day." However, Schumacher expressed some doubts about this.
He admits that this would have been a difficult maneuver without a strong shock to the markets, which would have driven the economy not only into recession but could also lead to sadder consequences in the form of a financial crisis. According to Schumacher, it is important that politicians convince investors that the historic jump in rates is a priority. It is obvious that Jerome Powell will be more hawkish today in his statements during a press conference after the inflation data for August this year, which will negatively affect the stock market, pushing it to another wave of decline and a return to the area of annual lows. There, investors will get down to business again and begin to "stuff" their portfolios.
Premarket
General Mills' securities rose 1.8% in premarket trading after the food manufacturer reported a higher-than-expected quarterly profit and raised its sales forecast for the full year.
Stitch Fix shares fell 5.9% in premarket trading after reporting a larger-than-expected quarterly loss.
Beyond Meat has announced that its chief operating officer, Doug Ramsey, has been suspended from his post. It happened after he was involved in a quarrel over the weekend, which led to a third-degree beating. The vegetable meat producer said Jonathan Nelson, senior vice president of manufacturing operations, will temporarily take over Ramsey's duties. Beyond Meat shares fell 1.1% in premarket trading after falling 6% on Tuesday.
As for the shares of defense companies and contractors, they continue to grow after Russian President Vladimir Putin mobilized additional troops. This increased the escalation of the conflict in Ukraine. Lockheed Martin +2%, Northrop Grumman +1.3%, Raytheon Technologies +1.2%, and L3Harris Technologies +1.5% were in motion.
Aurora Cannabis managed to avoid quarterly losses. The company reported a quarterly breakeven on an adjusted basis, surprising analysts. Despite this, Aurora Cannabis lost 2.1% in the premarket.
As for the technical picture of the S&P500, after yesterday's sharp jerk down, the markets are returning to their more or less truthful levels. In order to build an upward correction in an attempt to find the bottom, the bulls need to protect the level of $3,872. Only after that it will be possible to count on a second breakthrough to the area of $3,905. The breakdown of this range will support a new upward momentum, already aimed at the resistance of $3,942 and $3,968. The furthest target will be in the area of $4,038. In the case of a downward movement, a breakdown of $3,872 will quickly push the trading instrument to $3,835 and open up an opportunity to update the support of $3,801. Below this range, you can bet on a larger sell-off of the index to the lows of $3,772 and $3,744, where the pressure may ease a little.