Once again, the Federal Reserve raised interest rates by 0.75% and announced a similar one for the next meeting. Markets were a bit disappointed with this as they were counting on the easing of rate hikes amid a slowdown or deceleration of inflation.
Aside from the rate increase, forecasts for median interest rates, personal consumption spending, GDP and unemployment were also released. A larger rise in rates is hinted, while consumption and GDP estimates have been lowered. The unemployment rate, on the other hand, has been lifted. Interestingly, with such forecasts, the Fed believes that the economy will be able to avoid falling into recession as GDP is likely to stay in positive territory. They said it will hit 0.0% to 0.2% at the end of this year.
This tough stance resulted with sell-offs in stock markets, growth in treasury yields and strengthening of dollar. Most probably, this dynamics will continue and may even intensify even if the central banks of Switzerland and the UK also raise rates by 0.75%.
Forecasts for today: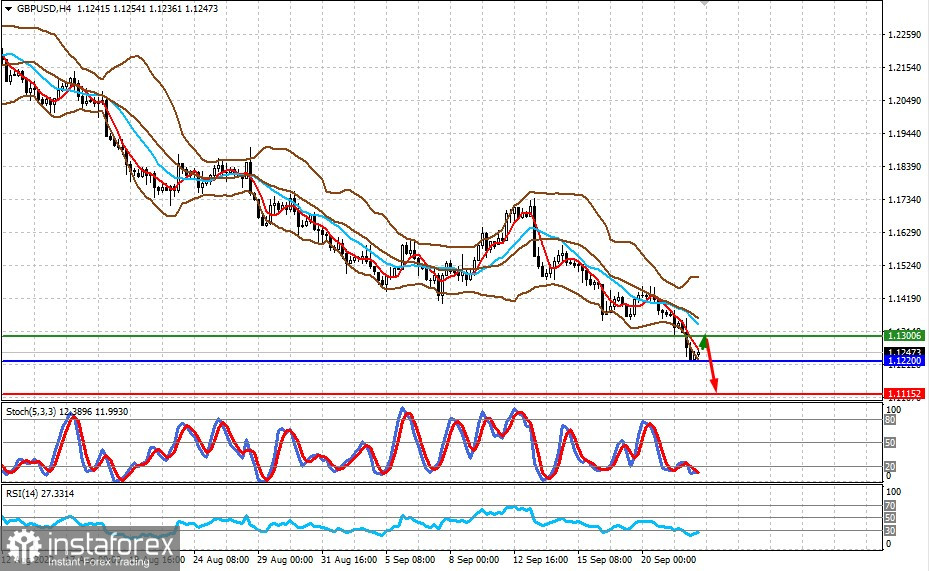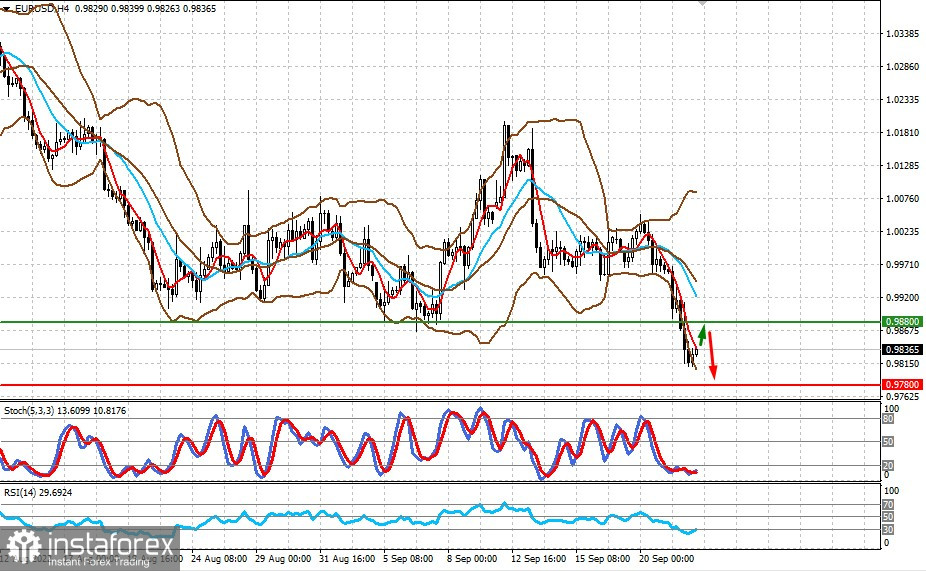 GBP/USD
The pair found support at 1.1220 and may correct upwards to 1.1300 amid the decision of the Bank of England to raise the discount rate by 0.75%. But then it will turn down and rush to 1.1115.
EUR/USD
The pair is weakly recovering on the wave of partial profit-taking after its fall the day before. It could rise to 0.9880, then resume falling towards 0.9780.