According to the Bank of England's meeting yesterday, which raised the rate by 0.50%, the pound held a wide-range trade, closing the day down 8 points. Since the upper shadow is longer than the lower shadow, we can assume that the bulls managed to drown out the bears' pressure since September 13th. The price is also converging with the Marlin Oscillator on the daily chart.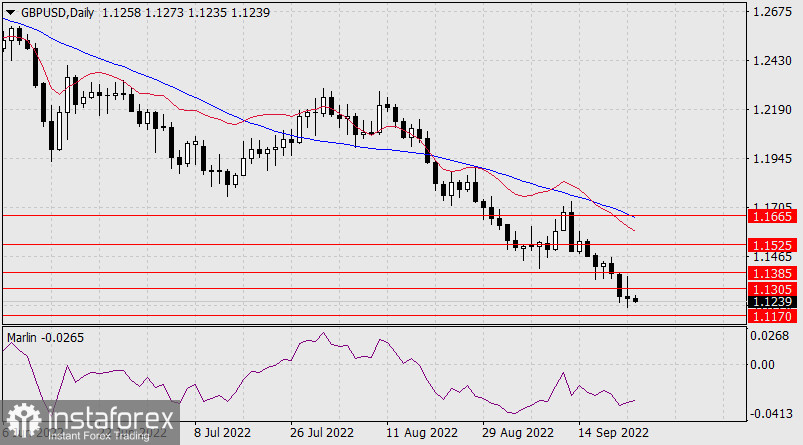 The target level of 1.1170 was not reached, so we expect the expected correction to be short-term, maybe even up to 1.1385. Overcoming the level will create prerequisites for a more significant growth to 1.1525.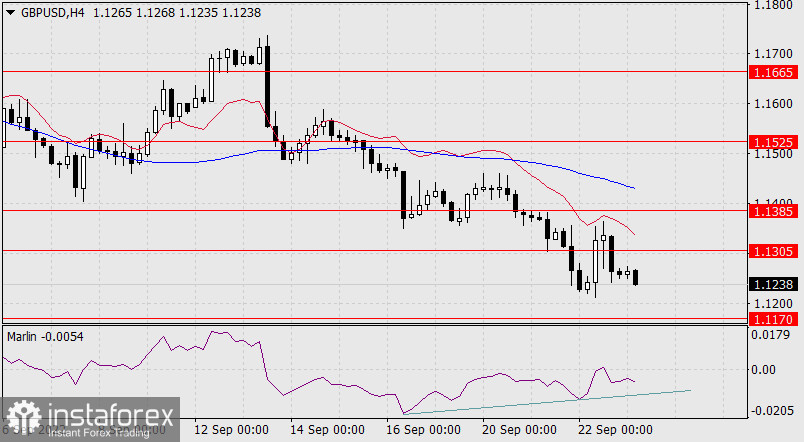 The price convergence with the oscillator has already formed on the four-hour chart. The MACD line is approaching the level of 1.1385. Here, bulls, who have already got a taste, are likely to struggle with the bears' resistance.