Yesterday, three large central banks announced their interest rate decisions.
All three rate hikes by the central banks came in line with expectations. The Bank of Japan kept the key rate unchanged at -0.10%. The Swiss National Bank and the Bank of England raised rates by 0.75%.
However, the franc and the pound found no support from their regulators. Meanwhile, the yen, on the contrary, soared against the greenback.
The Swiss franc fell against the US dollar. Meanwhile, the British pound showed a modest and brief increase. There are two possible explanations for why the currencies reacted that way. Firstly, The BoE's and the SNB's pace of tightening is slower than that of the US Fed. Secondly, the safe-haven greenback is stronger amid the current crisis. The eurozone is now dealing with economic problems, and the Ukrainian conflict only adds fuel to the fire, making investors turn to safe-haven assets.
As for the spike in the Japanese yen, it mainly came due to the government's decision to intervene and support its national currency which plummeted against the US dollar to the 1998 low. Interestingly, back in the 1990s, the Japanese authorities, on the contrary, were concerned about the stronger yen. They had to intervene to make it weaker by buying out the dollar versus the yen. The current crisis and decreasing demand for assets denominated in yen seem to have had a strong influence on the government's decision to intervene again.
In light of the situation in the forex market, the dollar is likely to remain strong against the basket of main currencies. A recession in Europe, high recession risks in the United States, and the Russia-West confrontation are seen as the greenback's main driving force for the near future.
Daily outlook: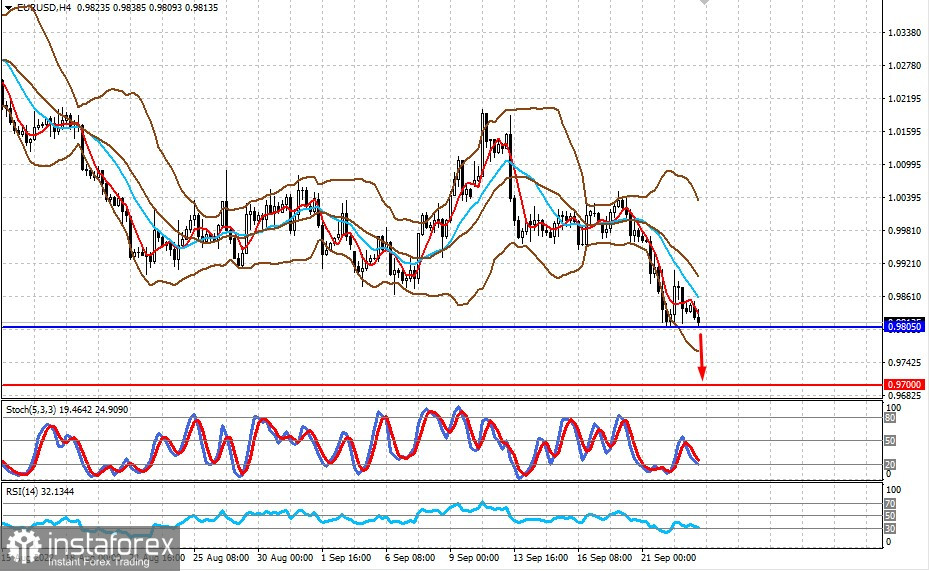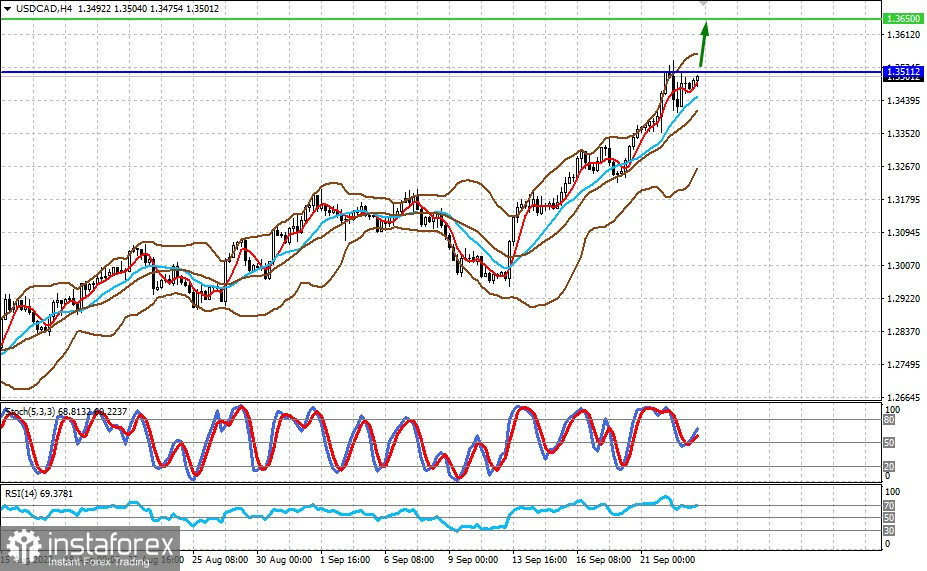 EUR/USD
Should the pair break through 0.9805, the target will stand at 0.9700.
USD/CAD
If data on retail sales in Canada comes above market forecasts, the pair is expected to break through the mark and head to 1.3650.