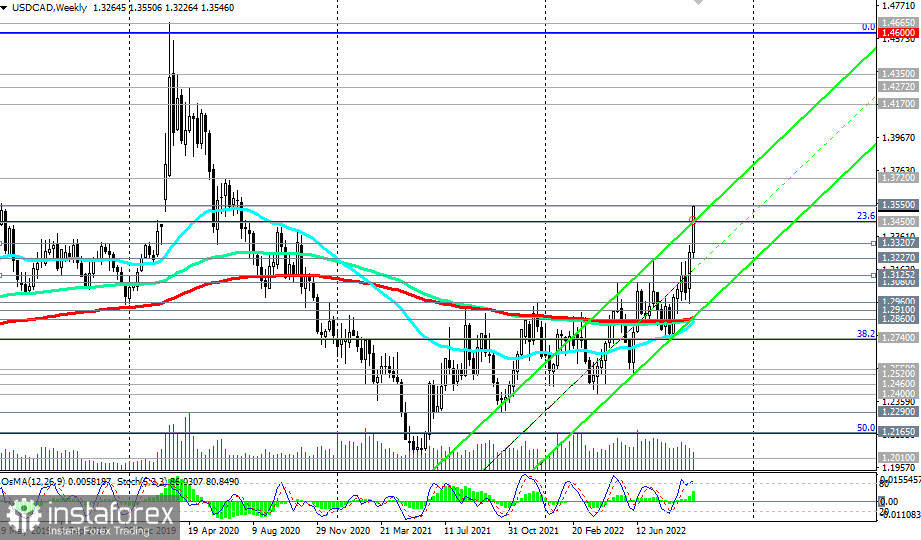 Given the strong upward momentum, it is logical to assume further growth. USD/CAD is in the bull market zone, above the key support level 1.2860 (200 EMA on the weekly chart and 200 EMA on the daily chart).
As of writing, USD/CAD is trading near 1.3545 (just below today's and 26-month high of 1.3550) in a sustained bull market. The breakdown of the local resistance level 1.3350 will be a confirming signal of our assumption.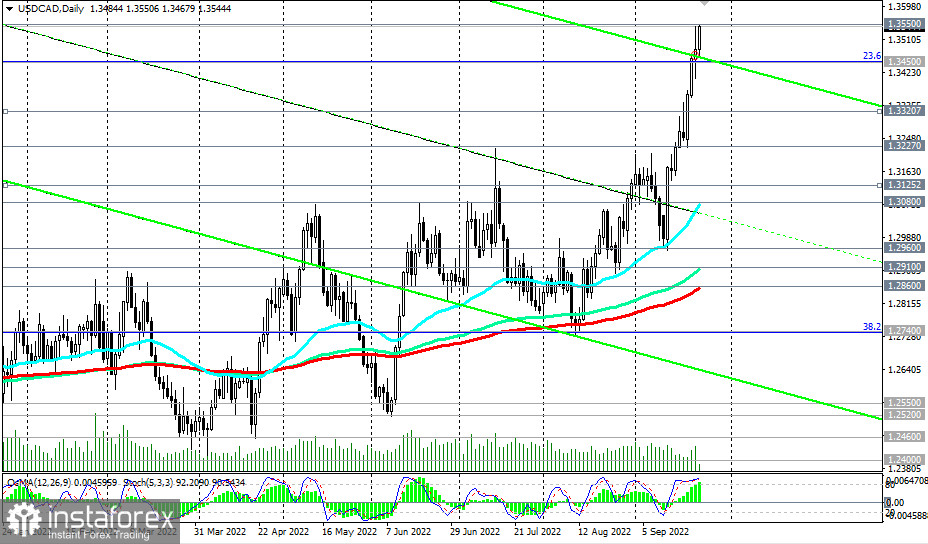 The driver of today's movements in the USD/CAD pair can be the publication at (12:30 and 13:45 GMT) of important macro statistics for the US and Canada and the speech (at 18:00) by Fed Chairman Jerome Powell.
In an alternative scenario, and after the breakdown of the short-term support levels 1.3462 and 1.3450 (23.6% Fibonacci retracement level of the downward correction in the USD/CAD growth wave from 0.9700 to 1.4600), the downward correction may continue up to the support levels of 1.3227, 1.3080 (50 EMA on the daily chart ). A deeper decline is unlikely.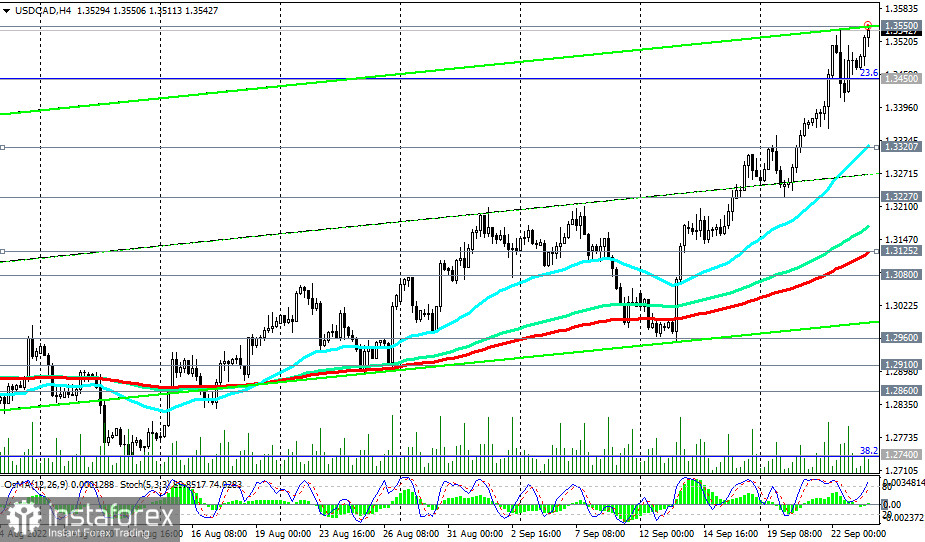 Support levels: 1.3462, 1.3450, 1.3320, 1.3227, 1.3125, 1.3080, 1.2960, 1.2910, 1.2860
Resistance levels: 1.3550, 1.3600
Trading Tips
Sell Stop 1.3480. Stop-Loss 1.3560. Take-Profit 1.3462, 1.3450, 1.3320, 1.3227, 1.3125, 1.3080, 1.2960, 1.2910, 1.2860
Buy Stop 1.3560. Stop-Loss 1.3480. Take-Profit 1.3600, 1.3700, 1.3800