In the face of Friday's growth of the dollar index by 1.56%, the USD/JPY pair added 0.68% (100 points). We do not think that the Bank of Japan will stop protecting the 145 level after the first intervention on the 22nd, so we expect a slowdown in the fall of European currencies and a reversal in the USD/JPY pair to the nearest support at 141.25, determined by the embedded price channel line of the higher timeframe. The MACD indicator line approaches this line, strengthening it.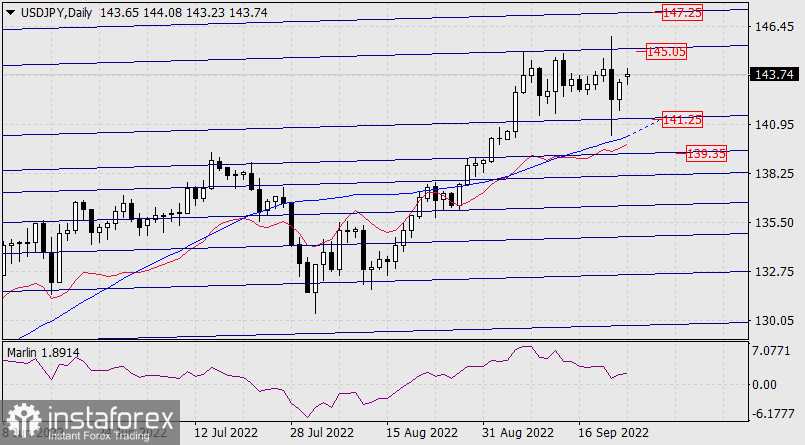 The Marlin Oscillator on the daily chart is declining in its own narrow channel. The price lacks its support for the development of a downward movement. Such support will appear when the signal line of the oscillator goes into the negative area.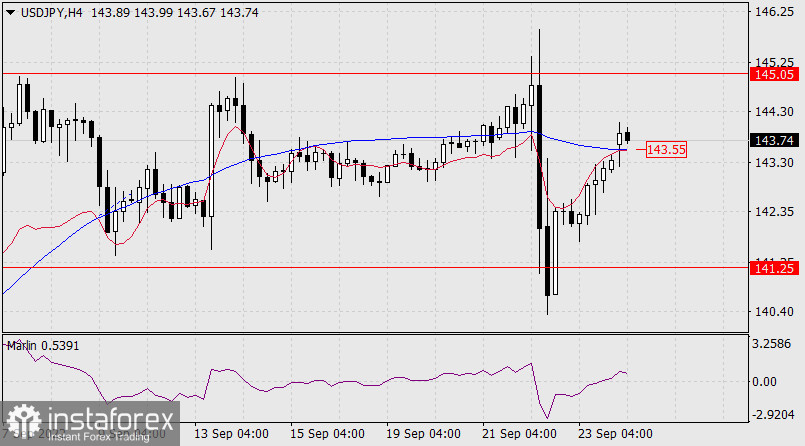 The price went above the MACD line on the four-hour chart, above the balance line, and the Marlin Oscillator moved into the area of positive values. Formally, this is a continuation of short-term growth. Let's see how short-term this growth will be. After consolidating under the MACD line (143.55), we are waiting for a new wave of decline in the currency pair. Aim for 141.25.