The political adventure launched by the new Conservative government in the form of a massive tax cut lowered the GBPUSD quotes to a new record low. At the same time, the derivatives market increased the chances of the pair reaching parity from 36% to 60% in just a few hours, and investors seriously believe that only the intervention of the Bank of England can save the pound. And a big one, here and now. Forex is seriously discussing a 100 bps rate hike at an extraordinary meeting of the MPC.
What has been happening in the UK financial markets in response to Chancellor of the Exchequer Kwasi Kwarteng's £45bn fiscal stimulus program is reminiscent of the reaction of emerging markets as politicians struggle to restore confidence. Historic sell-offs in bonds and the collapse of the sterling to its lowest point in history suggest that the government has made a serious mistake. It is impossible to save the economy from a crisis provoked by a lack of supply by stimulating demand.
Reducing the base income tax rate from 20% to 19% and the cap on people earning £200,000 or more, along with the repeal of the planned dividend tax increase, the creation of new investment zones with low duties, should, according to the government, accelerate the economy to 2.5%. But investors have a natural question: who will pay for the banquet? With what funds?
Dynamics of the current account and public debt to GDP in Britain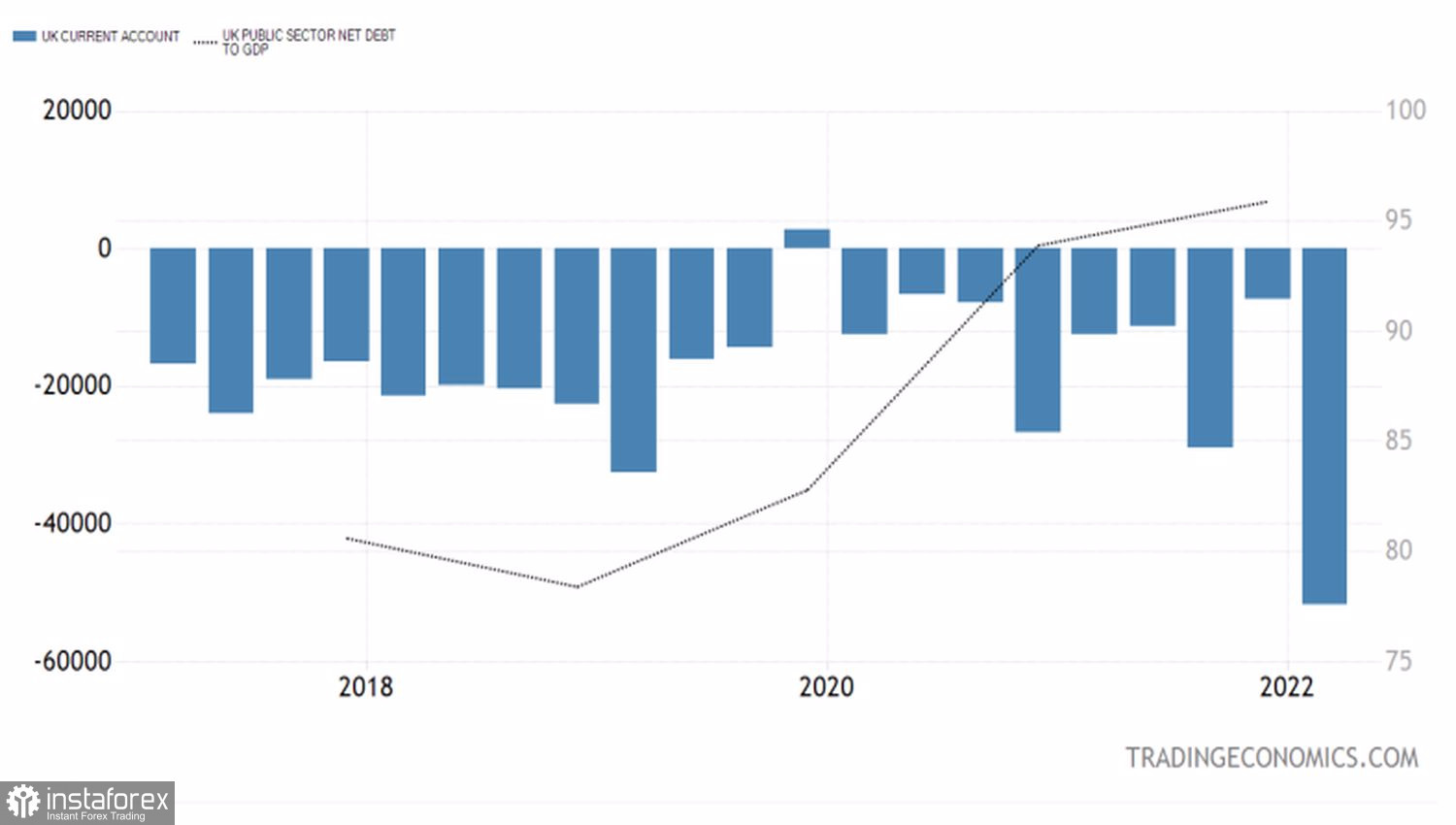 The situation is reminiscent of the 1980s, when US President Ronald Reagan blindsided the economy with massive fiscal stimulus at a time when the Fed had not yet beaten inflation. But back then, the US had a small current account deficit, and the public debt of Britain was only 40%. Now it is comparable to the size of the economy, and the negative balance of foreign trade does not get tired of setting new records.
How can foreign investors be lured into British bonds by a government that makes the mistake of trying to solve supply shortage problems by stimulating demand? A government whose credibility has been lost as soon as it begins to operate? Especially in conditions when the whole world, and not just the UK, is on the verge of a recession, if it has not already encountered it?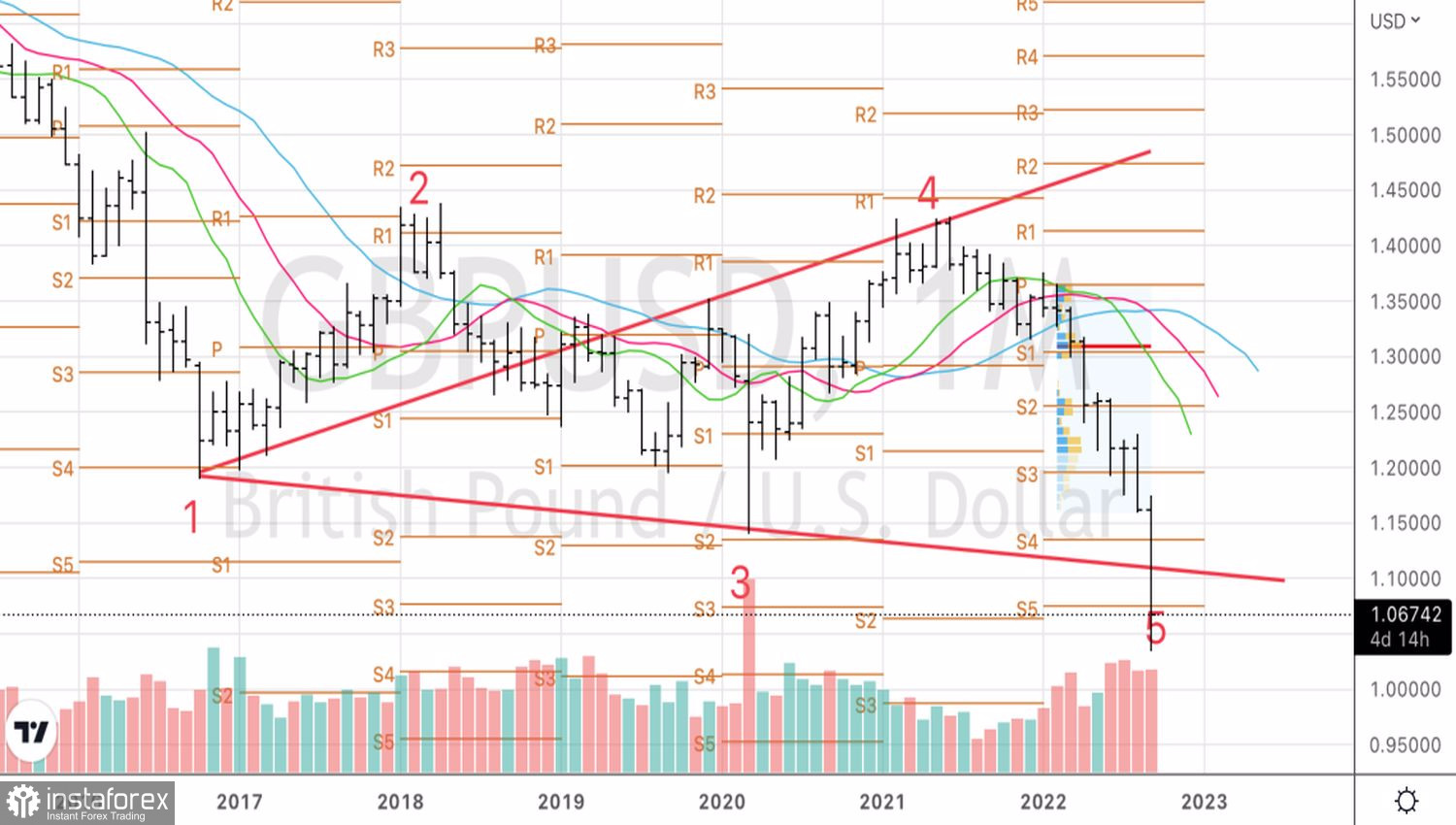 But Kwarteng said the £45bn tax cut package is just the beginning. If you add to it a £150bn assistance program for households affected by the energy crisis over two years, the amount will already be decent. According to the forecasts of the Institute for Fiscal Studies, the issue of government bonds in the UK will exceed £190 billion in 2023, which is the third peak since the Second World War.
Technically, a Wolfe Wave pattern formed on the GBPUSD monthly chart. In order for the bulls to count on a reversal, September must close above 1.14. Until this happens, you should stick to a sales strategy.