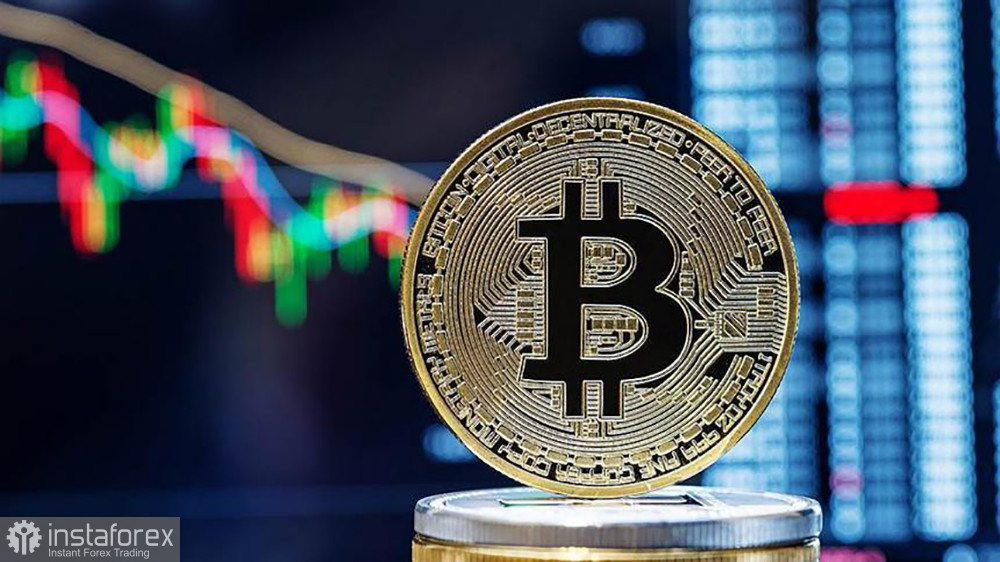 Bitcoin once again managed to stay above the $18,500 level. In principle, in the last two weeks, bitcoin has not even "peeled off" from the $ 18,500 level but moved along. At the same time, the downward trend remains relevant, and the side channel of $18,500-$ 24,350 remains relevant. The situation over the past week has not changed for cryptocurrency. It is still moving sideways and still retains a high chance of further falling. It still retains a high chance of prolonged lateral movement. We have already said that the instrument cannot be flat and trending simultaneously. Therefore, either the side channel or the downward trend should be canceled. The first requires a fix below the $18,500 level, and the second requires a fix above the trend line. And the more time passes, the closer the outcome gets.
We believe that the decline of bitcoin will resume and continue. Such events are taking place worldwide, and the demand for one of the riskiest assets cannot grow without any clear reason. We can recall the pandemic period when Bitcoin was actively developing and updating its value maximums. But then the world's central banks pumped their economies with unsecured money, and rates were practically at zero. Accordingly, a lot of new money appeared in the economy that had to be put somewhere, and bank deposits and treasury bonds gave such low-interest rates of return that it made no sense to use them. Now the situation is exactly the opposite. Rates are rising, and quantitative tightening programs are working, so Bitcoin has no reason to grow. And if we add here the growth of geopolitical tensions, during which investors prefer to deal with the safest and most liquid assets, it becomes clear that only a miracle can help bitcoin. We would call it a miracle that it has not been falling in value for the last few months. However, such a miracle cannot be eternal. Of course, there is always the opposite option. Theoretically, the growth of bitcoin is also possible. However, we recommend considering it only after fixing at least the trend line.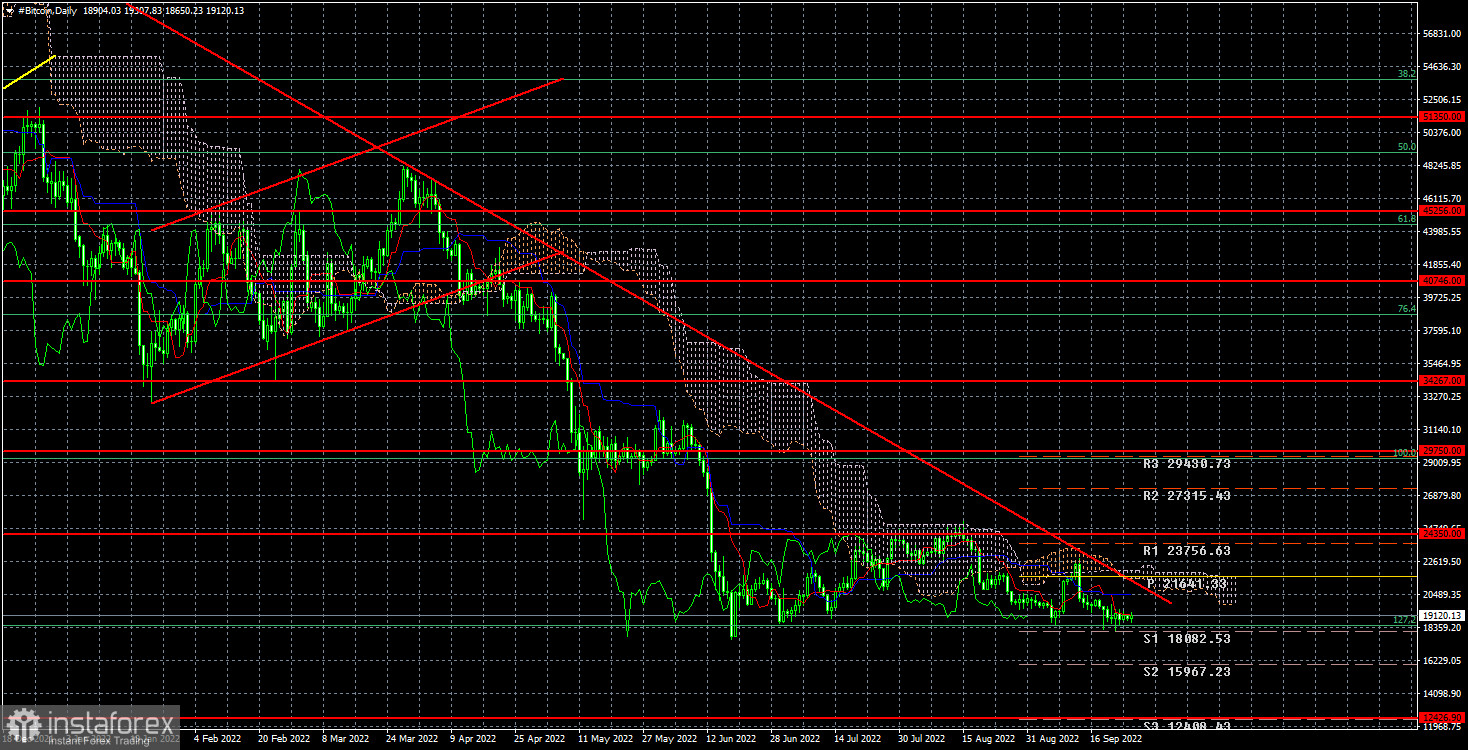 In the 24-hour timeframe, the quotes of "bitcoin" could not overcome the $ 24,350, but they also could not yet overcome the $18,500 (127.2% Fibonacci). Thus, we have a side channel, and it is unknown how much time bitcoin will spend on it. We recommend not rushing to open positions. It is much better to wait for the price to exit this channel and only then open the corresponding transactions. Overcoming the $18,500 level will take you all the way to the $12,426 level. You can also use rebound signals (from the trend line or the upper or lower border of the channel).