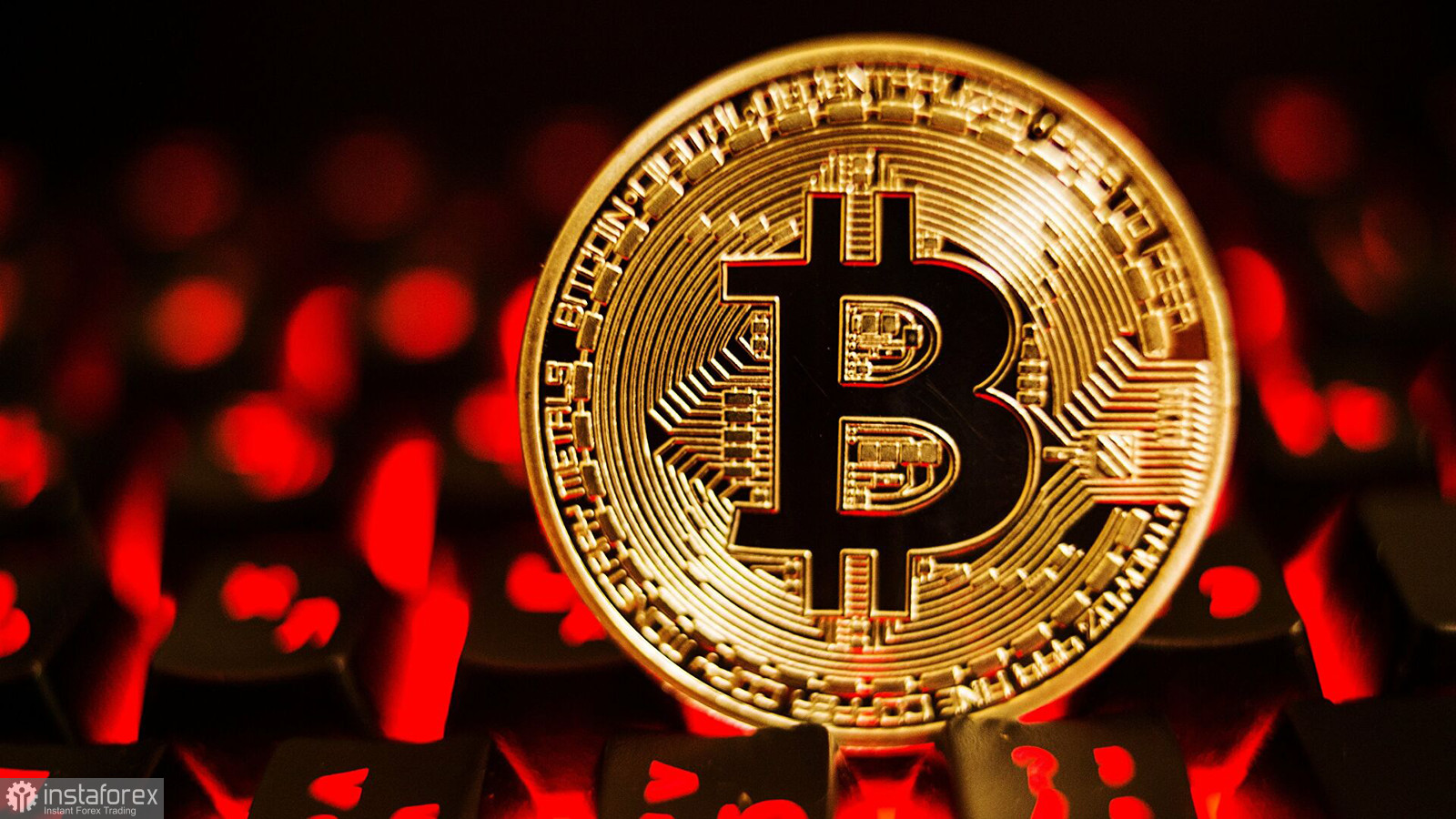 On the 4-hour timeframe, you can see even better that in the last week, bitcoin has been moving exclusively sideways, with low volatility and exactly along the $18,500 level. We believe that if earlier, during previous bounces from the $18,500 level, traders at least considered such an option as small longs or profit-taking on shorts, now this option is no longer there. The market is just waiting for a powerful player to appear who will collapse the bitcoin rate. Or when something big happens and all traders rush to get rid of bitcoin. The descending channel, although not strong and long, is still quite clear. And before consolidating quotes above it, we would not consider buying. We also note the level of $17,582, which is located just below $18,500, but it should also be overcome in order to set the course for $12,426.
In the next few months, the fundamental background is unlikely to change to a positive one for bitcoin. Recall that the main factors behind the cryptocurrency's fall in the last 7-8 months are quantitative tightening programs and massive increases in key rates by central banks. This process will not be completed in the next few months, because we have all seen and heard the speeches of Christine Lagarde, Jerome Powell and Andrew Bailey, who are going to continue to fight high inflation. The Federal Reserve rate (as one of the largest central banks in the world) may rise to 4.5%. And even such a measure, which at the beginning of the year looked fantastic, may not bring inflation back to 2%. The fact is that the geopolitical situation, the military conflict in Ukraine has a very strong impact on the world economy. We all see how oil and gas prices are rising, how supply chains and relations between countries and blocs are collapsing. Therefore, the tightening of monetary policies will continue, which in itself is bad for the cryptocurrency market.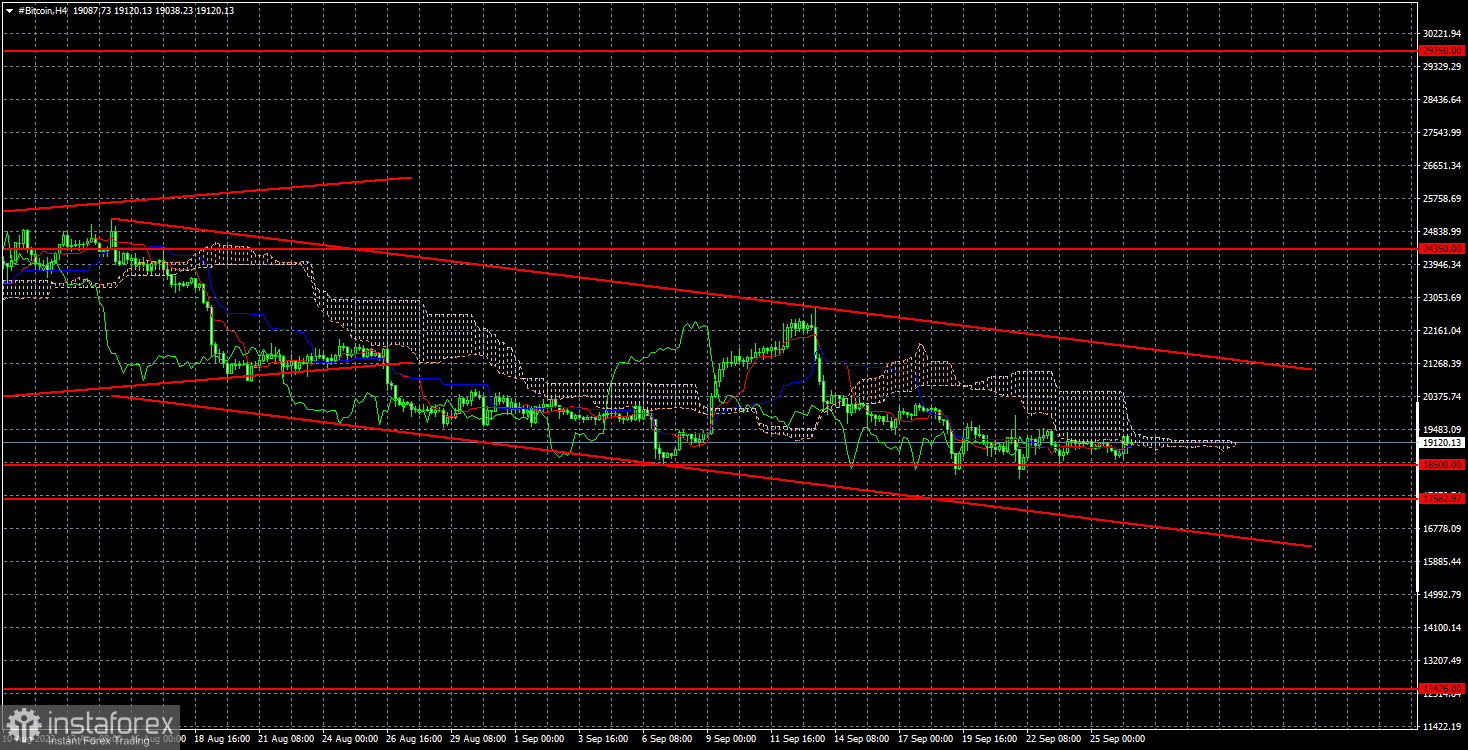 Of course, a certain part of traders may try to turn the trend up under the auspices of "bitcoin will protect your savings and assets from depreciation." This may be an artificial upward reversal, but it cannot be completely ruled out either. In any case, there should be some agreement between these major players. But in this case, it is possible to agree on pulling down bitcoin as low as possible, and buying it there.
The bitcoin quotes completed an upward correction on the 4-hour timeframe. We believe that it will continue to fall in the medium term, but we need to wait for the price to consolidate below the $17,582 - $18,500 area. If this happens, then the first target for the fall will be the level of $12,426. The bounce off the $18,500 (or $17,582) level can be used for small longs, but be careful - we still have a strong downward trend.