The euro fell by 80 points on Monday. The lower shadow of the daily candle slightly fell short of the target level of 0.9520. We are waiting for a second attack on this support, but first the price must complete the correction - it hesitated at the level of 0.9625.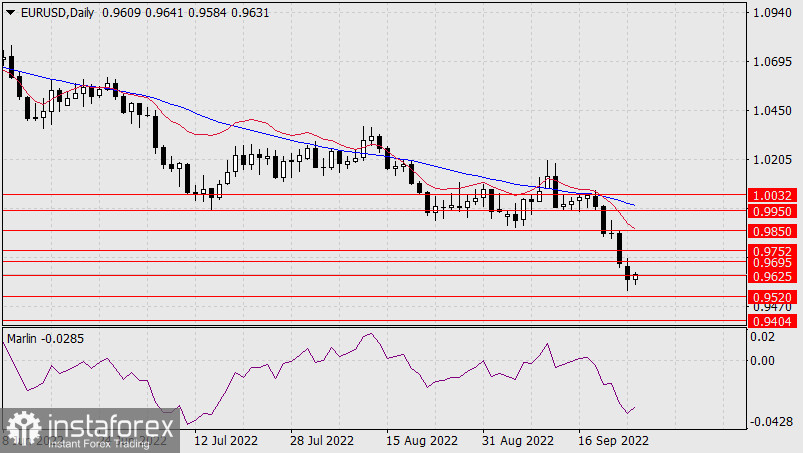 There are two possible correction options: working off 0.9695 and then moving to 0.9520, overcoming the level, and resuming the decline from the current levels, that is, from 0.9625. The signal line of the Marlin Oscillator is turning up, which means that the price is delayed at this level (0.9625) in time (if there is no continuation of growth).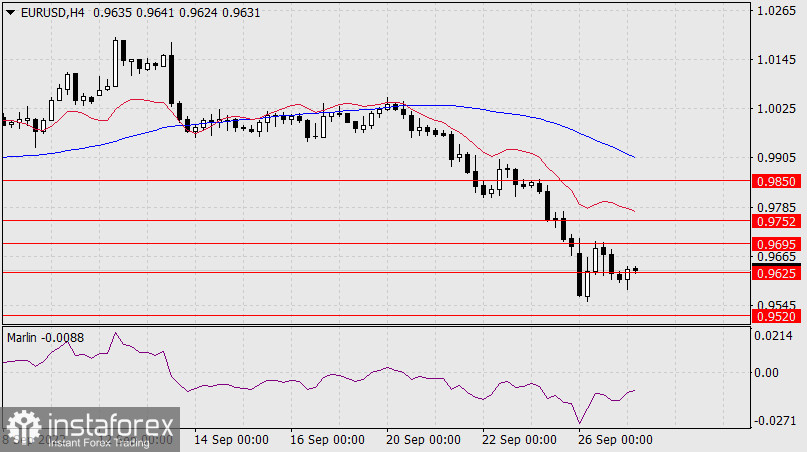 The H4 chart shows that the resistance level of 0.9695 was worked out yesterday, this circumstance increases the likelihood of a decline from the current levels, but if there is a length of correction in time, the formation of consolidation, then the price may have an opportunity to re-work out the upper resistance. The Marlin Oscillator is rising and is also helping the price.