Pound tumbled to a record low on Monday due to concerns over the stability of the UK's financial position. It followed a strong decline last Friday, which occurred because of the widespread demand for the dollar in the context of the global crisis and geopolitical tensions, as well as the new UK Treasury Chief Kwasi Kwarteng's announcement that the government will implement the biggest tax cut in 50 years while increasing government borrowing and spending despite high inflation.
The measures have raised expectations that the Bank of England may go for an emergency increase in the discount rate to strengthen market confidence and the national currency.
In addition to the problems mentioned above, the UK is facing weak economic statistics. Business activity in the manufacturing sector reportedly fell below 50 points, which is bad for the economy.
If the situation does not change, the pound will fall to parity with the dollar. Perhaps, there may be a local rebound in GBP/USD, but the main trend will be downward until the Bank of England decides on a sharp increase in rates.
Forecasts for today: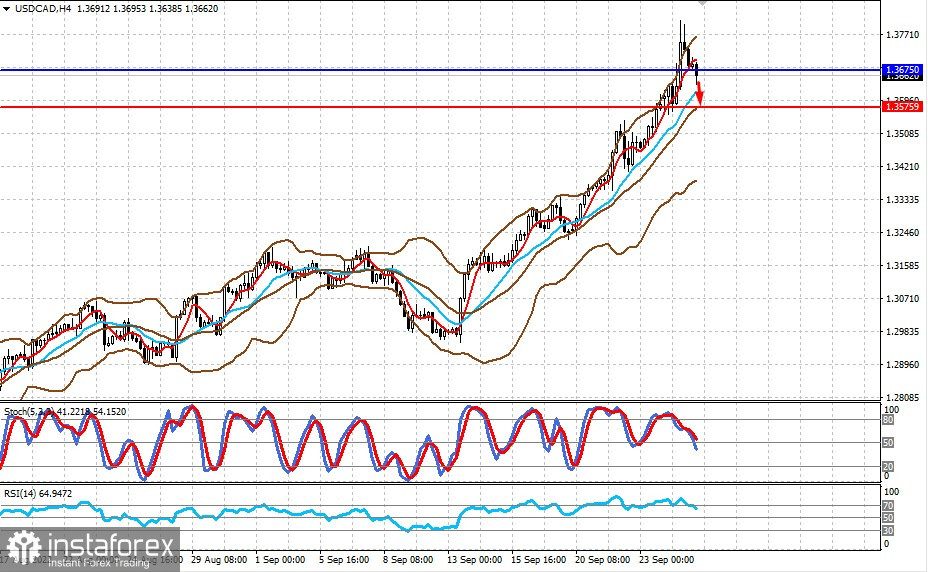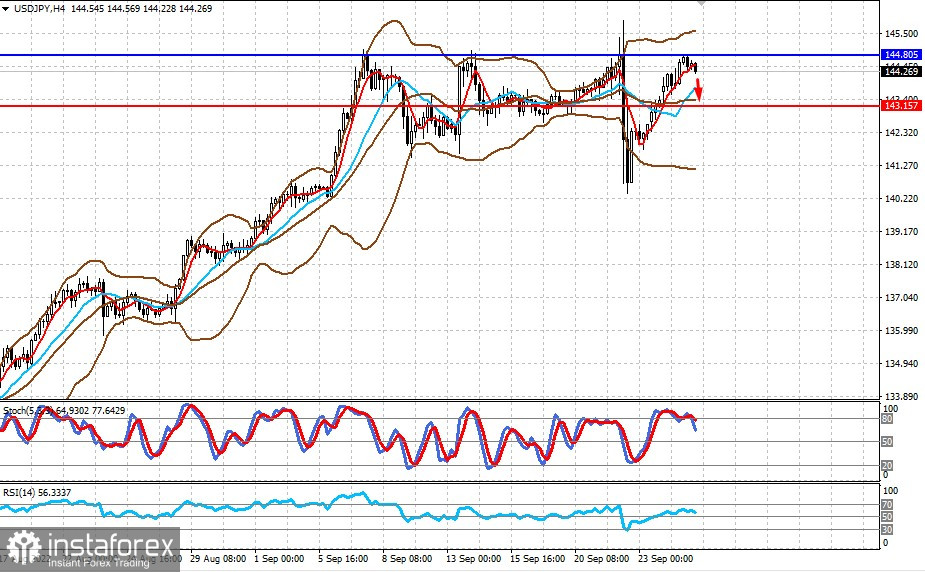 USD/CAD
The pair is trading below the support level of 1.3675. A decrease in negative sentiment, local rebound in stock indices and strong rise in oil prices may prompt a further fall to 1.3575.
USD/JPY
The pair faced resistance at 144.80. But if market sentiment improves, it will bounce back to 143.15.