Once the pound hit its all-time low, the Bank of England attempted to calm markets down, but its statement only added fuel to the fire and spooked investors even more. All those vague words about monitoring the situation and readiness to act decisively only raised more questions and concerns. Apparently, for this very reason, the Bank of England spread rumors about the possibility of an unscheduled increase in interest rates in the coming days. The very fact that the regulator has not commented on the issue could indicate that the Bank of England itself is responsible for fuelling speculation. These assumptions triggered a rebound in the price. Still, it is important to remember that the pound showed a record fall right before retracing up. In percentage terms, the plunged turned out to be even deeper than the one triggered by the Brexit referendum. In any case, concerns are growing and investors are almost in a state of panic. Moreover, markets now expect decisive measures from the Bank of England. Otherwise, the pound may extend the bear run and even hit parity with the US dollar.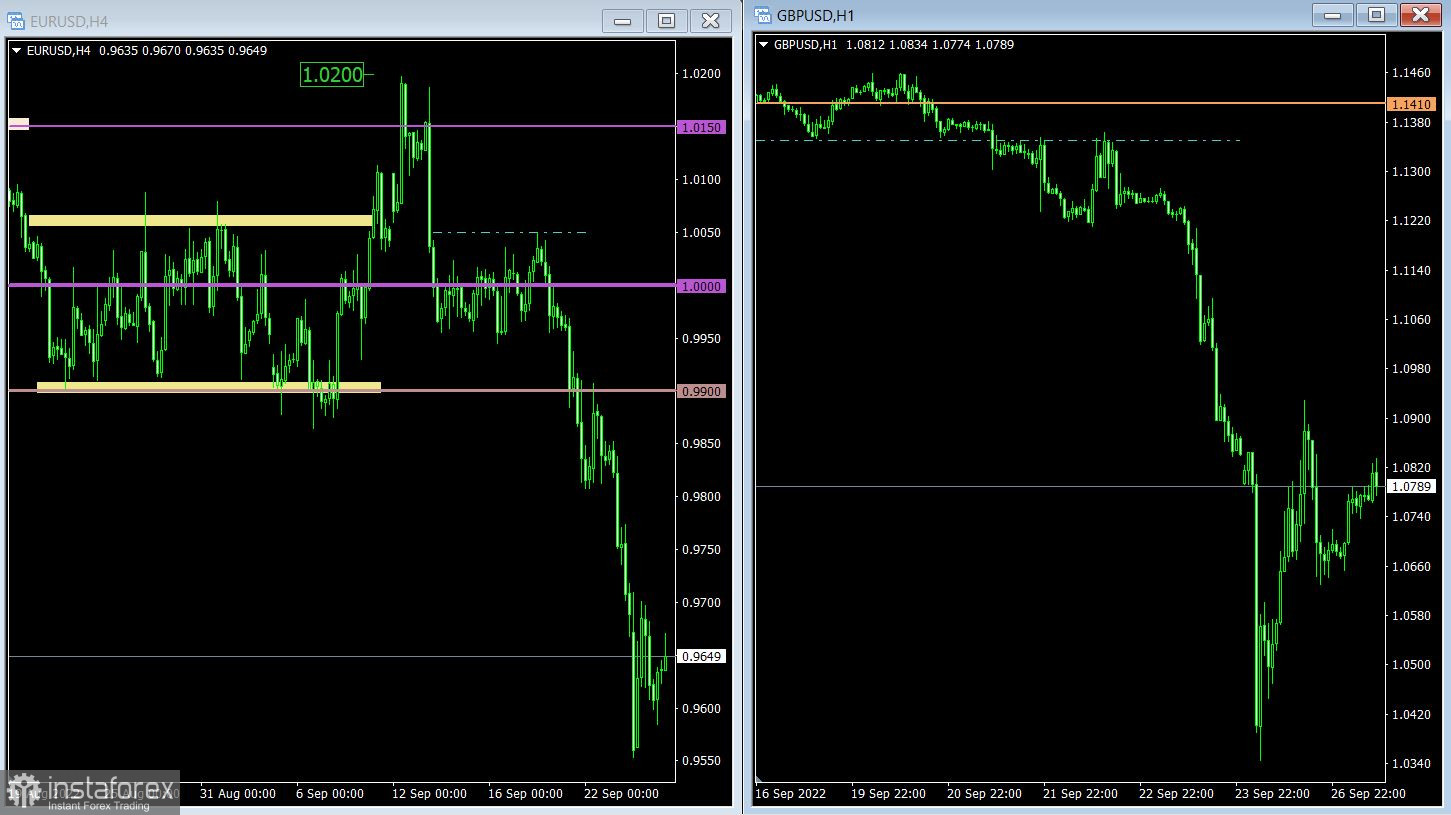 EUR/USD extended its bear trend and touched the level of 0.9550, recorded in July 2002. As a result, a technical correction occurred. The pair is now moving sideways despite being oversold. To continue its corrective move, the quote should settle above 0.9700. Meanwhile, to resume the bear trend, sellers should consolidate below the range of 0.9550/0.9580.
GBP/USD hit a new all-time low of 1.0345. It then retraced up, and the pound somewhat recovered. Right now, the quote is moving sideways in the 1.0630/1.0930 range, with speculators still influencing the market. In this light, the pair's further movement depends on whether the price leaves the range.