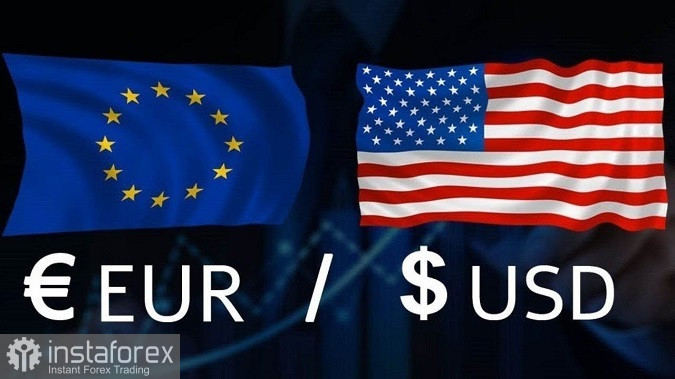 After a prolonged fall and consolidation below parity, euro traded sideways, forming a flat market. The only thing that could change this is if buyers enter the area where sellers are and work out a movement according to the following scheme: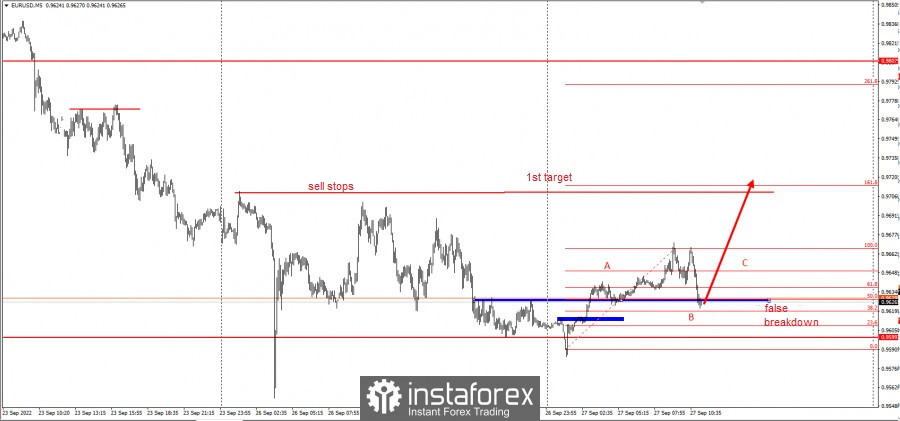 Since previous movements form a three-wave pattern (ABC), where wave A represents bullish pressure, traders can enter the market by buying from a false breakdown up to the 50% retracement level. Set stop loss at 0.96 and 0.95800, then exit the market on the breakdown of 0.97 and 0.99.
This trading idea is based on the "Price Action" and "Stop Hunting" methods.
Good luck and have a nice day! Don't forget to control the risks.