US stock index futures recovered slightly on Tuesday morning after tensions over the risk of a global recession subsided slightly. However, it is hardly possible to say that there are any prerequisites for a stock market reversal or that traders are ready to start looking for the bottom. Most likely, the situation will continue to deteriorate as new geopolitical shocks, and weak macroeconomic statistics are ahead of us. Futures for the S&P500 index rose by almost 1.2%, and the high-tech NASDAQ gained 1.4%. The Dow Jones was the most conservative and showed an upward pullback of 1.0%.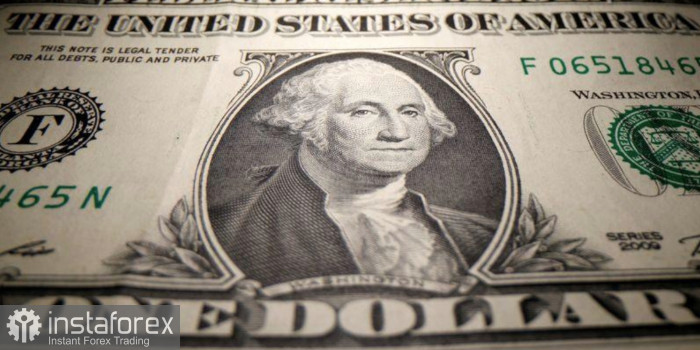 The pressure on bonds has also eased. After the worst sell-off in decades, the benchmark 10-year Treasury bond yield retreated from its highest since 2010. The dollar index remained near the record high level set on Monday when representatives of the Federal Reserve System once again reminded us of their hawkish attitude toward monetary policy.
As for the UK market, it has recouped some of the losses after the collapse caused by the government's budget plan. Bond yields fell after the biggest rise in history, and the pound rose about 1% after falling to a record low. However, according to economists, the country's stock and bond markets lost at least $500 billion after Liz Truss took over as prime minister. Traders fear that the pound may even fall to parity with the dollar.
Meanwhile, gas prices jumped by 12% immediately after rumors surfaced that the Nord Stream gas pipeline was deliberately damaged due to sabotage. Oil and gold also rose.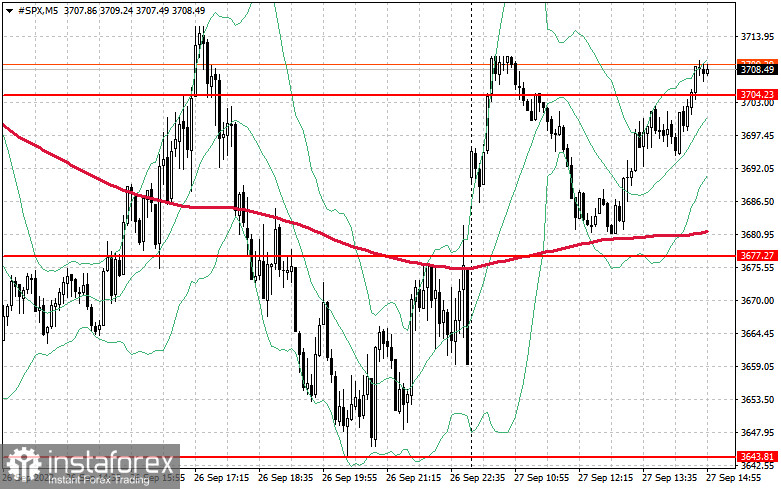 Turmoil in the markets also persists amid the absence of signs that Fed officials are turning away from hawkish rhetoric. Boston Fed President Susan Collins and her Cleveland colleague, Loretta Mester, said additional tightening is needed to curb persistently high inflation. Atlanta Fed President Rafael Bostic also noted that the central bank has many ways to control inflation.
As for the technical picture of the S&P500, after yesterday's regular sell-off, traders managed to protect a minimum of $3,643. Today, trading started above $3,677, leaving hope for an upward correction. To build it up in an attempt to find the bottom, the bulls need to return to the level of $3,704. Only after that will it be possible to count on a breakthrough in the area of $3,744. The breakdown of this range will support a new upward momentum, already aimed at the resistance of $3,773. The furthest target will be the area of $3,801. In the case of a downward movement, a breakdown of $3,677 will quickly push the trading instrument to $3,643 and $3,608 and open up an opportunity to update the support of $3,579. Below this range, you can bet on a larger sell-off of the index to a minimum of 3,544, where the pressure may ease a little.