US stock index futures decreased early on Thursday as the Bank of England's intervention was overshadowed by concerns over inflation and the global economy. S&P 500 futures fell by more than 1%, while NASDAQ futures lost 0.8%. Dow Jones futures lost about 0.5% early on Thursday. European stocks also fell, while Chinese stocks on US exchanges declined after the Hang Seng Tech index hit its all-time low.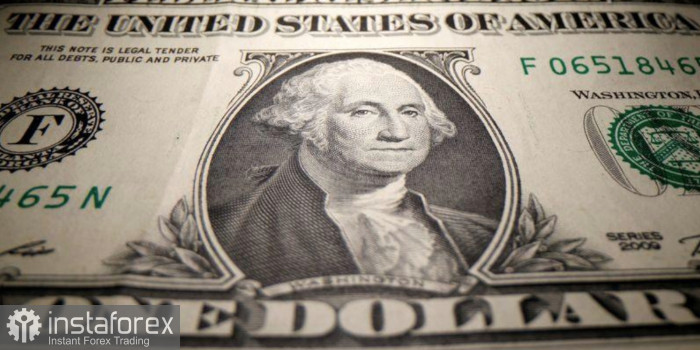 US Treasury bonds went down as investors' expectations of aggressive Fed interest rate hikes pushed the yield up once again.
Bond yields in the UK continued to rise, despite the Bank of England's intervention in the currency market. Earlier, UK prime minister Liz Truss defended her tax cut plans, triggering a panic in the market. This could lead to another major GBP sell-off, making long positions extremely risky. The yield of European bonds after the release of the latest German inflation data. Investors also paid close attention to the latest remarks by ECB policymakers.
The European Commission announced its eighth sanction package against Russia, which will include a price cap on Russian oil. The new sanctions are imposed in response to Russia's continuing conflict against Ukraine. Tomorrow, Russia plans to annex territories under its control such as Donetsk and Luhansk, which will jeopardize the situation in the market even further and send risky assets downwards.
In the meantime, Fed policymakers are likely to argue for the Federal Reserve's hawkish stance today. Statements of officials from several central banks are expected.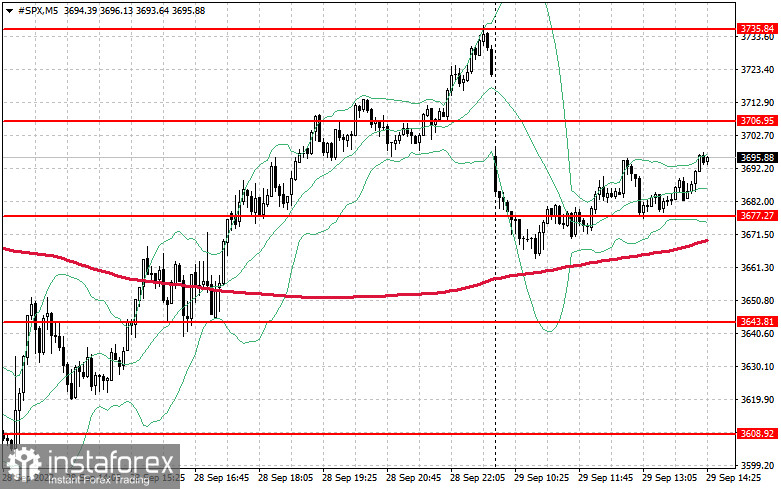 On the technical side, the S&P 500 has come under slight pressure once again after yesterday's upward movement. However, bulls have regained control of $3,677 and are now set to push the index towards $3,706, which would make an upward correction possible. The index must break above $3,706 to test $3,735. The S&P 500 failed to break above this level yesterday. A breakout above this range would extend the index's upward momentum towards the resistance at $3,773, as well as $3,801 further ahead. If the S&P 500 moves down and breaks through $3,677 and $3,643, it will drop towards $3,608, opening the way towards testing the support at $3,579. Below this area lies the low at $3,544, where the pressure on the index could ease slightly.