The rebound in financial markets was short-lived due to unstable support from statistics. Also, market sentiment noticeably worsened as the UK bond market collapsed amid the government's plan to launch a new program to stimulate the economy. This caused pound to fall to 1985 lows, while bond yields jumped to 2008 levels as fears of a more vigorous rate hike increased.
Now, with the potential rate hike, GBP/USD rose above 1.1000 and traded at 1.1140. EUR/USD also increased as rising inflation in Germany point to more aggressive climb of ECB rates. Reportedly, the consumer price index in the country rose to 10% y/y and 1.9% m/m. The expected rate hike may intensify if consumer inflation in the whole Euro area rises to 9.7%.
But growth will be limited as the economic situation in both Europe and the UK are not good. Although the energy crisis, decline in production and incomes of citizens could develop a decrease in inflation, these regions are poorly attractive for investment. As such, demand for dollar will continue, while risk appetite will go down, which is negative for euro and pound.
Forecasts for today: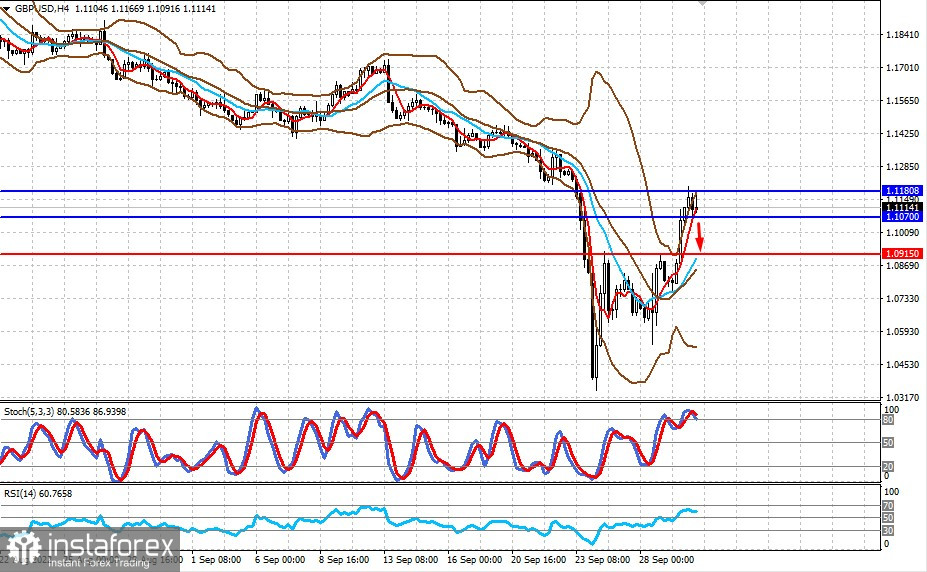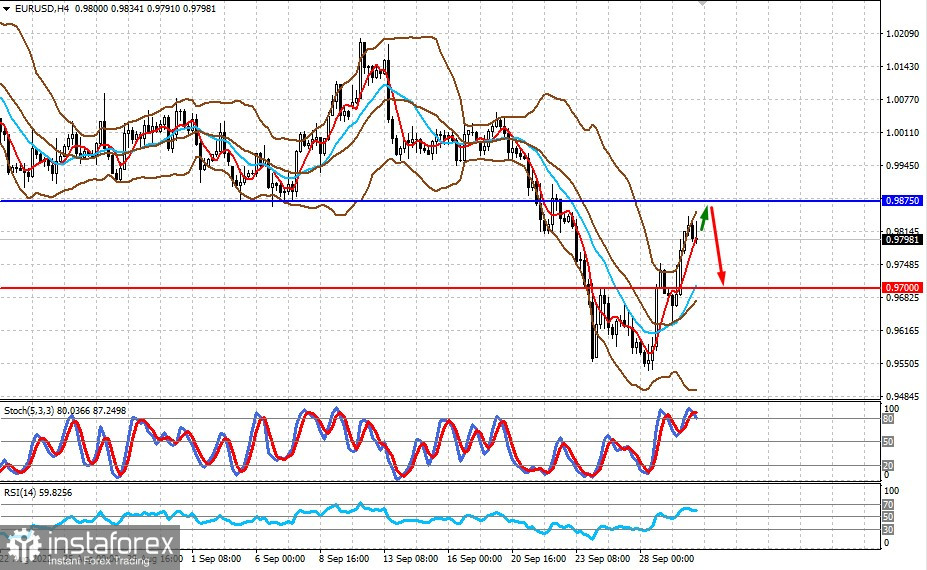 GBP/USD
Although demand rose because of potential rate hikes by the Bank of England, growth will be limited, especially if the pair does not rise above 1.1180. And if it falls below 1.1070, the price will collapse to 1.0915.
EUR/USD
Demand surged because of the potential rate hike by the ECB. If inflation in the Euro area turns out to be higher than expected, the pair will hit 0.9875, then fall to 0.9700.