JPMorgan sees little demand for cryptocurrency as a payment method. However, the investment bank did admit that crypto assets were becoming more and more popular in the gaming sector, including the metaverse.
Takis Georgakopoulos, JPMorgan's global head of payments, told Bloomberg about the clients' demand for crypto as a payment option. "We saw a lot of demand for our clients, let's say up until six months ago. We see very little right now," Georgakopoulos said.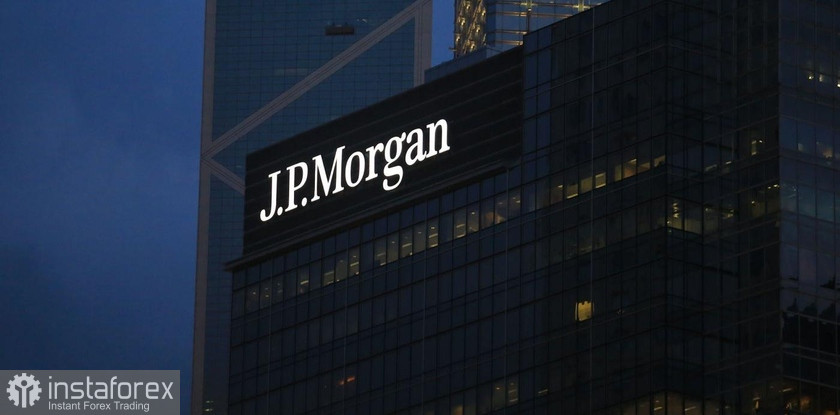 Takis Georgakopoulos added that despite the falling demand, JPMorgan would continue to support clients who want to use crypto for making payments.
Earlier this week, Jamie Dimon, CEO of JPMorgan expressed his skepticism on cryptocurrencies and Bitcoin. "I'm a major skeptic on crypto tokens, which you call currency, like Bitcoin. They are decentralized Ponzi schemes," Dimon said. However, JPMorgan CEO's has praised blockchain technology and decentralized finance (DeFi), stating that they can be considered innovative.
According to a survey conducted by Deloitte in cooperation with PayPal, more than 85% of sellers have a high interest in accepting cryptocurrency transactions. Three quarters of surveyed sellers stated they planned to accept payments in cryptocurrencies or stablecoins within the next 24 months. Another survey conducted by the Bank of America showed a growing interest in the use of crypto as a payment method. 39% of those surveyed said they used digital assets for online purchases, while 34% used crypto for in-person purchases. 49% and 53% of those surveyed were interested in using crypto assets for online purchases and in-person purchases, respectively.
On the technical side, Bitcoin has recouped its recent losses, and the market is once again at balance, which indicates that investors are currently risk-averse. The resistance at $19,500 is the key level for Bitcoin – BTC must break above it to begin a new upward correction. Beginning a new uptrend would require a breakout above the resistance levels at $20,450 and $21,410. Increased pressure on BTC could lead to the cryptocurrency testing the support at $19,100 and $18,625. A breakout below these levels would push Bitcoin down towards $18,100, the lower boundary of the descending trend channel, and open the way towards testing $17,580.
Ethereum is currently moving sideways after rebounding upwards from the strong support level of $1,275. If ETH breaks below this level, it could significantly affect trading. Ethereum needs to settle above $1,343 to stabilize the situation, which would push the cryptocurrency towards $1,402 and $1,457, as well as $1,504 and $1,550 further ahead. If ETH remains under pressure and breaks below $1,275, it could drop to its support at $1,210. A breakout below this level would send Ethereum down towards $1,150, where major market players would come into play once again.