US regulatory authorities continue its efforts on establishing oversight over the cryptocurrency market and the industry as a whole. Rostin Behnam, the chairman of the Commodity Futures Trading Commission (CTFC) has stated that the price of Bitcoin could in fact double if the market is regulated by the CFTC.
Behnam believes that the crypto industry could attract attention from institutional investors if it is properly regulated. "These incumbent institutions in the crypto space see a massive opportunity for institutional inflows that will only occur if there's a regulatory structure around these markets," the CFTC chairman said. Indeed, strong perturbations in the crypto market, which bring losses to non-credited investors, are scaring off institutional investors, who would only enter a market governed by clear and concise legislation. Without such regulation and without institutional capital, the crypto market would remain stagnant. The crypto industry is facing increased government scrutiny around the world, from Brazil to Australia. Tether's past legal troubles in the US should also be mentioned.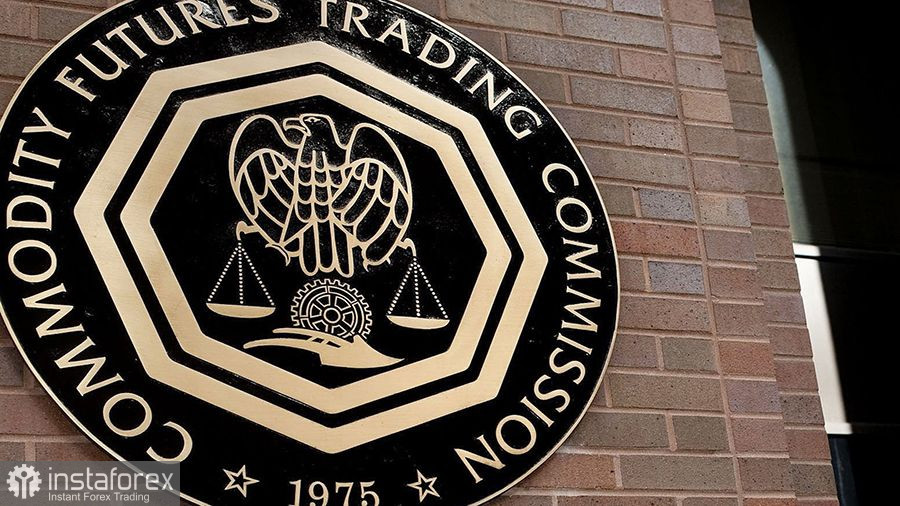 Some countries, such as Japan and the United Arab Emirates, also try to use crypto technology and Web3 to facilitate growth. Recently, Japanese authorities imposed new remittance rules for crypto transactions. Crypto exchanges are now required to provide personal information of customers, including the customer's name and address, when tokens are moved between platforms. This would provide Japanese authorities with additional monitoring capabilities to track money laundering and other illegal transfers using crypto. Violators will be subject to administrative guidance and criminal penalties.
Rostin Behnam believes that regulation of cryptocurrencies could have a positive effect on the market. "Non-bank crypto institutions thrive on regulation, they thrive on regulatory certainty, they thrive on a level playing field. And they may say otherwise, they might bicker about the type of regulation – but what they love most is regulation because they are the smartest, the fastest and the most well-resourced," the CFTC chairman said.
Behnam added that the CFTC's current budget and resources do not allow it to regulate the crypto industry more thoroughly and weed out bad actors. Most Commission's investigations are currently based on leaks and client complaints. The chairman concluded that he would back the proposed bill that would make the CFTC the primary regulator of the crypto industry.
On the technical side, Bitcoin has recouped its recent losses, and the market is once again at balance, which indicates that investors are currently risk-averse. The resistance at $19,500 is the key level for Bitcoin – BTC must break above it to begin a new upward correction. Beginning a new uptrend would require a breakout above the resistance levels at $20,450 and $21,410. Increased pressure on BTC could lead to the cryptocurrency testing the support at $19,100 and $18,625. A breakout below these levels would push Bitcoin down towards $18,100, the lower boundary of the descending trend channel, and open the way towards testing $17,580.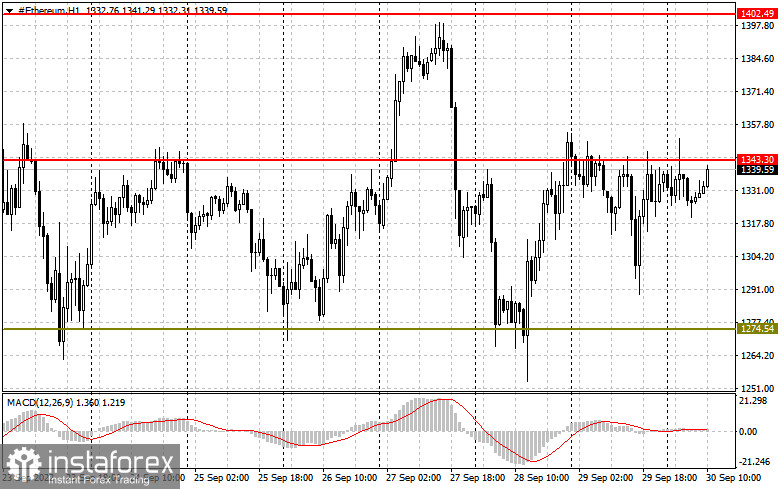 Ethereum is currently moving sideways after rebounding upwards from the strong support level of $1,275. If ETH breaks below this level, it could significantly affect trading. Ethereum needs to settle above $1,343 to stabilize the situation, which would push the cryptocurrency towards $1,402 and $1,457, as well as $1,504 and $1,550 further ahead. If ETH remains under pressure and breaks below $1,275, it could drop to its support at $1,210. A breakout below this level would send Ethereum down towards $1,150, where major market players would come into play once again.