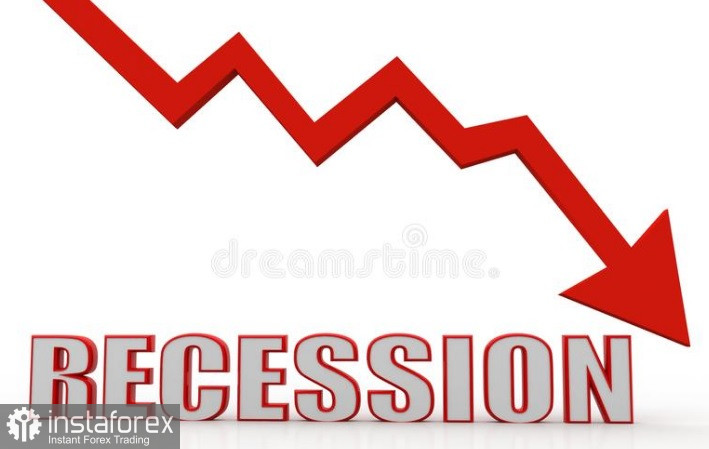 As economies head into recession, central banks counting on rate hikes after an already chaotic September believe the worst is yet to come, according to Credit Suisse.
Economies around the world are in peril, Credit Suisse's latest economic outlook says, as central banks are forced to relentlessly tighten economic policies to slow inflation.
The report says that higher rates, combined with ongoing turmoil, are forcing them to lower their GDP forecasts.
The eurozone and the UK are in recession, China is in a growth slump, and the US is flirting with a recession.
Credit Suisse forecasts global GDP growth of 2.6% this year and 1.6% next year. For the markets, this means that by the end of the year, the state of stocks and risky assets will worsen even more.
U.S. growth is expected to be close to zero this year and grow by just 0.8% in 2023.
In addition, the Credit Suisse report added that there are growing downside risks to these forecasts. Importantly, the rise in the share of price categories above the central bank's inflation target indicates that inflation is expanding from a limited set of supply shock factors to headline inflation. This expansion calls for tighter policies and a weaker economy because it increasingly reflects tight labor markets.
The US economy has yet to feel the Federal Reserve's interest rate hike as Thursday's unemployment claims data continues to point to a strong labor market.
Initial weekly jobless claims fell by 16,000 to 193,000 in the week to Saturday, surprising the market with yet another surprise cut that was the lowest level in five months.
Amid this data, Credit Suisse predicts the Fed will remain aggressive, with the federal funds rate likely to peak only at 4.5-4.75%. The current range is 3%-3.25%.
As time approaches the end of the third quarter, the prerequisites for a sharp recession are intensifying. This week, Stanley Druckenmiller, billionaire investor and founder of Duquesne Capital, is predicting a hard landing for the US economy in 2023 as the hawkish Fed continues its tightening cycle.
At the same conference, billionaire Citadel founder Kenneth Griffin noted that his hedge fund is very focused on the possibility of a recession. But Griffin was a bit more optimistic, saying the US economy is still strong for people who will work every day.