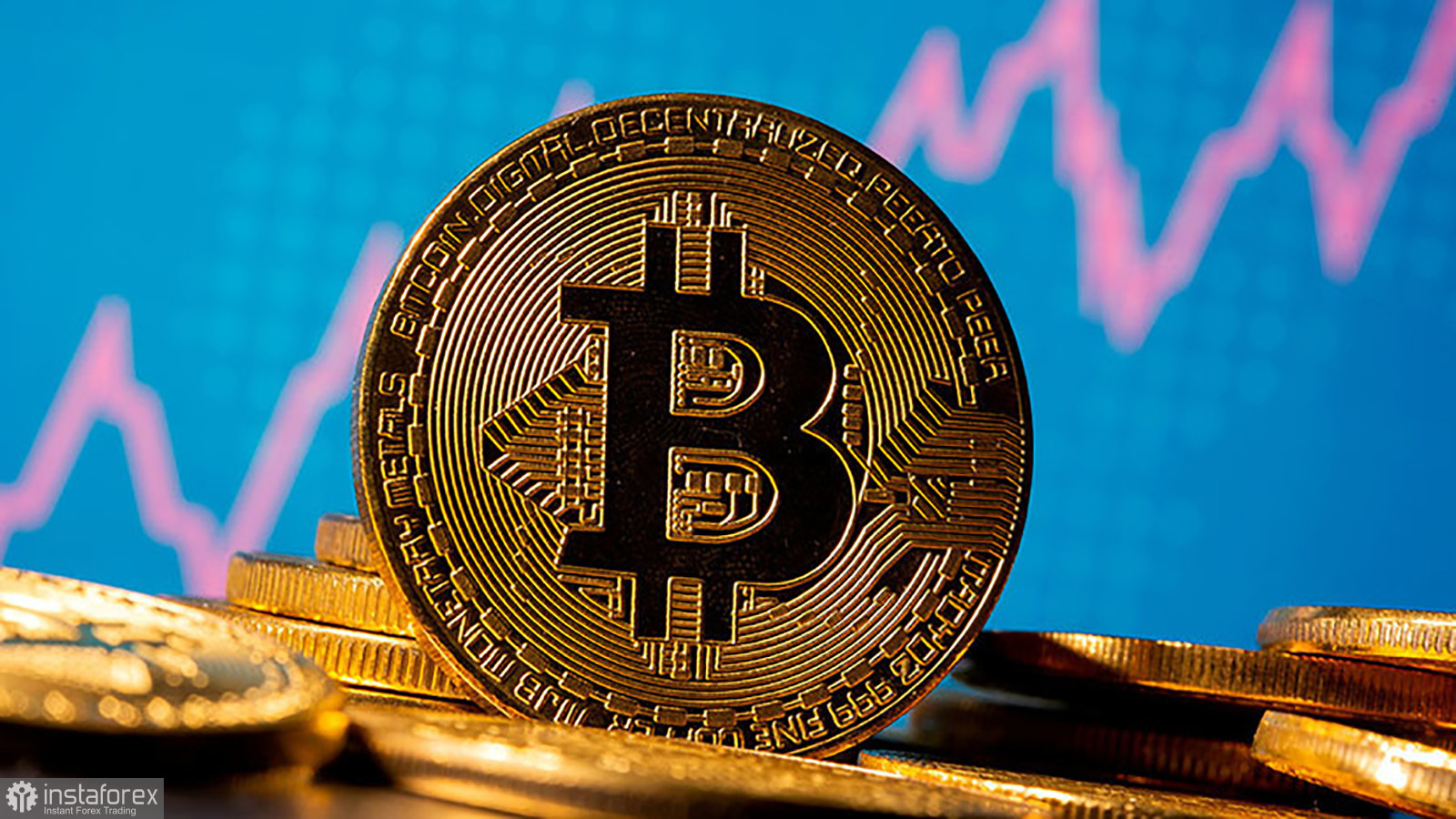 Bitcoin has finally stopped moving in the last two weeks, which is clearly seen in the illustration of the 24-hour TF. If earlier the cryptocurrency at least moved a significant distance from the $ 18,500 level, now it is trading exclusively along it. The price is stuck between the critical line and the $18,500 level. And in fact, it is now being squeezed between the trend line and the $ 18,500. That is, bitcoin is now in the corner, both literally and figuratively. There is nothing else to do but overcome the trend line (and, simultaneously, the critical line) or overcome the $18,500 level: either one or the other. Thus, the more time passes, the faster the waiting period will end. Traders are waiting for a trend movement. However, if the trend line is overcome, the cryptocurrency can spend a long time inside the side channel of $ 18,500–$ 24,350. Recall that overcoming the trend line in the flat is not a buy signal. Thus, "hour X" is approaching, but it is still unclear how it will end.
While bitcoin is in absolute flat, which is not typical for it, Robert Kiyosaki recommends everyone to buy bitcoin. He suggests taking advantage of a "great opportunity" to buy "digital gold" while the US dollar is very expensive. He links the growth of the US currency with an increase in the Fed's key rate. He assumes that the rate will stop growing in the foreseeable future, the dollar will begin to decline, and therefore, bitcoin and other digital assets will begin to grow. The relationship between the dollar and bitcoin is simple and obvious. Bitcoin is valued in US dollars, so if its rate starts to fall, bitcoin should grow because bitcoin has been standing still for the last three months while the US currency continues to set value records against its main competitors. Therefore, Kiyosaki's words can be treated with some skepticism. We believe that the decline of "bitcoin" cannot be considered complete at current levels, if only because the Fed has not yet completed raising the rate. It can grow by another 1–1.5%, which, you will agree, is quite a large amount to neglect. Therefore, from a fundamental point of view, bitcoin purchases will look better at the end of this year or the beginning of next year, when presumably the cycle of tightening monetary policy will be completed.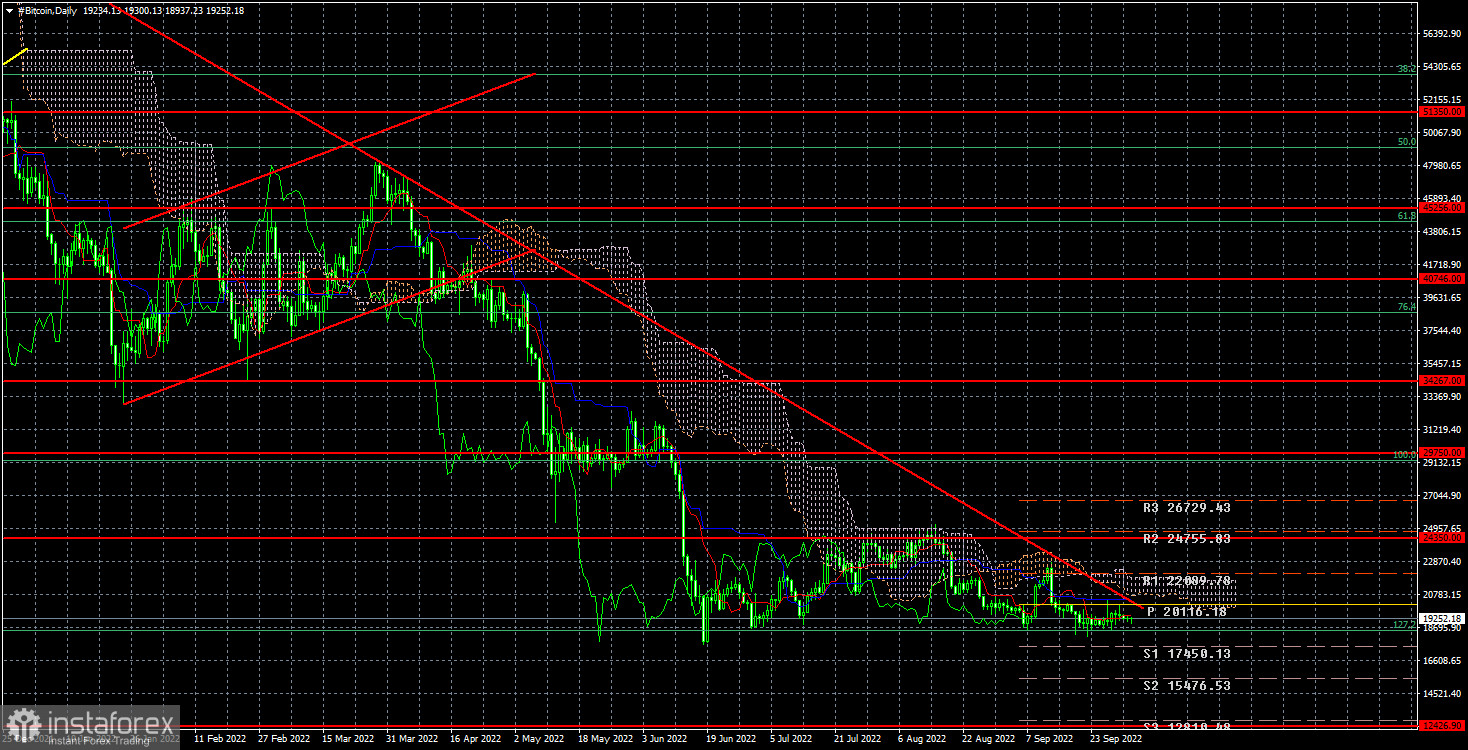 In the 24-hour timeframe, the quotes of "bitcoin" could not overcome the $ 24,350, but they also could not yet overcome the $18,500 (127.2% Fibonacci). Thus, we have a side channel, and it is unknown how much time Bitcoin will spend on it. We recommend not rushing to open positions. It is much better to wait for the price to exit this channel and only then open the corresponding transactions. Overcoming the $18,500 level will take you to the $12,426 level.