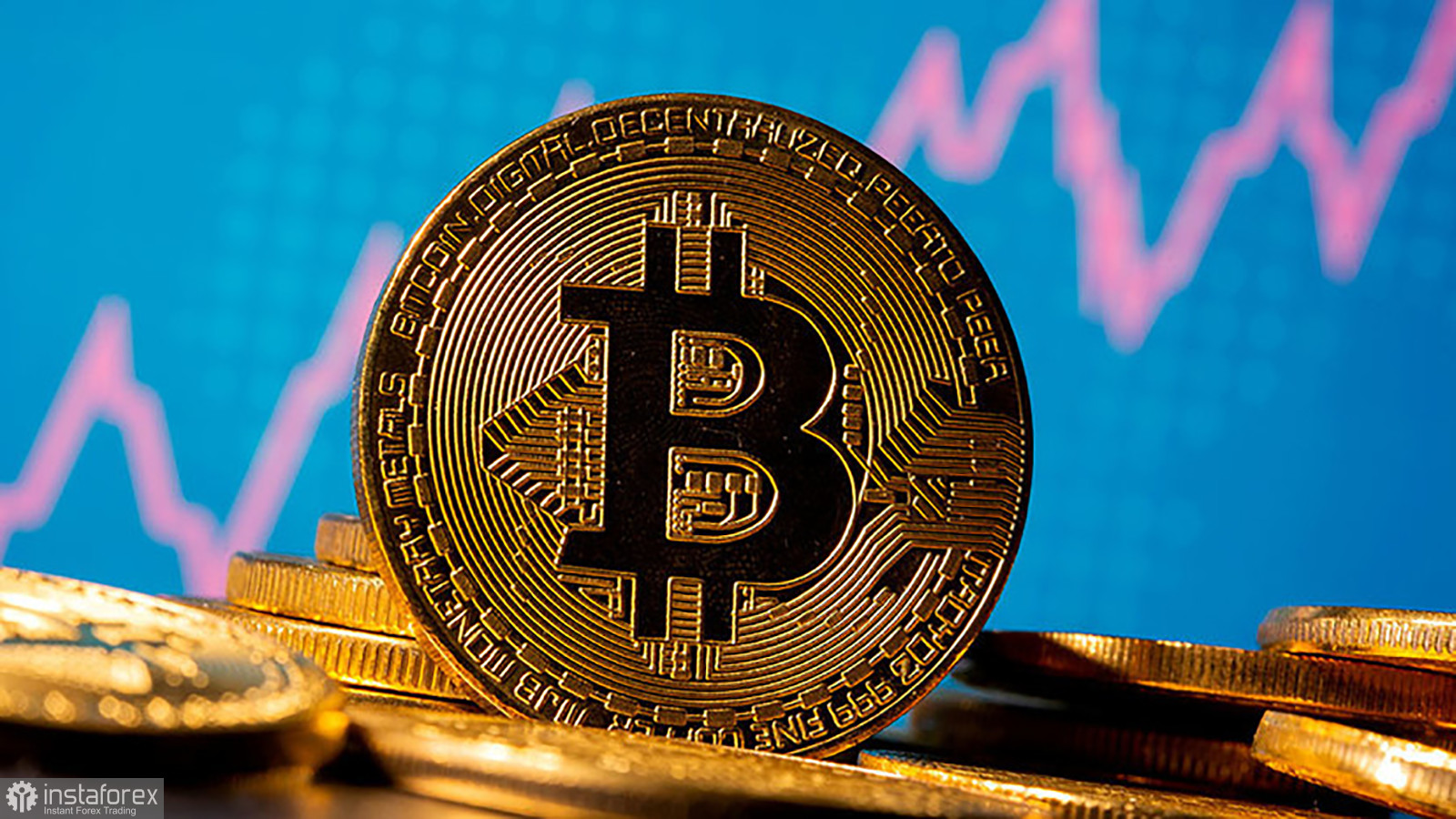 Bitcoin has not shown any signs of life in the last few weeks. If a couple of months ago the price was at least inside a clear side channel with a width of $ 6,000, now it has been moving for more than two weeks between the level of $ 18,500 and the Kijun-sen line, which lies at the level of $ 20,400. At the same time, there are no attempts to overcome the first or second level. Moreover, the trend line has already declined the price. Thus, it can be overcome today or tomorrow. Recall that such an overcoming will not be considered a buy signal since the market is now in a frank flat.
We would also like to note that the current picture is completely different from the fact that bitcoin is preparing for the end of the "bearish" trend. Recall that trends (especially strong ones) end quickly and abruptly. Now we see a 3.5-month push of bitcoin in the side channel with a gradual decrease in volatility almost to zero values. Of course, there are exceptions to any rule, but let's repeat: the technical picture is completely different from the fact that the downward trend is about to end.
Meanwhile, the fundamental background also does not imply a strong growth of the cryptocurrency market as a whole. The cryptocurrency market is now very well correlated with the US stock market, especially the S&P 500 index. The entire American stock market continues to be at a downward peak and will not stop there. But behind stocks and indices are real companies, assets, businesses, profit, and production. Even if this type of asset is falling against the backdrop of the tightening of the Fed's monetary policy, what can we expect from cryptocurrencies and digital assets with no intrinsic value? After all, any cryptocurrency is just a piece of code that does not perform any useful functions. Consequently, its value is much lower than stocks and bonds.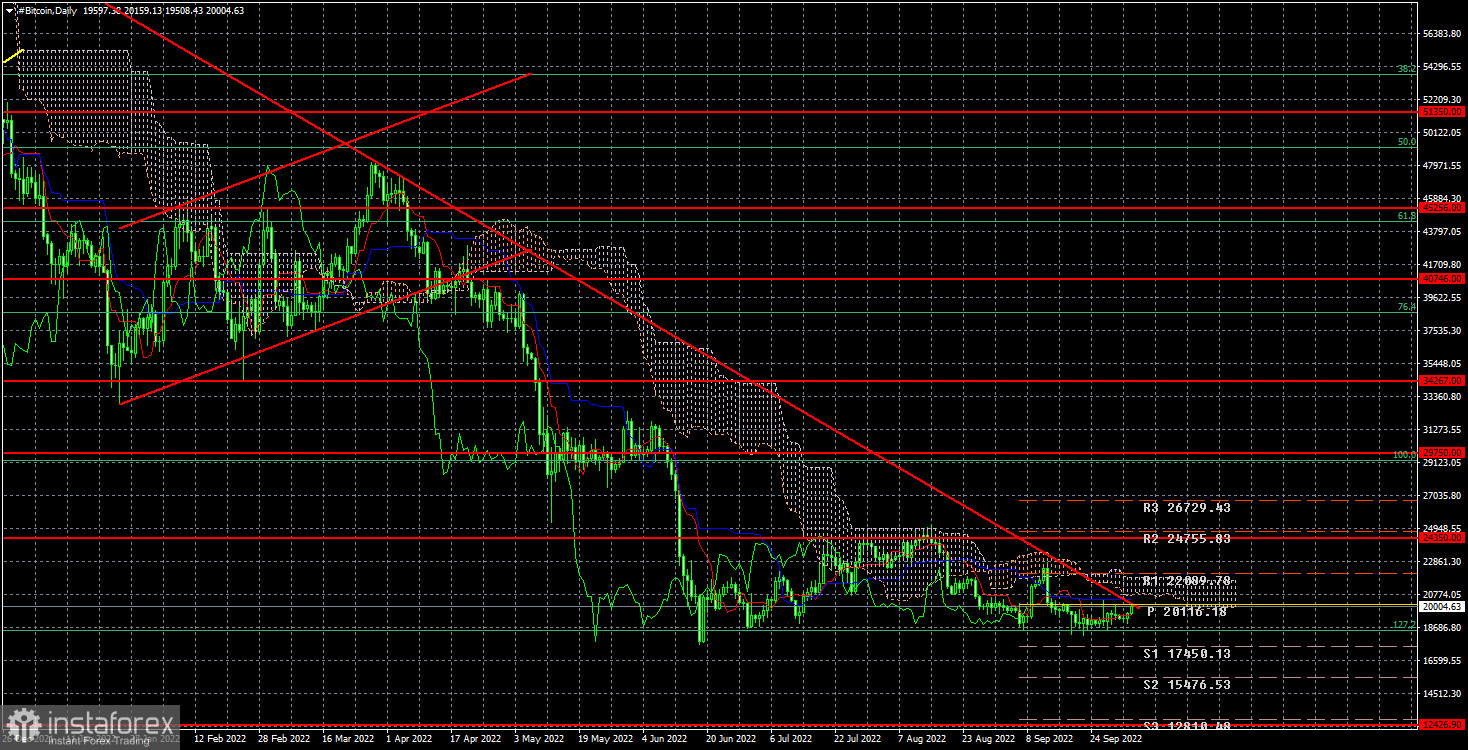 Everyone understands perfectly well that if bitcoin is growing, it needs to be bought since it can grow very much. But now, Bitcoin is not increasing. And the current levels are not so low that everyone rushes to purchase BTC. Recall that the last "bullish" trend started at $6,000. We believe that a drop to $10,000 is very likely, even from the point of view of ordinary logic.
On the 24-hour timeframe, the "bitcoin" quotes could not overcome the $ 24,350, but they also could not yet overcome the $18,500 (127.2% Fibonacci). Thus, we have a side channel, and it is unknown how much time bitcoin will spend on it. We recommend not to rush to open positions. It is much better to wait for the price to exit this channel and only then open the corresponding transactions. Overcoming the $18,500 level will open the way to the $12,426 level.