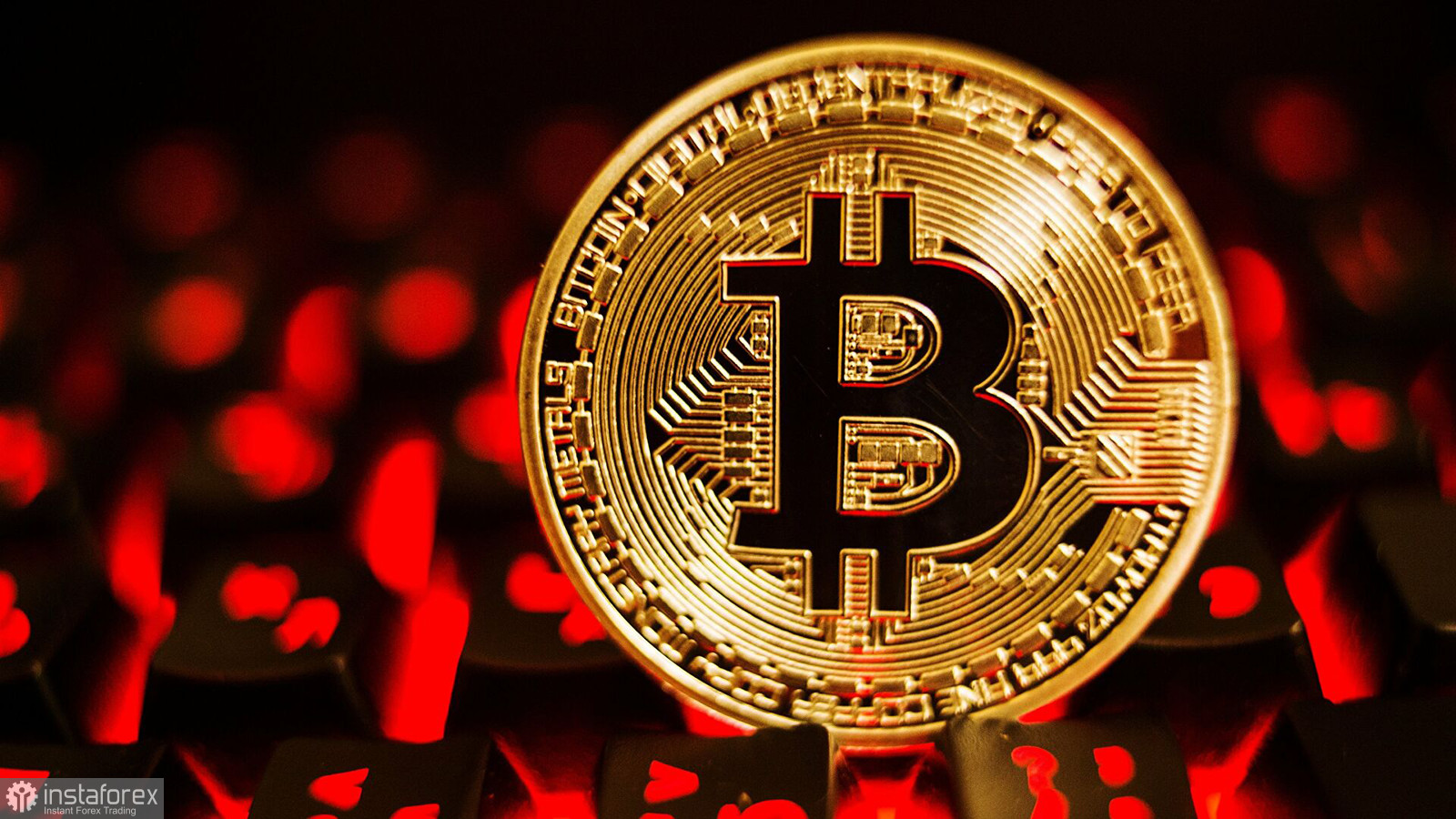 On the 4-hour TF, it is even better to see that recently bitcoin has been moving exclusively sideways, with minimal volatility and exactly along the $18,500 level. A new upward movement has begun within the flat, noticeable only on the 4-hour TF. It is not visible on any older TF. However, unlike bitcoin, the descending channel does not stand still but continues to decline. Thus, in the near future, we may face a situation where bitcoin will go beyond this channel, but at the same time, it will remain inside the flat and side channel. The same pattern can be observed on a 24-hour TF with a trend line. However, while this has not happened, we still prefer to believe that the downward trend continues, and bitcoin may collapse down again.
At the same time, Bloomberg senior analyst Mike McGlone once again praised bitcoin and assured us that the level of cryptocurrency adoption and demand for it is growing in the long term. He stated that the "new head of the US economy" could positively affect the cryptocurrency market. Non-profitable businesses will leave the market, freeing investments for more attractive instruments. Bitcoin will only benefit from this. It is already clear that in the long term, the number one cryptocurrency in the world is only growing, but it is increasing with deep pullbacks and corrections. However, the very fact of long-term growth suggests that the world is still at the stage of understanding and perception of cryptocurrencies.
Raoul Pal, a former chief executive of Goldman Sachs, also believes that bitcoin can start to grow. He noted that the markets do not reflect the current economic situation but the future. Simply put, they trade on expectations. "What do we get then?" asks Pal, "In 12-18 months, the recession in the American economy will be left behind, rates will decrease, and all future economic shocks have already been taken into account in current quotes."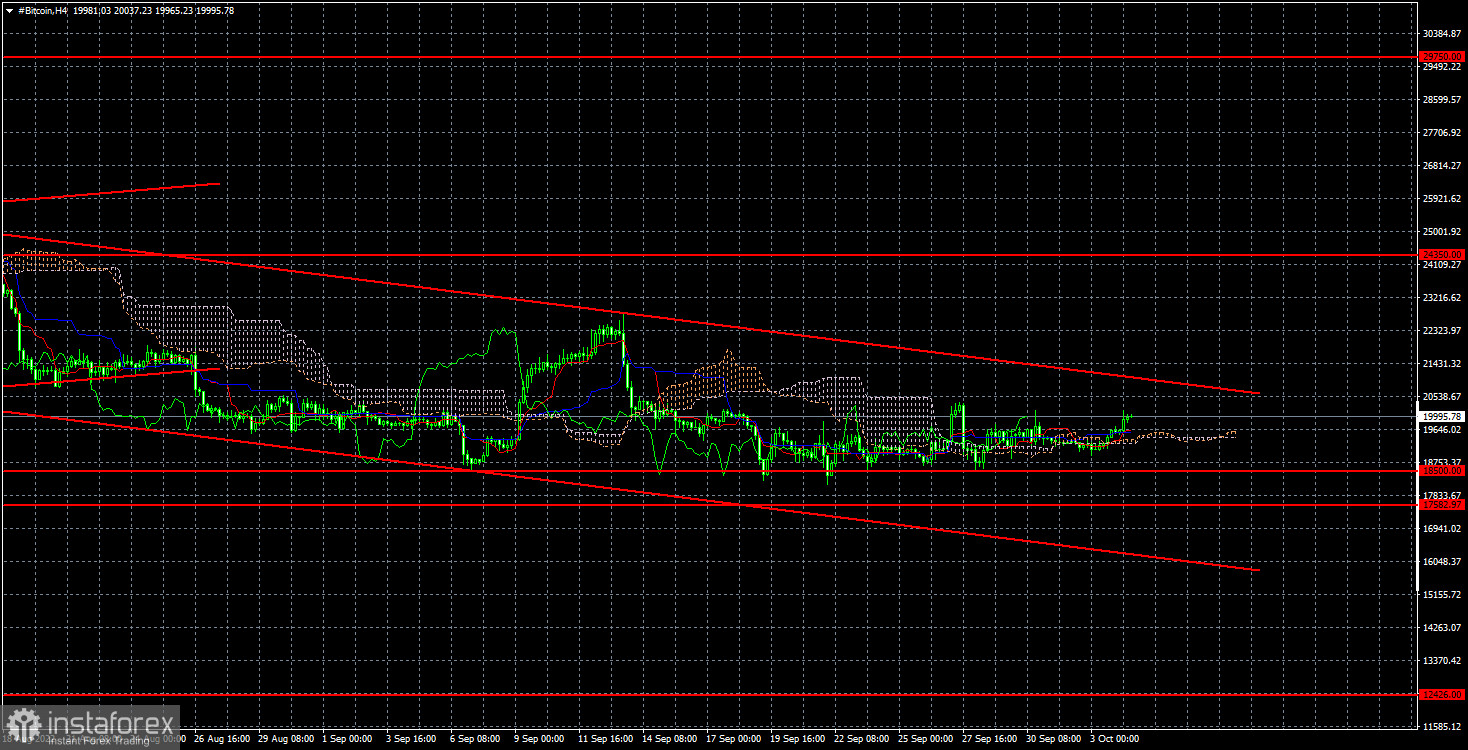 In principle, we agree that in 3-4 months, bitcoin can go into growth. It is unlikely that it will be very strong, with an update of its absolute highs over the next year, but at least the "bearish" trend will be over. In any case, while the Fed rate will rise, we would not expect much growth. Moreover, there is also a QT program.
On the 4-hour timeframe, the "bitcoin" quotes completed an upward correction. We believe the decline will continue in the medium term, but we must wait for the price to consolidate below the $17,582-$18,500 area. If this happens, the first target for the fall will be the level of $ 12,426. The rebound from the level of $18,500 (or $17,582) can be used for small purchases, but be careful – we still have a downward trend.