The USD/JPY pair continues to consolidate under the sloping ascending line of the monthly price channel. Investors are probably waiting for tomorrow's data on US employment in order to confidently resume long positions on the dollar together with the rest of the market.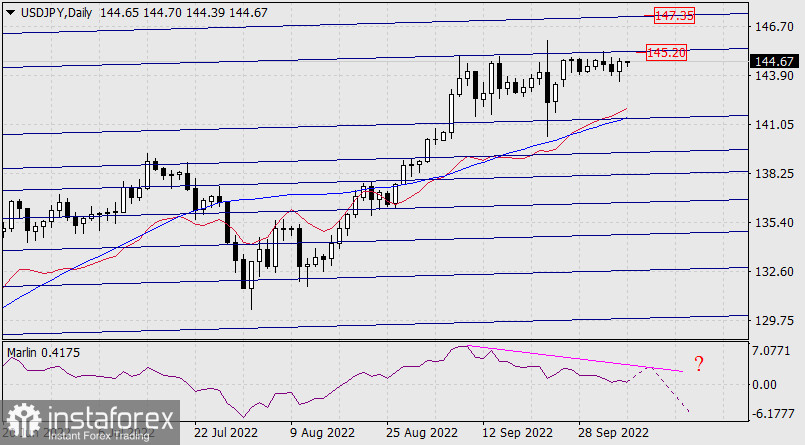 The growth prospect still does not seem very long, our main scenario involves working out the nearest resistance along the price channel line in the area of 147.35, where the price can form a divergence and a subsequent reversal with the Marlin Oscillator.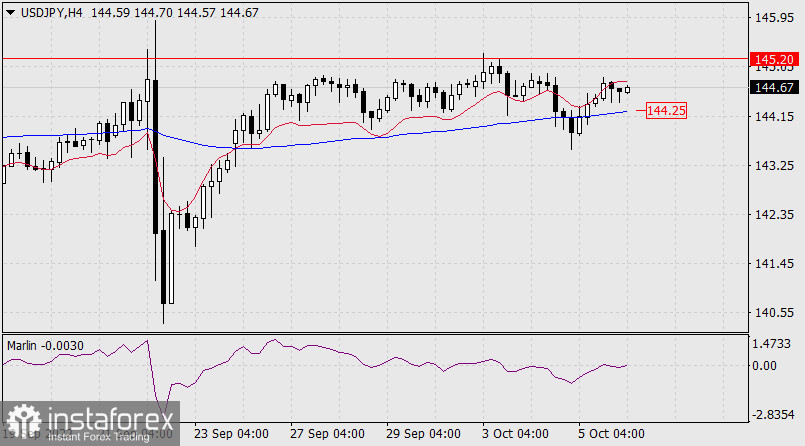 The Marlin Oscillator is moving along the zero line on the four-hour chart. The price is between the MACD line and the resistance level of 145.20. Consolidating above it (and in case of strong news, simply overcoming the level) opens the target at 147.35.
Yesterday there was a false consolidation of the price below the MACD line, which is also a sign of the price's intention to continue growing further.