Yesterday, the British pound indicated its goal, which it has been striving so hard for the last 7 days - the MACD indicator line of a daily scale.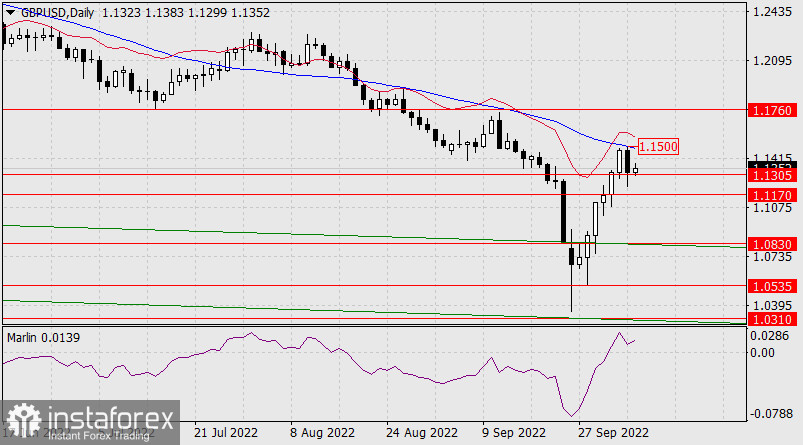 This meeting took place at the level of 1.1500, after which the price turned down. Support at 1.1305 did not allow the price to continue to decline at the first attempt, at the moment the price is consolidating at this level. Moving below it opens up the 1.1170 target, then, when the Marlin Oscillator of the daily scale goes into the negative area, the price will continue to move to the 1.0830 target.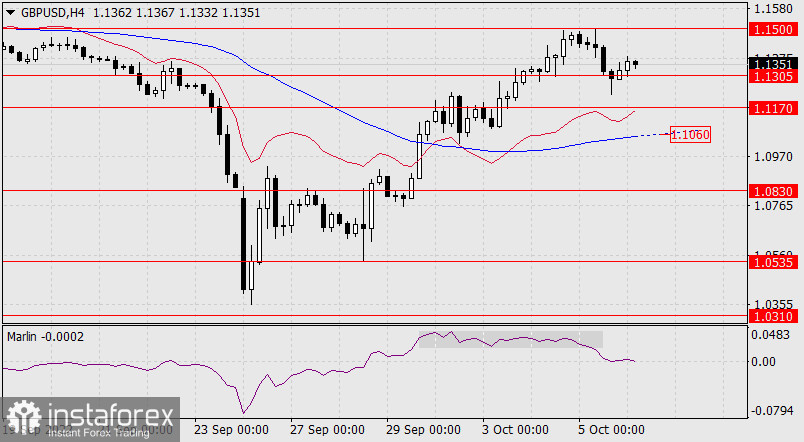 On the four-hour chart, the consolidation of the Marlin Oscillator ended with the exit of the signal line downwards. The price is correcting from the first movement from 1.1500. Consolidating under the support opens the 1.1170 target. Further, after overcoming the support of the MACD line (1.1060), the price will continue to decline to the target level of 1.0830.