The euro fell by 100 points yesterday, returning below the target level of 0.9950 and under the MACD indicator line of the daily scale. The lower shadow of the daily candle worked out the support of 0.9855. We also note that the price reversal occurred from the balance indicator line (moving red), which separates the interests of strategic bulls and bears.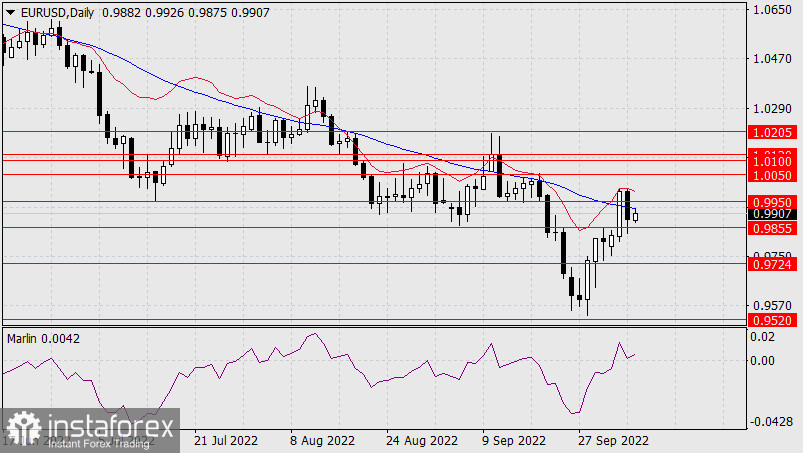 From the standpoint of this indicator, it can be seen that the entire growth of 4.5 figures of the last week had a corrective nature of the medium and long-term trends. Now, after the price goes under the nearest support of 0.9855, the next target level at 0.9724 will become available. The Marlin Oscillator is still in the positive area, the market is gathering strength to overcome the support of 0.9855.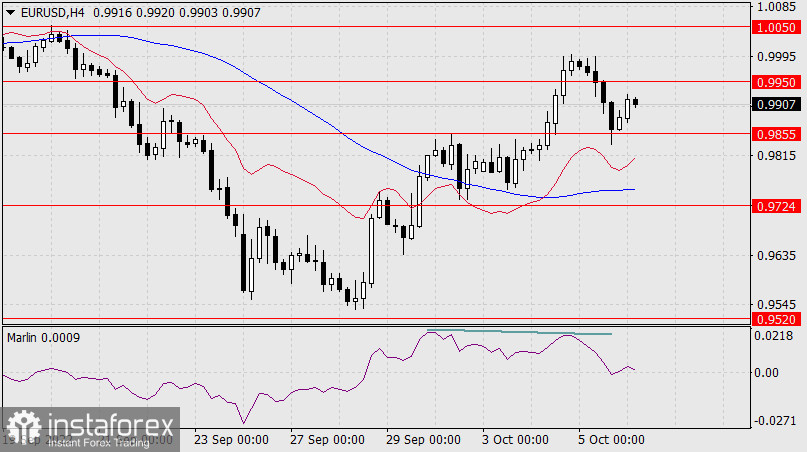 On the H4 chart, the price divergence with the Marlin Oscillator turned out to be effective. The signal line of the oscillator touched the zero line and lingered for some time in front of it. Leaving the price under 0.9855 will give new strength to the euro to move down.