The British pound rose by 1.42% yesterday and was among the leaders of the day (though the New Zealand dollar was at the top, which rose by 1.55% due to the RBNZ's rate hike by 0.75%), but the technical component indicates that the pound's potential to rise has run out.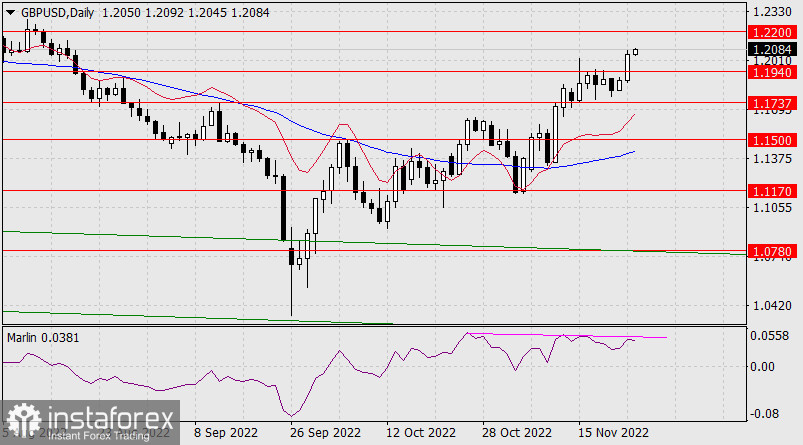 On the daily chart, the price has already formed a double divergence with the Marlin oscillator. Of course, there is an alternative option with the price rising above 1.2200, and if it settles above this level it could rise further. So looking at it from a practical perspective, it is better to wait until we have confirmed the developments. The probability of the price moving towards the area below 1.1940 is about 65%.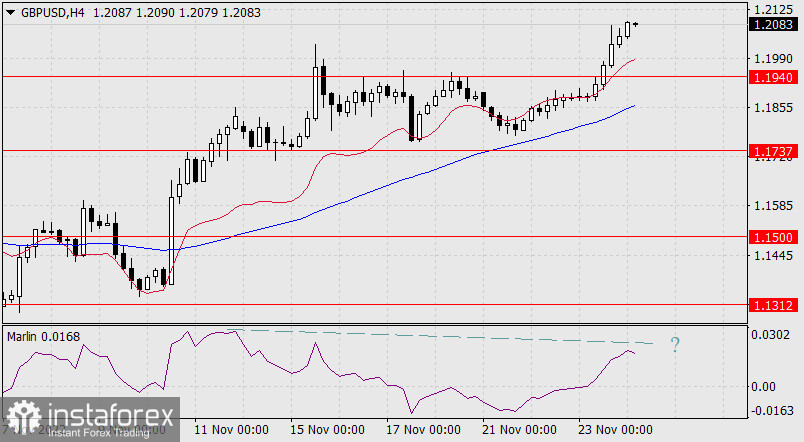 On the four-hour chart, the price rises above both indicator lines, but there is also a prospect of divergence with the Marlin oscillator. The U.S. is celebrating a holiday today and the slowdown in growth will only strengthen the technical conditions of the reversal.