The long-anticipated correction was delayed by the preliminary business activity index in Europe, which came out much better than expected. It rose to 47.3 points instead of declining to 47.8 points. Sadly, this did not prompt an increase in euro as the market halted rally ahead of possible similar data from the US.
Composite Business Activity Index (Europe):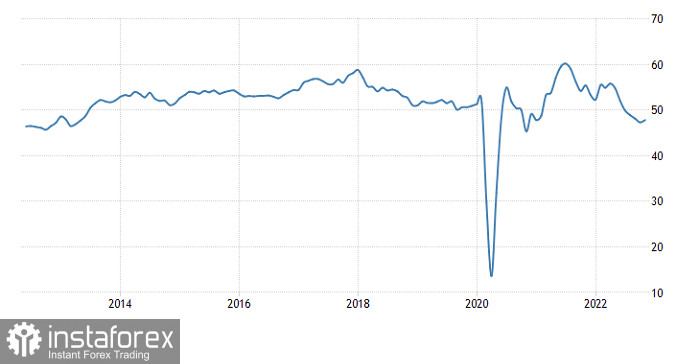 The UK also reported good data, outlining an unchanged business activity index in both service and manufacturing sectors. Surprisingly, the composite index rose from 48.2 points to 48.3 points even though its two components were unchanged. Analysts have predicted it to decrease to 47.5 points.
Composite Business Activity Index (UK):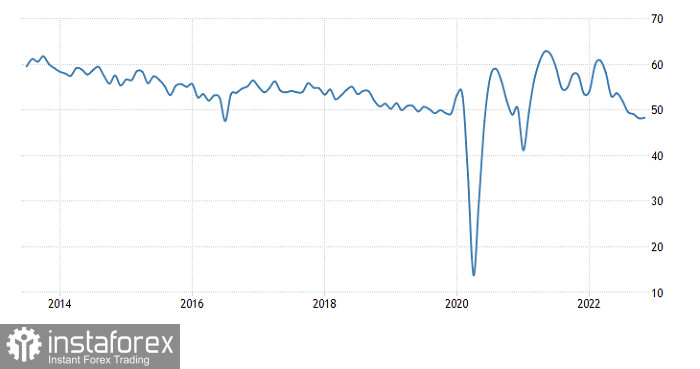 In the US, although the report on durable goods orders rose by 1.0%, the overall statistics was disastrous. In particular, initial jobless claims rose by 17,000, while repeated claims increased by 48,000. This means that even though the unemployment rate is at a record low, lay off data will surge, which will increase fears of recession.
PMI data are even worse, with the index for the service sector falling to 46.1 points instead of rising to 49.3 points. The manufacturing index also declined to 47.6 points rather than decreasing to just 50.1 points. This resulted to the composite index sliding to 46.3, although it should have risen to 49.5 points.
Jobclaims (United States):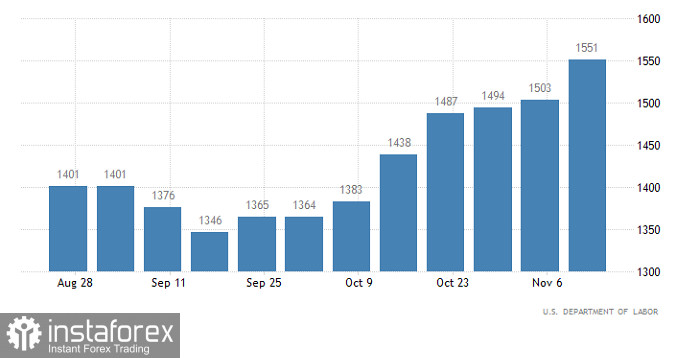 With today being a holiday in the US, the market is likely to consolidate around the levels reached yesterday. This will last until the end of the week, especially since no one wants to take risks in the absence of US traders, who control most of the capital circulating in the financial markets.
EUR/USD rose sharply yesterday, completely winning back the recent correction from the resistance level of 1.0500. But now that the pair is overbought, a price decrease is likely to happen, followed by a rebound.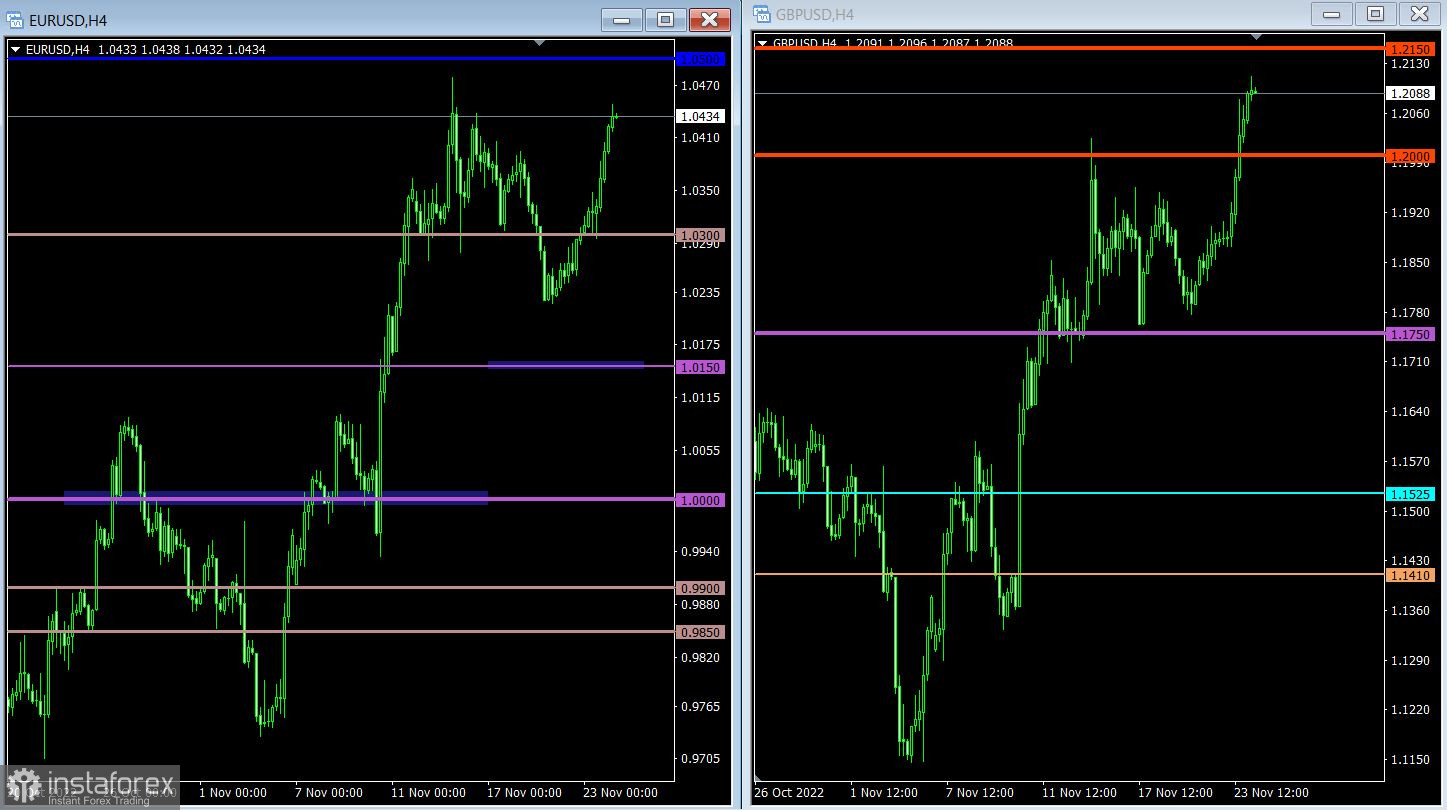 The recent halt in GBP/USD paved the way for a rally. It is now above 1.2100, and moving 200 points further will make it overbought, which could lead to a rebound.