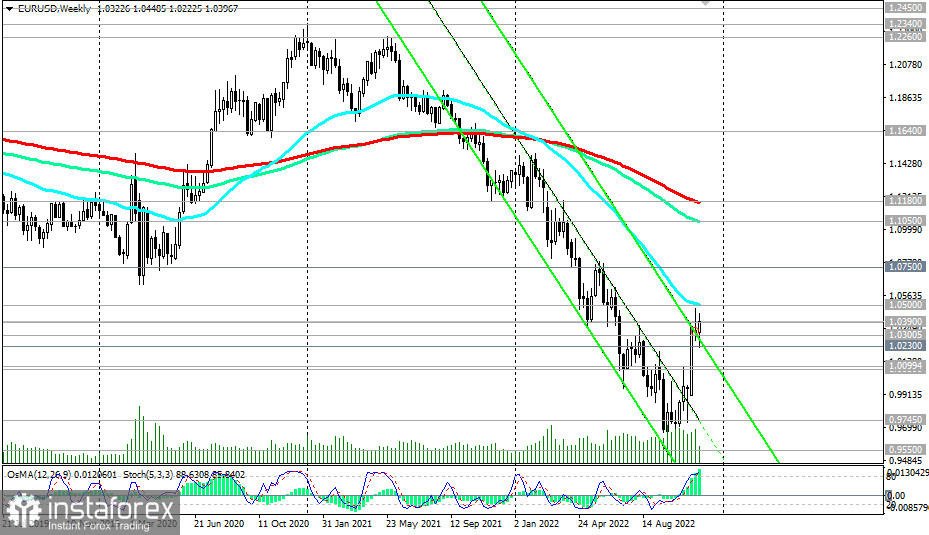 During today's Asian trading session, EUR/USD continued to develop an upward trend, attempting further growth above the key resistance level 1.0390 (200 EMA on the daily chart). Its breakdown and breakdown of the above long-term resistance level 1.0500 (50 EMA on the weekly chart) significantly increases the risks of breaking the long-term EUR/USD bearish trend.
Today, market participants will pay attention to the publication (at 12:30 GMT) of the minutes from the November meeting of the ECB.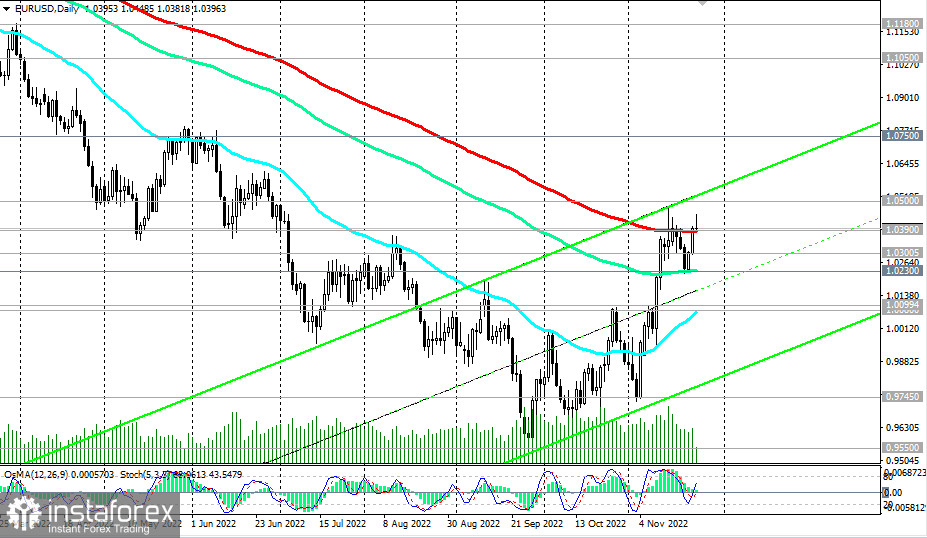 If the information contained therein regarding the ECB's monetary policy outlook is deemed hawkish by market participants, the euro may get a second chance to test the 1.0390 resistance level. Otherwise, EUR sellers will get more arguments in their favor, strengthening short positions in EUR and EUR/USD pair, respectively.
In this case, a breakdown of the short-term support level 1.0363 (200 EMA on a 15-minute chart) will be the first signal to resume short positions on EUR/USD, and a breakdown of support levels 1.0300 (200 EMA on a 1-hour chart), 1.0230 (144 EMA on a daily chart) will be the confirmation.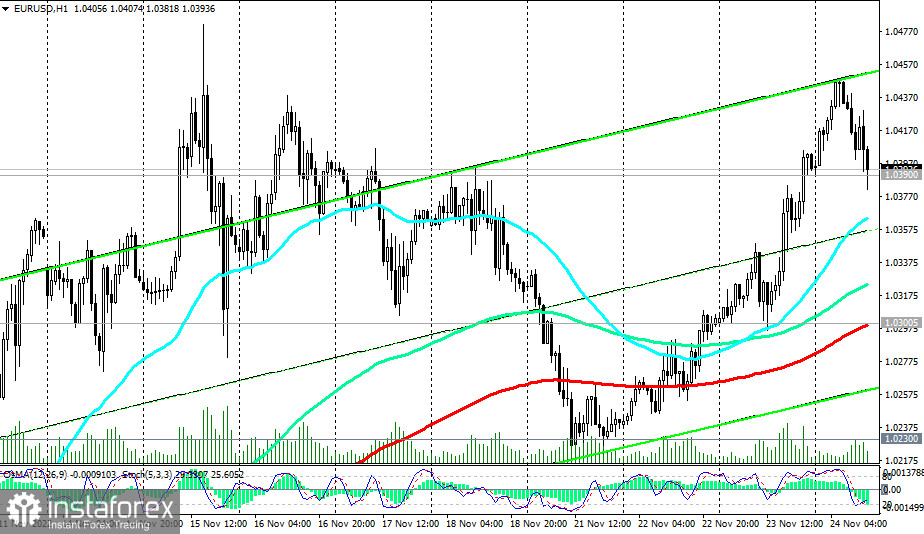 The immediate downside targets, in this case, will be significant support levels 1.0100 (200 EMA on the 4-hour chart), 1.0080 (50 EMA on the daily chart), 1.0000 (parity).
In general, the global downward dynamics of EUR/USD remains, and from a fundamental point of view, we should expect a renewed decline at least and at most a further fall of the pair towards the 20-year lows, when it was trading near 0.8700, 0.8600.
Support levels: 1.0300, 1.0230, 1.0100, 1.0080, 1.0000, 0.9745, 0.9700, 0.9600, 0.9535, 0.9500, 0.9400, 0.9300, 0.9200, 0.9000
Resistance levels: 1.0390, 1.0500
Trading Tips
Sell Stop 1.0350. Stop-Loss 1.0450. Take-Profit 1.0300, 1.0230, 1.0100, 1.0080, 1.0000, 0.9745, 0.9700, 0.9600, 0.9535, 0.9500, 0.9400, 0.9300, 0.9200, 0.9000
Buy Stop 1.0450. Stop-Loss 1.0350. Take-Profit 1.0500