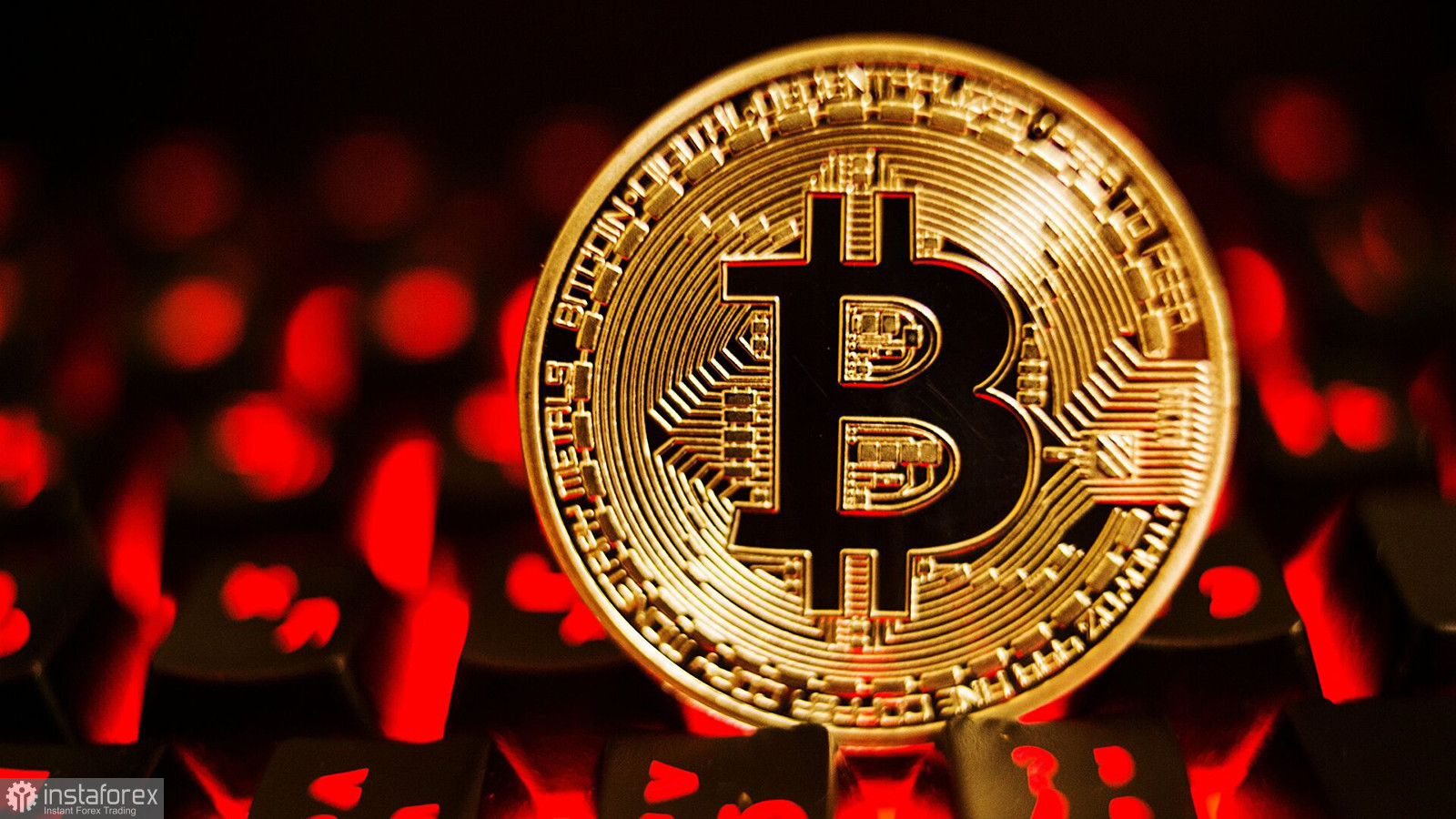 The most crucial level of $18,500 and its "duplicate" level of $17,582 have both been overcome by bitcoin, as seen on the 4-hour TF. Thus, we now have all the technical justifications needed for the cryptocurrency to continue to decline. We have not noticed any new collapses, even though the fundamental background for bitcoin is still a failure. After another fall, bitcoin may remain flat for several weeks or even months, as we previously warned. In theory, this is what we are experiencing right now. The cryptocurrency has been trading between this level and the $17,200 level for the past two weeks after dropping to $15,600. So it won't surprise us if the flat continues in the near future.
The existence of "crypto experts," whose aim is to maximize bitcoin pumping to maximize their profit from investing in it, was discussed in the previous article. On the other hand, another group of experts does not make any upbeat predictions because they do not own bitcoin and do not believe in it. Peter Schiff is one of them; he has frequently criticized the original cryptocurrency. This time, he claimed that two stablecoins, USDT and USDC, make up 80% of Ethereum, the second-largest cryptocurrency by market capitalization. The two stablecoins are each worth an estimated $100 billion, while the value of bitcoin is $300 billion. According to Peter, these two cryptocurrencies may soon surpass bitcoin in this indicator.
Schiff claims that the "bitcoin mania" is over and that there has been a more than 50% drop in public interest in cryptocurrencies over the past year. Additionally, Schiff argued against tighter regulation of the cryptocurrency market. In his opinion, profit and loss are the best regulators for any sector of the economy, and there should be healthy competition for reputation in the industry. We partially concur with Schiff because, as it recently emerged, some significant players in the cryptocurrency market engage in overtly fraudulent activities. The FTX exchange filed for bankruptcy but could not do so while carrying on with such "schemes." Who claimed that other significant businesses and exchanges didn't act similarly?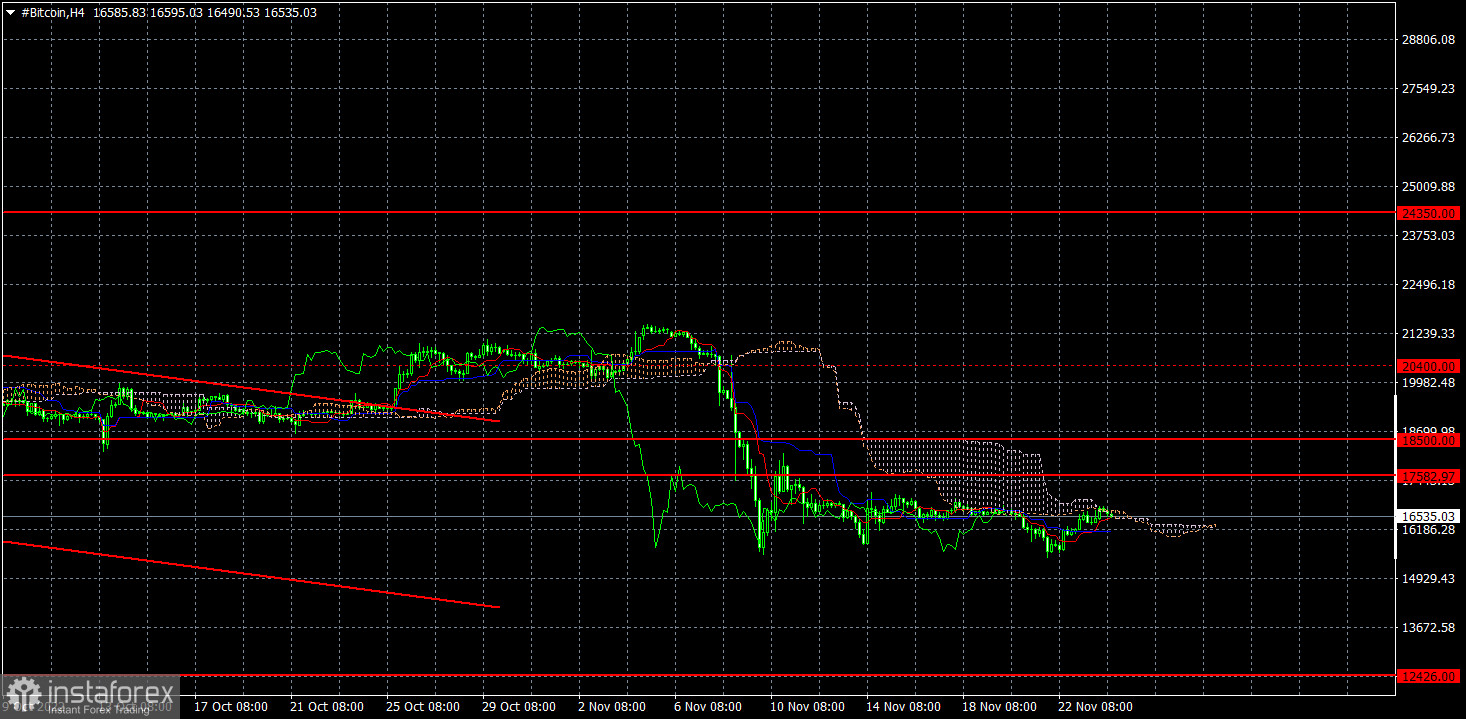 In addition, stablecoins have all the features and benefits of traditional cryptocurrencies while backed by real money. Stablecoins' ability to be used as cryptocurrencies while also "flying" from side to side is why they have this advantage.
The "bitcoin" quotes left the side channel they had been in for five months in the four-hour time frame. Since the fall has already passed both crucial levels of $18,500 and $17,582, we anticipate it to continue with a target of $12,426 in the medium term. Although trend channels and lines are no longer useful, the downward trend still exists. Although Bitcoin tries to float, the fundamental background frequently submerges it.