Yesterday, the yen reached strong support along the embedded price channel line of 138.60, piercing it a bit. This morning the price is slightly above the support. The Marlin oscillator is moving up, but the pair is far from being a lost cause and it hasn't lost anything yet - settling in the area below 138.60 can push the pair to fall further to 136.90.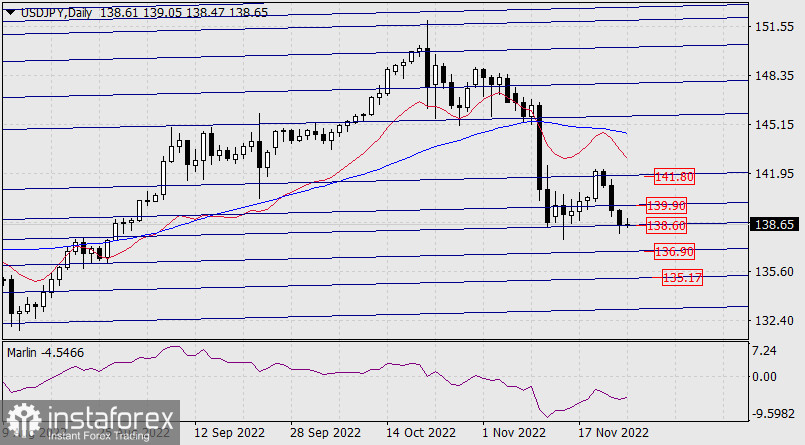 And there will be a risk of a price convergence with the Marlin oscillator. But if not, the next target is 135.17. A collapse in the stock market could be the driving force behind such a decline.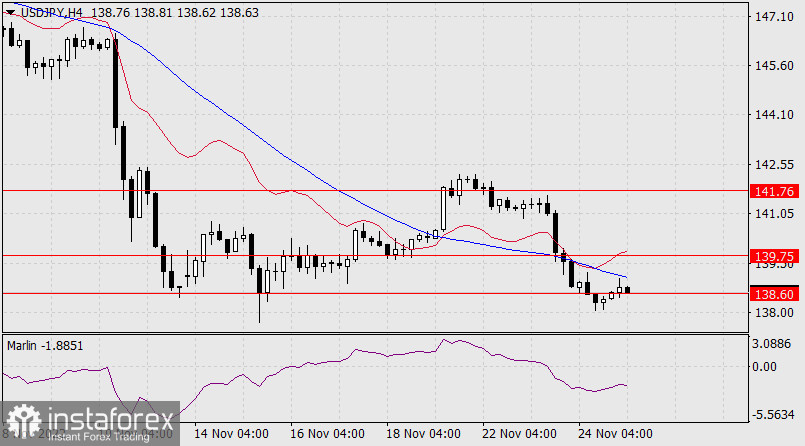 On the four-hour chart, the price settled under the balance and MACD indicator lines. The Marlin oscillator is developing in the descending trend area. There is a higher probability of continuing the decline than the probability of a reversal. I expect the price to reach the target level of 136.90.