The British pound was up 61 points yesterday. This is enough to turn down right now on a double divergence with the Marlin oscillator. But the price can be persistent and still reach the target level of 1.2200, the support area of September and October 2019.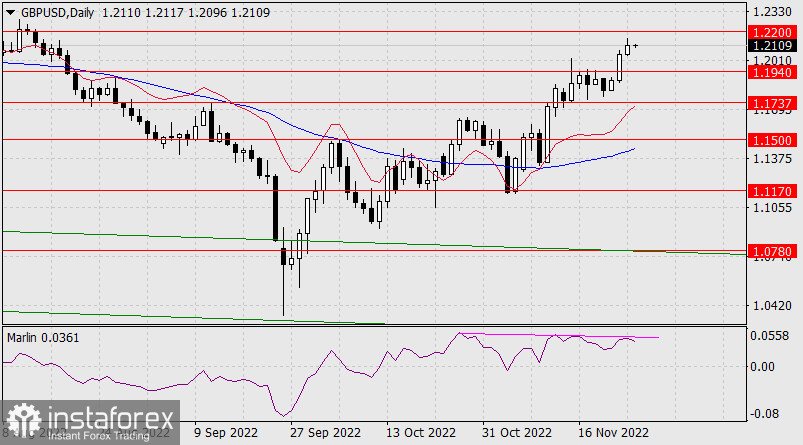 Regardless of whether the price goes up or not, in order to see a reversal, the price should return below the level of 1.1940. If this happens, the first target of the movement will be the level of 1.1737.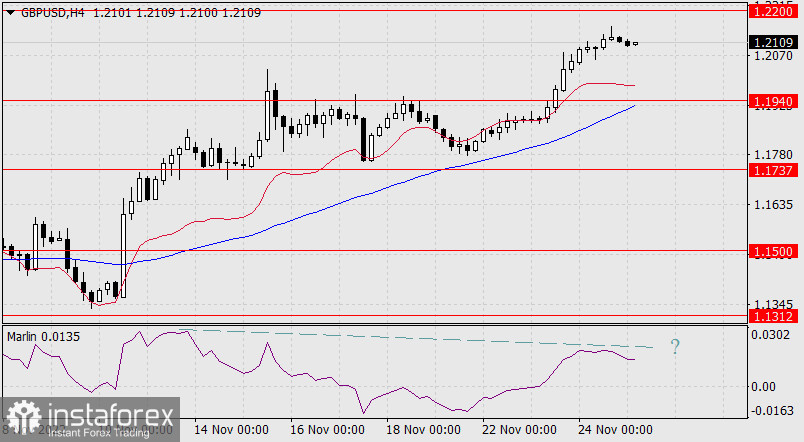 On the four-hour chart, the MACD line is approaching the support at 1.1940. The level receives reinforcement and technical significance. Divergence is almost ready, the price has to overcome this important support (1.1940).