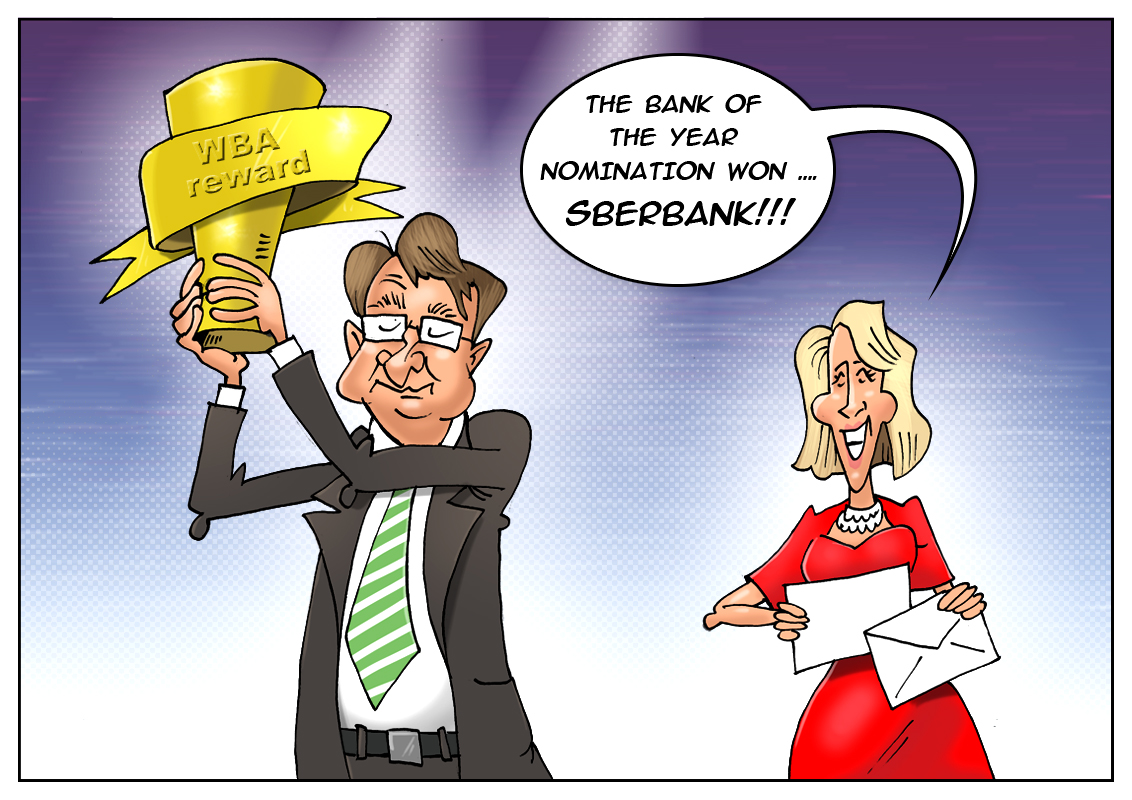 While clients are stuck in lines waiting for ages to get services at the Russian Sberbank offices, the bank receives the prestigious international award. World Branding Forum, granting the award, is a global non-profit organization aiming to raise levels of branding standards for the sake of the brand community and consumers.
Sberbank was nominated for the Bank of the Year award and won it. The independent monitoring group evaluated the efficiency of financial institutions all over the world based on three parameters: a brand value, consumers' opinion and market research. Sberbank was chosen the best in its category. Overall, 210 companies from 30 countries were granted the title of the Brand of the Year at the World Branding Awards ceremony. Such global corporations as Apple, BMW, the British Council, Cartier, Coca-Cola, Facebook, Google, Lego, L'Oréal, Louis Vuitton, McDonald's, Nescafé, Nike, Oral-B, Pampers, Rolex, Samsung, Starbucks, Schwarzkopf and VISA were among them. The Russian business sphere was represented by such companies as Belenkaya, Gazprom, Imperial Porcelain, the Kristall Smolensk jewelry factory, Lukoil, MTS, Rosgosstrakh, Russian sea, and Sberbank.
Russian brands participated in the ceremony for the first time. The organizers of this wonderful event are worthy of special attention for their hospitality and kindness. They were generous enough to present an award to all comers in the hall and greenhouse of Kensington Palace where the ceremony took place.